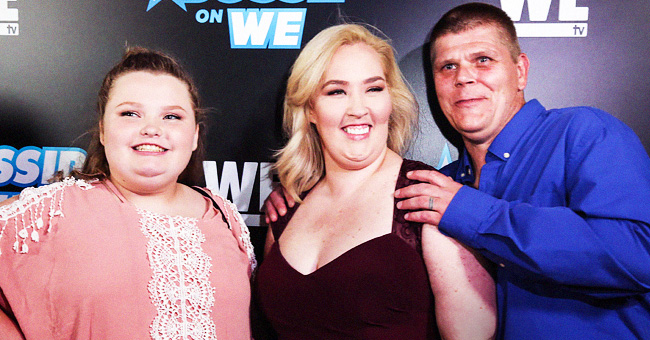 Getty Images
Mama June Slammed for Choosing Boyfriend Geno over Her Children Pumpkin and Honey Boo Boo
June Shannon, more commonly known as Mama June, has been severely criticized by people online for choosing her boyfriend Geno Doak over her own children.
It has been reported that the 40-year-old was given the opportunity to get her children back if she left Geno, however it seems like she has "abandoned all of her responsibilities as a mother."
Instagram users were quick to invade the comment section of her photos to tell her that she was letting her children down over a man who "is rude and has cheated" on her before.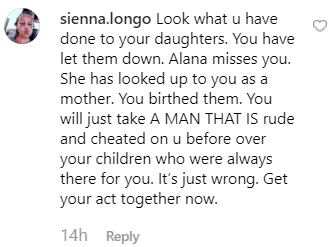 Photo: Instagram/mamajune
THE PEOPLE'S TAKE ON THE MATTER
According to the comments, it makes no sense for June to just leave her children behind and seek a life with Geno, who is seen as a destructive force in her life.
Most people blasted the 40-year-old for allowing her 13-year-old daughter, Alana Thompson aka Honey Boo Boo, to go through something as horrible as seeing her mother get caught in such a downward spiral.
A user named Audrina warned June that she was not only ruining her children's lives but also her own, especially by being with Geno and feeding her own drug addiction.
Audrina left a little piece of advice for the mother-of-four — to leave her "abusive" boyfriend, get herself into rehab and try to build a new and healthy life for herself and her children.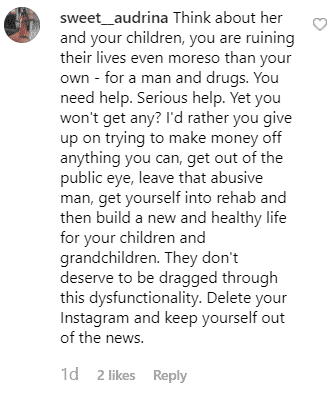 Photo: Instagram/mamajune
HOW IS ALANA DOING?
Alana has been going through a very rough time on account of her mother's issues with drug addiction and encounters with the law, which is why she is currently living with her older sister, Lauryn "Pumpkin" Shannon.
June has "abandoned all of her responsibilities as a mother."
ARRESTED FOR POSSESSION OF ILLEGAL SUBSTANCES
The teenager moved in right after June and Geno were arrested back in March for possession of crack cocaine at a gas station in Alabama. The police were called after an altercation between the two.
After frisking the couple, the officers found a needle in one of Geno's pockets, and a second one on the floor of their vehicle. They also found a green bottle with powder inside, which June admitted being crack cocaine.
Please fill in your e-mail so we can share with you our top stories!