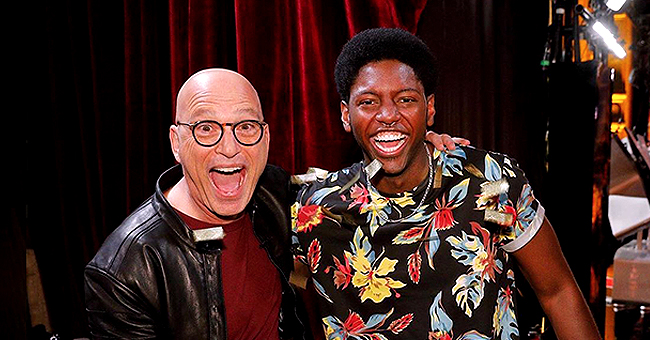 instagram.com/itsjosephallen
Howie Mandel Showered Praise on His Golden Buzzer Choice Joseph Allen

Howie Mandel pressed the Golden Buzzer as he deemed contestant Joseph Allen worthy of making it to the next round of "America's Got Talent," and advising him to "stay true to yourself."
Joseph Allen just made the hit singing competition, "America's Got Talent," more exciting after winning a Golden Buzzer from judge Howie Mandel before Tuesday.
The 21-year-old singer performed an original ballad-rap song during the auditions, which captivated the judges.
Before he performed at Dolby Theatre in Hollywood for the quarterfinals, Mandel advised Allen to be "true to himself." The judge told PEOPLE:
"My advice is don't think about it, just do it. What got you here is what you felt would get you here, so stay true to yourself." He added of Allen: "He just made me smile, he was a bright light and a great talent. Just a little shining star in this crowded world."
Allen is a student in Phoenix, Arizona, and a motocross racer, who has a fantastic voice and a bright future ahead of him.
He believes that he can "make a major impact" before his time on earth ends, and will start by fighting for a spot in the semifinals.
"If they try to serve the judges or they try to serve the audience, then they're not serving themselves," Mandel added of the past contestants.
The Golden Buzzer is a feature in the competition that is awarded to the performer who a judge was taken by storm. Each judge has the privilege of using this once each session, which means moving on the live show immediately.
Allen's song of choice, a self-written one, was a huge risk to take, but bravely, he did. Allen fell to his knees after the performance and was completely overwhelmed with the judges reactions.
The audience only hopes the best for this singer in the semifinals.
Please fill in your e-mail so we can share with you our top stories!