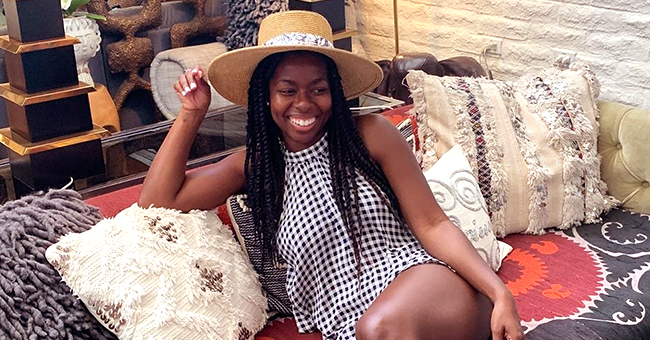 Instagram/camilleswinbush
'The Bernie Mac Show' Actress Camille Winbush Showed off Her Curves in Pink Swimsuit

Former child star, Camille Winbush has grown into an attractive young woman as she takes to social media to show off some skin in a gorgeous post.
Camille Winbush is an American actress and recording artist. She is perhaps best known for playing the role of "Vanessa Thomkins" on "The Bernie Mac Show" while still a child.
Camille is now much older, and recently, she reminded her fans of how much she's grown when she took to her Instagram page to post a throwback photo of herself.
The photo featured the 29-year-old actress clad in a pink swimsuit which flaunted her curves. She topped it off with a pink-framed shade.
"Is it too late to submit my application for #hotgirlsummer ? #tbtt," she captioned the post.
The comment section was alive with flattering compliments from fans of the former child actress:
"Will you marry me Camille I'm on one knee," a fan begged.
"I have always thought that you were beautiful," another confessed.
Camille began her acting career as a kid in 1994 and has never left the movie screen since then. She has appeared in numerous movies including "Viper," "Dangerous Minds," and "Eraser."
She has also starred in popular TV series including "Grey's Anatomy," and "The Secret Life of the American Teenager." Her most recent works include acting as a voice over for the character "Rhonda" in the "Children of Ether."
Over the years, Camille has bagged quite a considerable amount of nominations as well as awards. In 2003, she was nominated for the Image Awards and the Prism Awards and later in 2004, 2005 and 2006; she won the award for the most "Outstanding Supporting Actress in a Comedy Series."
At a ripe age of 29, Camille has been in and out of relationships. In 2005, she was in a relationship with Nick Denbeigh. The pair were together for a total of 12 years before things went sideways. Reportedly, Camille is currently in a relationship with Daniel Nguyen.
Her net worth as at 2017 stands at an estimated amount of $4.5 million. Apart from her career as an actress, she dabbles in music and also owns an Ice-cream parlor in California.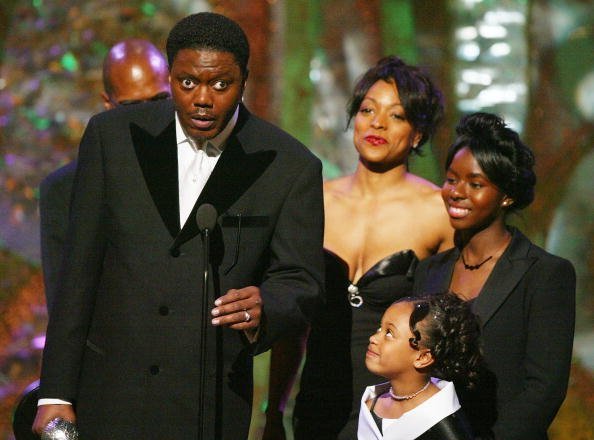 Cast members of "The Bernie Mac Show" on stage at the 35th Annual NAACP Image Awards at the Universal Amphitheatre | Photo: Getty Images
Ten years after the Bernie Mac Show premiered, the cast including Camille, Kellita Smith, Dee Dee Davis, and Jeremy Suarez came together for an unknown project. Only Bernie Mac was missing as he died in 2008.
Jeremy Suarez played "Jordan" and after the show ended, he stuck to acting and took voice over roles in "King of the Hill" and "Brother Bear 2." He also featured in "The Fix" which made its debut in 2015.
Dee Dee Davis who played "Bryana" quit acting but remains active on social media.
Please fill in your e-mail so we can share with you our top stories!