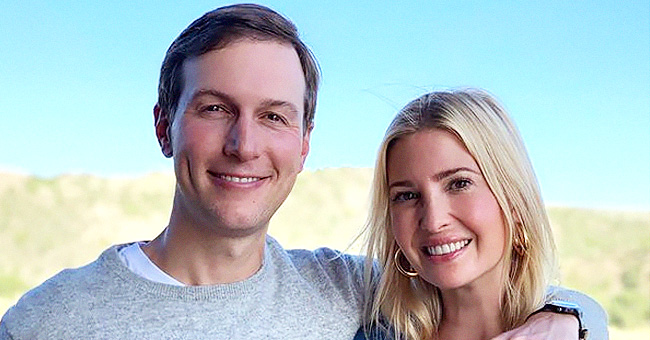 instagram.com/ivankatrump
Ivanka Trump Shares a Romantic Sunset Pic Taken with Husband Jared Kushner
Ivanka Trump and her husband looked picturesque in the foreground of Wyoming's outdoors as the two enjoyed their holidays over the weekend.
Ivanka Trump, 37, and Jared Kushner, 38, breathed in tons of fresh air when they took to the mountains with their kids for a weekend of camping, s' mores, and priceless bonding time.
Ivanka, President Donald Trump's daughter as well as his advisor, shared the sweetest pictures of her and Kushner. Not all of them featured a typical camping wardrobe, but they were certainly gorgeous. The posts are found below.
In the first picture, Ivanka stood next to her husband wearing a brilliant red dress that featured short sleeves with black trimmings and came down to her ankles. She wore black flats and smile brightly.
Next to her, Kushner sported a light gray t-shirt with a gray coat and blue jeans. He wore brown boots and had his arm around his wife's shoulder. She held onto his hand. The pair stood in an enclosure of small boulders with wooden tables and chairs.
The second picture showed Ivanka wearing a denim dress although we only see the top half of it. Kushner wore a grey cardigan over a white vest. "Love. Wonder. Wander. Repeat," Ivanka wrote in the caption.
In another post, we see the two wearing the same outfit as the last picture but this time in a full-body shot. The lower half of Ivanka's dress revealed a white portion in an opening below some wide frills.
She captioned the shot: "The sun has set on an incredible weekend." In the comment section, one person wrote: "Wish the sun would set on your father's presidency [eye roll emoji]."
While several persons were uplifting and complimented Ivanka's photos as well as her work with her father, others were clearly not as appreciative. They pointed to Donald's lack of belief in climate change and in his cutting of funding to national parks to sell land.
In contrast with her outdoor mini-holiday, some others mentioned that Ivanka's brothers go hunting, implying that her actions are somewhat hypocritical. Still, Ivanka's fans saw the vacation as a much-needed break from all the work she's been doing alongside the POTUS.
In a previous post, Ivanka went for a more traditional hiking look as she hugged Kushner from behind while he held some s'mores over a fire. Wearing a long blue shirt and high-waisted grey pants, the political figure looked ready for hiking.
A second picture in the post showed Ivanka and Kushner with their two older kids, Arabella, seven, and Theodore, three. The couple also shares five-year-old Joseph. "S'more than a feeling," read the caption.
Back in June, Ivanka again stood out with a unique ensemble when she attended a Washington meeting at the White House. The President's advisor wore an all-white semi-sheer blouse that people couldn't help but notice.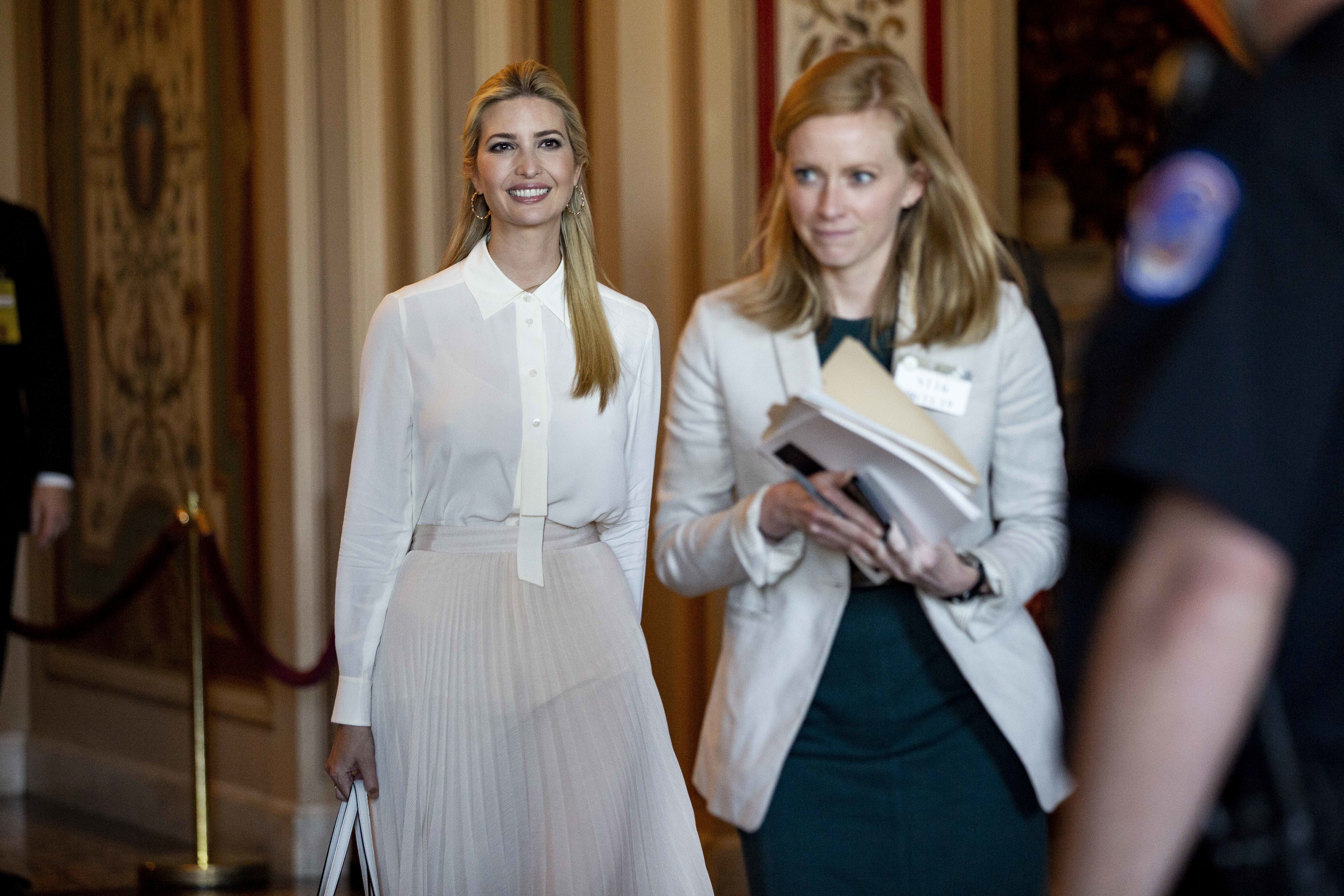 Ivanka Trump attends a meeting at the White House on June 2019 | Photo: Getty Images
She paired the button-down blouse with a sheer pleated mid-length skirt and matched with slip-on flats. Her white handbag completed the light look.
Based on her tweets for the event, she got a lot of business done that day, but her daring ensemble may have stolen the spotlight.
Please fill in your e-mail so we can share with you our top stories!