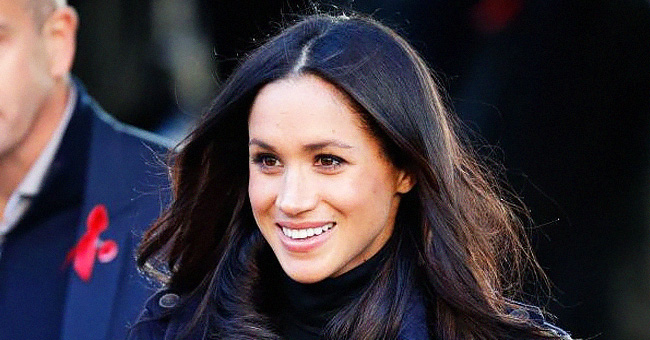 Getty Images
Meghan Markle Shares Smart Works Clothing Line in a New Sneak Peek Video
Meghan Markle has recently taken to her and Prince Harry's official Instagram page to give the world a sneak peek of her upcoming clothing line.
The moment was shared through a video on the page's Instagram Stories and fans were treated to a glimpse of her project, which benefits her patronage Smart Works.
In the clip, which was set to the sound of Bill Wither's "Lovely Day," the Duchess can be seen surprising a group of women who showed up for the photo shoot.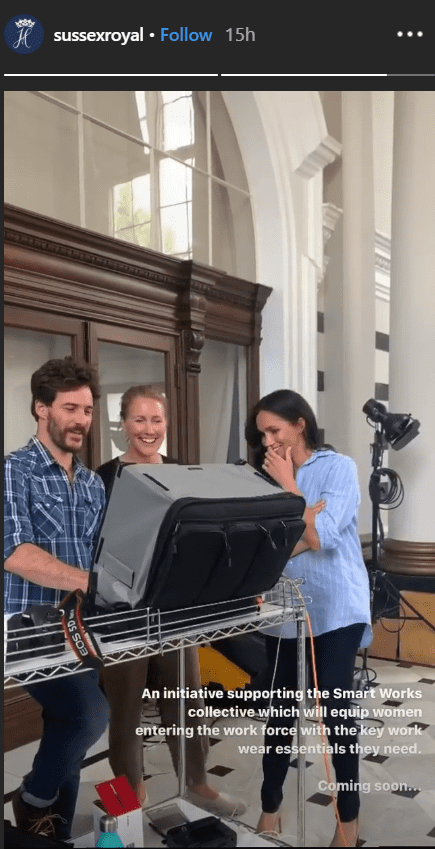 Photo: Instagram/sussexroyal
SPORTING A CASUAL LOOK
Dressed in skinny jeans, a Frank & Eileen striped shirt and nude heels, the 37-year-old Royal excitedly greeted the women one by one with a hug.
While the public has grown accustomed to seeing Meghan being more contained during her royal duties, people got to see a more playful side of her in the Instagram story.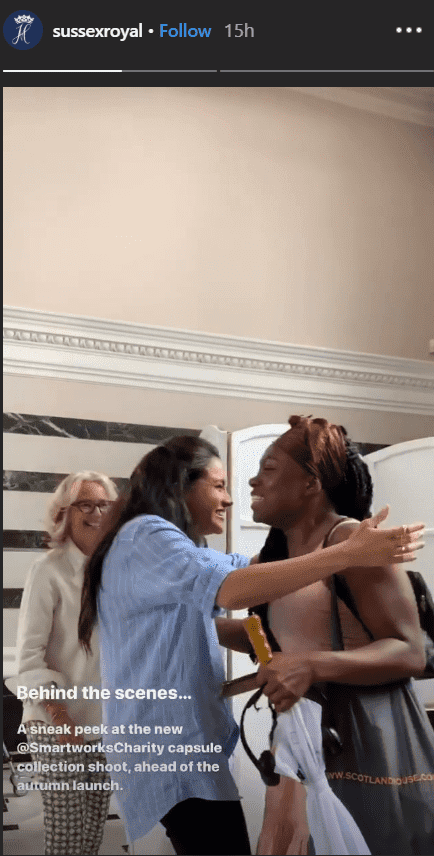 Photo: Instagram/sussexroyal
HAVING FUN ON SET
During the video, the Duchess of Sussex is seen walking around the set, interacting with everyone, laughing and joking around while, at the same time, directing the shoot from the sidelines.
According to the Royal, the Smart Works Charity capsule collection will be launched in autumn and seeks to help women by equipping them with "key work essentials" they need.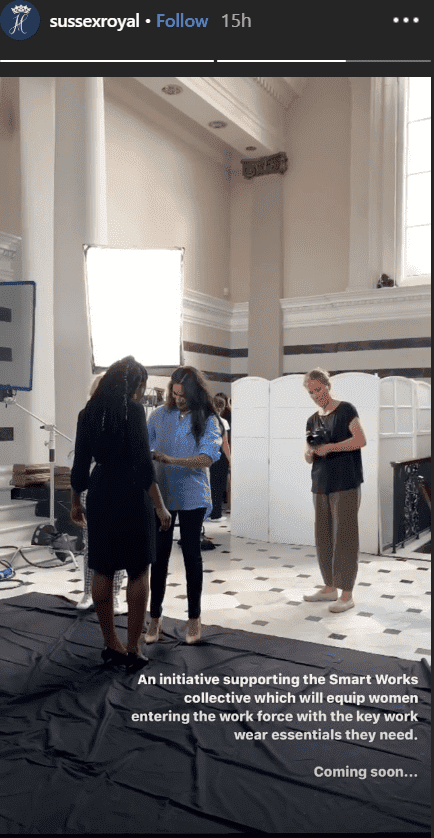 Photo: Instagram/sussexroyal
In the September issue of British Vogue, which Meghan was invited to guest edit, she announced that she had partnered with her good friend and designer Misha Nonoo to come up with the collection.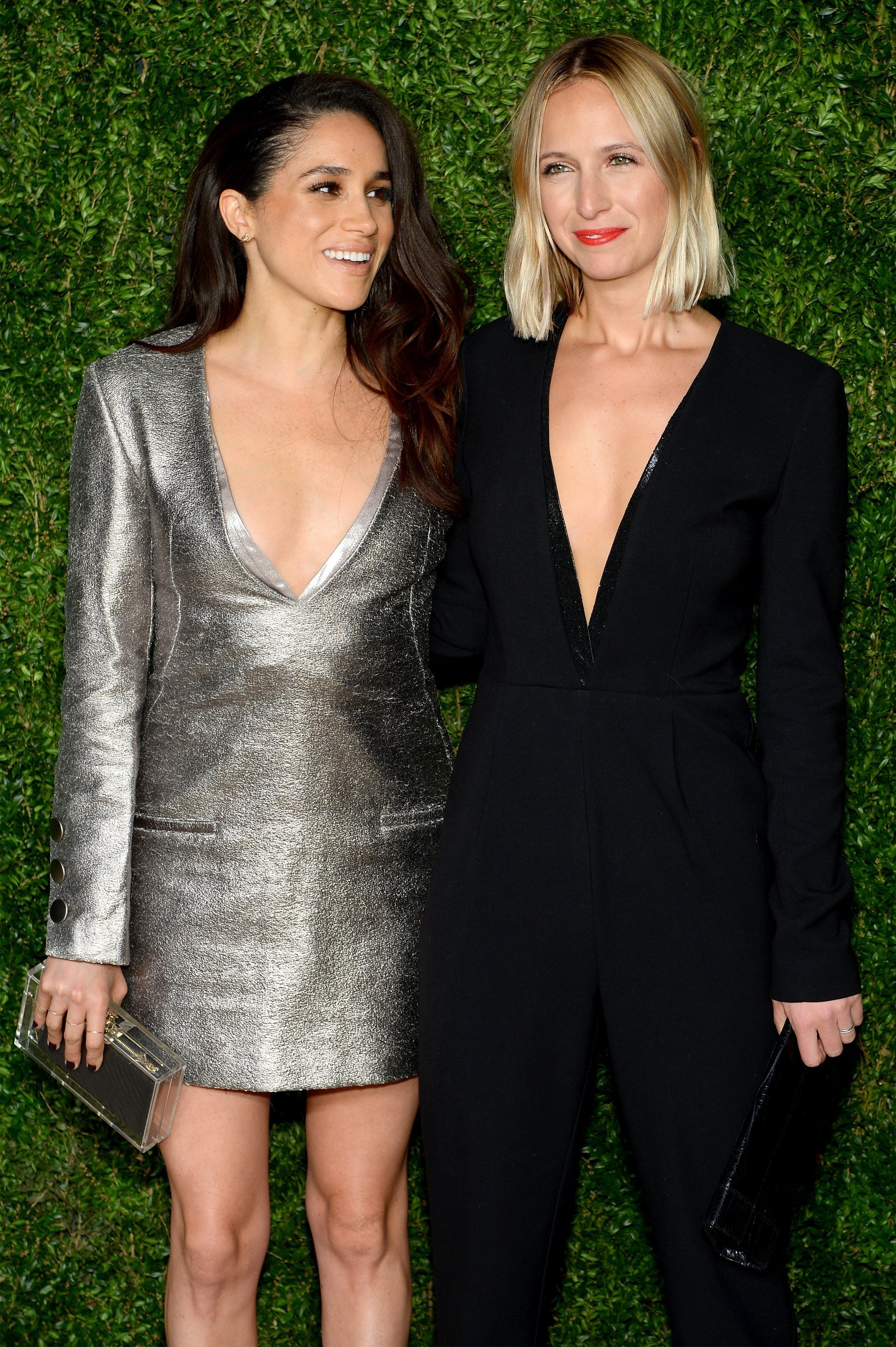 Meghan Markle and Misha Nonoo at the 12th annual CFDA/Vogue Fashion Fund Awards at Spring Studios in New York City | Photo: Getty Images
THE REASON BEHIND THE PROJECT
According to the Duchess, the goal is to provide working women with more classic options for a workwear wardrobe:
"When you walk into a Smart Works space you're met with racks of clothing and an array of bags and shoes. Sometimes, however, it can be a potpourri of mismatched sizes and colors, not always the right stylistic choices or range of sizes."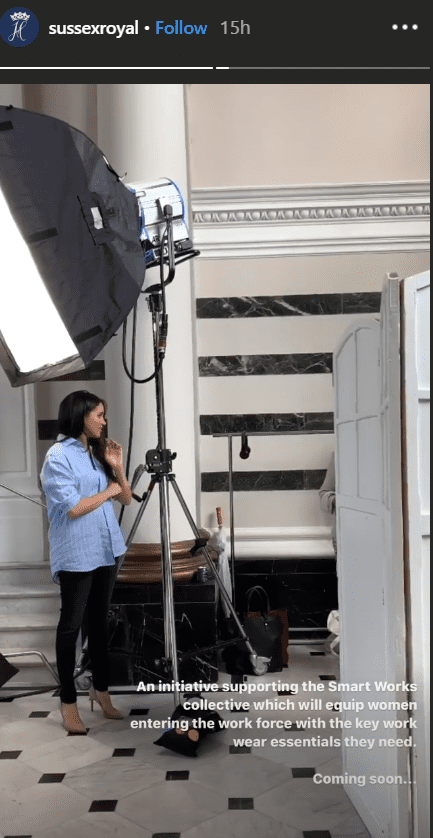 Photo: Instagram/sussexroyal
It is also known that Meghan managed to convince retailers such as Marks & Spencer, Jigsaw and John Lewis to help out with the very anticipated collection.
Please fill in your e-mail so we can share with you our top stories!