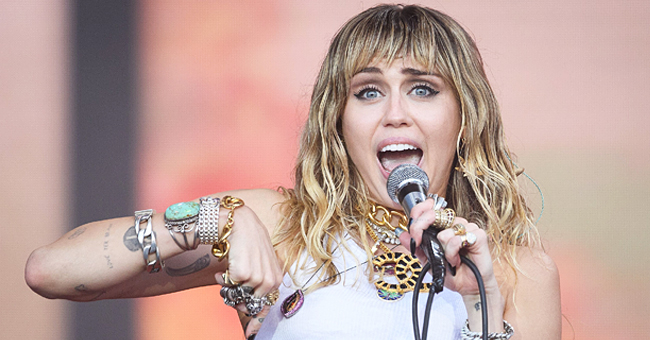 Getty Images
People: Miley Cyrus 'Isn't Trying to Hurt' Her Estranged Husband Liam Hemsworth
It only lasted seven months, and then it was all gone; that is the story of Miley Cyrus and Liam Hemsworth's infamous marriage.
The ex-couple's marriage came crashing a few weeks ago, and after the singer's latest single sparked talk that she may be trying to hurt Liam, many insiders revealed to People Magazine that it wasn't the case.
The news of Miley Cyrus and Liam Hemsworth's separation after seven months of marriage shook the entertainment world. Many people wanted to get more information about the split, but little was forthcoming.
However, Miley seemed to talk about her side of the story in her new song, titled "Slide Away," making many to believe that the lyrics of the song were aimed at hurting Liam Hemsworth.
MILEY ONLY WANTS TO FOCUS ON HERSELF
The lyrics of "Slide Away" may have revealed Miley Cyrus's side of her separation from Liam Hemsworth, but is in no way trying to cause the actor any damage.
A
source explained to PEOPLE
that the song served as a way for Miley Cyrus to tell her side of the story without saying anything at all. Thus, she was by no means trying to bash her ex-husband, but only trying to share what she had been going through.
In the aftermath of their separation, Miley Cyrus has been spending time with her longtime friend, 30-year-old Kaitlynn Carter.
The duo was caught on camera spending time together (which included a sizzling kiss they shared) in Italy, with insiders saying that Miley aimed to focus on herself after the difficulties of the past months.
The source revealed that the singer is doing okay, living her life, and was happier since the news of her separation from Liam got to the public.
THE EX-COUPLE FIND SOLACE IN LOVED ONES
Liam Hemsworth and Miley Cyrus are both depending on their loved ones to find healing in the aftermath of their separation. The actor has remained in his native country of Australia since their separation.
According to the source, Miley feels her and Liam's decision to go their separate ways was the right one, even though she was sad about it. She only wants them to be healthy always.
Liam Hemsworth and Miley Cyrus's relationship has been a topsy-turvy one at best as the couple was on and off, had an engagement canceled, before finally tying the knot at the end of 2018.
Please fill in your e-mail so we can share with you our top stories!