Jamie Foxx Responds to Being Seen Holding Hands with Sela Vave: 'That's Our Artist'
Jamie Foxx has recently come out to address the situation surrounding him and singer Sela Veva, with whom he was photographed holding hands a few days ago.
The 51-year-old actor was spotted leaving the Bootsy Bellows nightclub last Friday with Vave, leading people to speculate about a possible romance between them.
Days later it was announced that Foxx's relationship with actress Katie Holmes had come to an end, which only made things worse for the 21-year-old.
STANDING UP FOR HIS ARTIST
It has been reported that, ever since the world learned of the split between Foxx and Holmes, Vave has been accused of being a homewrecker.
To fight these accusations, Foxx took to Instagram to say that he is not in a relationship with the singer and she is simply an artist that he took under his wing.
HIS DOORS ARE OPEN FOR EVERYONE
According to the 51-year-old, Vave is no different than stars like Ed Sheeran and Ne-Yo, whom he offered his couch to sleep on before they were famous.
Foxx recalled:
"When I met Ed Sheeran, I didn't know him from Adam. He slept on my couch for six weeks — he ended up going on to do great things. Everybody comes to my crib, no matter who you are. I did the same thing with her."
FAIR AND EQUAL TREATMENT
Regarding the photos outside the nightclub, the actor said that he was simply escorting his artist back to his car, nothing more, nothing less.
Foxx reinforced his statement by saying that Vave is not only an artist but also someone who hangs out with his children and is as young his daughter, 25-year-old Corinne Foxx. He added:
"People try to make mountains out of molehills. We want to treat her the same way and give her the same opportunities."
ALL GOOD THINGS COME TO AN END
Prior to the recent controversy, Foxx was in a relationship with Holmes, although they were very careful when it came to keeping it out of the spotlight.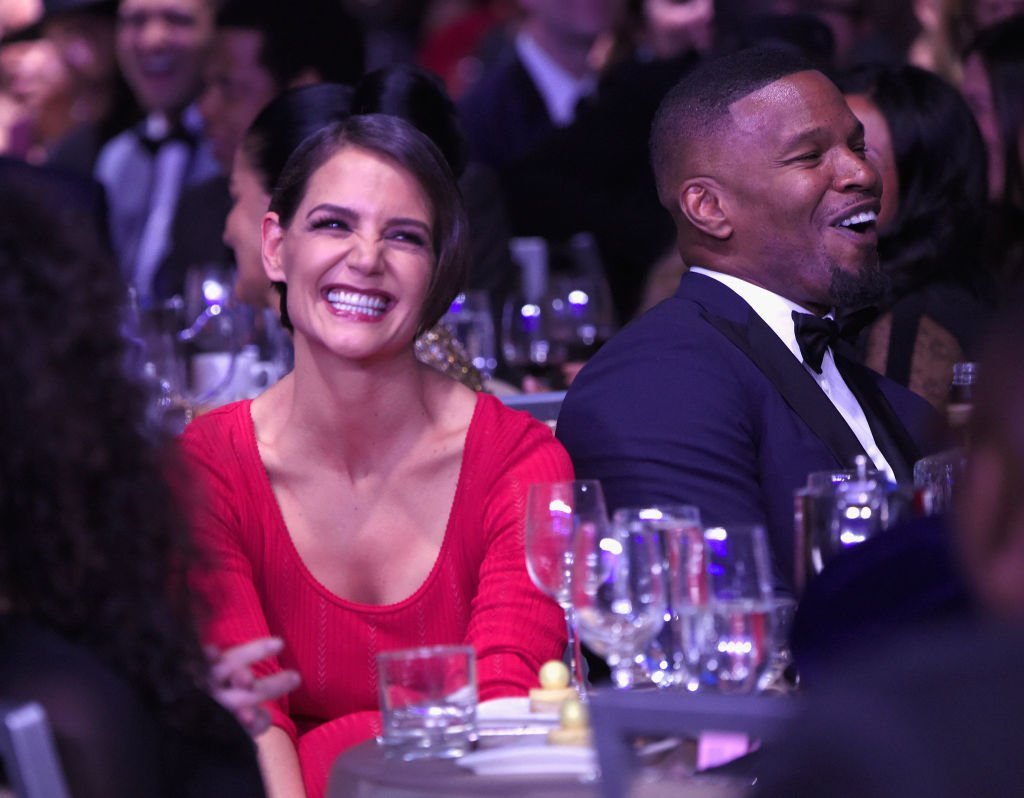 Rumors that the two were dating started back in 2013 but, at the time, Foxx denied it, saying that the rumors were "one hundred percent not true" and going as far as calling the speculation "hilarious."