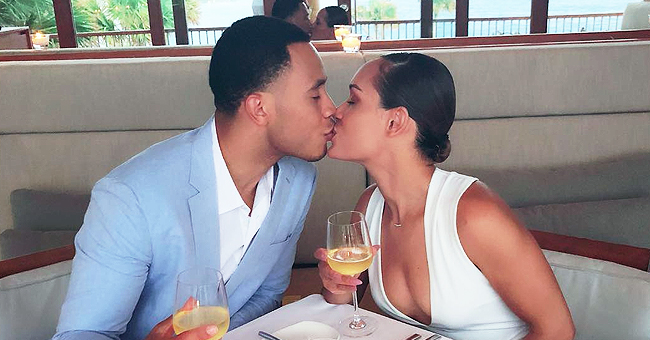 Instagram/ladygracebyers
A Glimpse into 'Empire' Costars Trai Byers and Grace Gealey's Love Story
Trai Byers and Grace Gealey met on the set of "Empire," and despite one of them being in a relationship at the time, managed to create something that outlives the Fox TV series. Their love story is one for the books.
Their characters in "Empire" were not exactly the best of friends, but today, Byers and Gealey are life partners who seem to be destined for each other.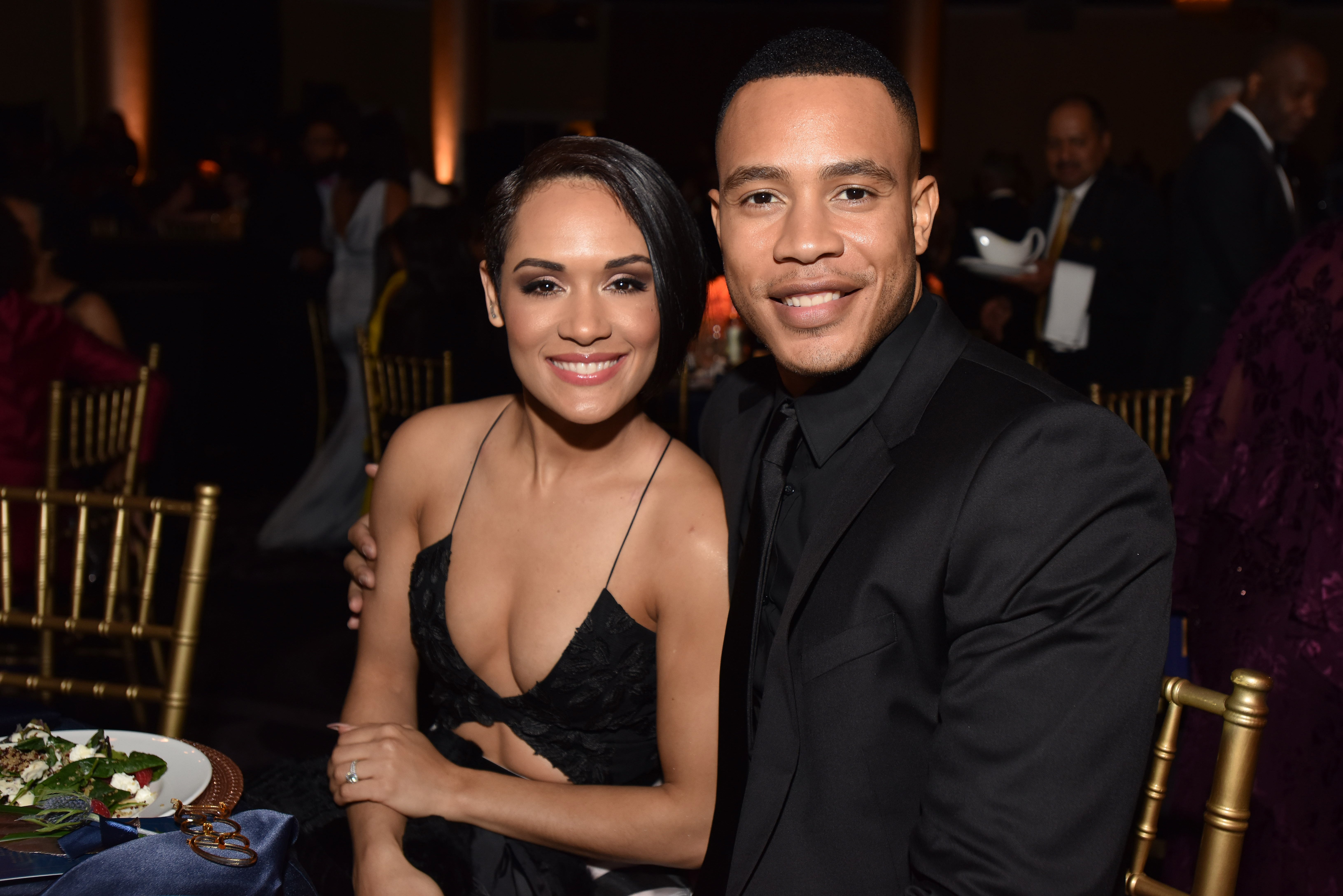 Grace Gealey & Trai Byers attend BET Presents the American Black Film Festival Honors on Feb. 17, 2017 in California | Photo: Getty Images
Byers played Andre Lyon, the ambitious first son of music powerhouse Lucious Lyon (Terrence Howard) while Gealey's character Anika Calhoun dated Lucious and had sexual relations with his third son Hakeem (Bryshere Y. Gray) before getting killed off the show.
In real life, however, nothing could be farther from the truth. Byers, a Kansas City kid, and Gealey, raised in the Cayman Islands, started dating not long after they met on-set.
"Empire" premiered in January of 2015, and by March, several sources already confirmed to US Weekly that Byers and Gealey were dating.
INITIAL SPECULATIONS
According to one insider:
"They started seeing each other during the shooting of the show. There was an instant attraction; people working on the show are aware about it. When they all hang out together they'll cuddle and give a kiss, but it's nothing obscene."
"They are having a great time together," a second source revealed, adding that the actor and actress were trying to keep a low profile with their romance.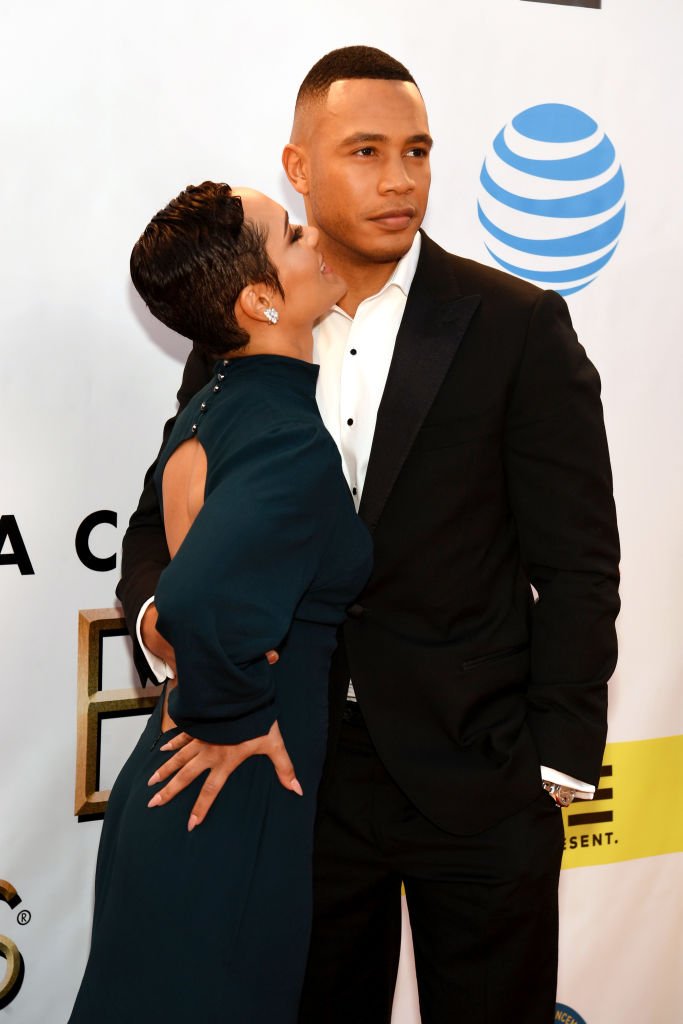 Grace Gealey & Trai Byers attend the 48th NAACP Image Awards on Feb. 11, 2017 in Pasadena, California | Photo: Getty Images
At the time, Byers and Gealey stayed mum on their relationship status quo. The stunning actress would later reveal, however, that their getting together had a lot to do with God.
During a 2018 appearance on "The Real," Gealey revealed that she was dating someone else when she first met Byers at work.
THE GOD FACTOR
The actress said she believed she was going to marry her then-partner but felt an unexplainable spiritual connection to Byers.
"Months later when we started dating, it turns out that the same week that I decided to break up with my boyfriend of my own accord, in the middle of the night I was like 'you know what, I feel like it's time.' That same week in the middle of the night, God woke him [Byers] up and told him that I was his wife."
In a 2015 Glamour interview, Byers also confirmed that Gealey's "strong love and passion for God" helped him realize she was the one.
THE PROPOSAL
Byers and Gealey generally avoided been spotted together and were never the couple to engage in PDA or exchange overly mushy messages across social media.
However, by July 2015, when Byers popped the big question, it was clear to everyone that the relationship was no joke.
Byers reportedly proposed to his woman at a surprise party he threw for her 31st birthday. What Gealey thought was a dinner for two became a hangout with about 20 of her friends and family members. By the end of the night, she was wearing an engagement ring.
"She's very lovely. I'm a very lucky man," Byers told Glamour of his then-fiancée.
A year later, on April 14, Byers and Gealey read their vows in the presence of about 50 family and friends at a beachside ceremony on Grand Cayman Island.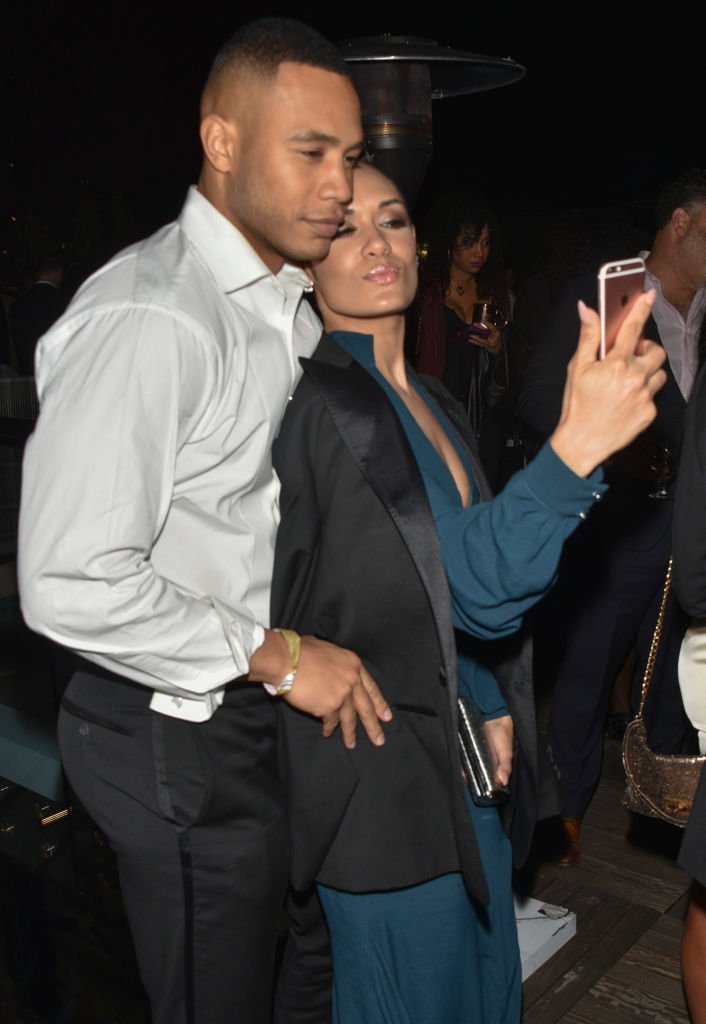 Grace Gealey & Trai Byers at Primary Wave Hosts Their 11th Annual Pre-Grammy In Partnership With Smirnoff Vodka on Feb. 11, 2017 in West Hollywood | Photo: Getty Images
DECLARATION OF LOVE
In 2018, Byers and Gealey had our hearts melting with their respective 2nd-anniversary messages to each other.
"God remains the tether that binds us together. Two years feels like two seconds for me with you," Byers' lengthy tribute read in part. "I'm caught in your love, and I'll never, ever leave."
In turn, Gealey shared a photo from their wedding and penned:
"Looking back at the last two years with you and looking forward to the rest of our lives together. You teach me a selfless, godly, compromising and gracious type of love and I'm forever changed because of you in my life."
Here's to many more years of love for this adorable couple!
Please fill in your e-mail so we can share with you our top stories!