Prince Harry & Meghan Markle Vacationed at Princess Diana's Friend Elton John's House in Nice
The Duke and Duchess of Cambridge enjoyed a much-needed vacation in Nice, France, at the lavish and beautiful mansion of musical icon, Sir Elton John.
The vacation caused some uproar on social media with different malicious accounts going on about the trip, prompting the legendary singer to make a statement on Twitter.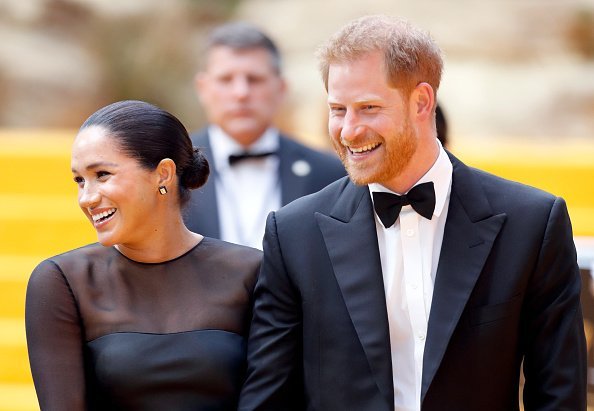 The beautiful multi-million dollar house of legendary singer Elton John was graced by Royalty, following Prince Harry and his wife, Meghan Markle's vacation in the icon's residence.
The royal couple and their son, baby Archie vacationed in Elton John's luxury home, which he tags as "the summer house."
The house is a villa, built in the 1920s as an artists' colony. It has an airport close by allowing the icon to use the property as his home base during his European tours.
The property has many state-of-the-art features, making it a luxurious abode, with Elton John himself once joking that heaven itself must feel like his home. 
The musician also redesigned the house at a point, changing the color of the exterior from pink to pale yellow. The poolside of the mansion is home to four Egyptian Deco statues of women, and they represent the four seasons.
The master suite of the house has an Andy Warhol hanging over the bed. The artifact also has a bubblegum pink coverlet as one of its amazing features.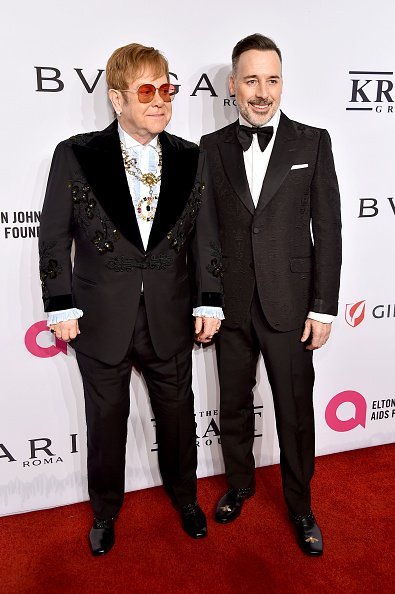 The dining room is a joy to behold, as it comes with eight custom-made slipcovers which all coordinate with fourteen different china sets, all waiting to be used for any occasion or type of guests.
Prince Harry and his family would also have gotten to enjoy the stunning view of the Mediterranean from the tower room at the top of the house.
Their vacation, however, generated some controversial reaction in public, leading Elton John to make a post on his Twitter account, explaining how and why the Duke and Duchess of Sussex spent time in his home. 
ELTON JOHN'S TWEET
In Sir Elton John's tweet, he shared a picture of the couple greeting some children. He began his tweet, which was a thread, by expressing his distress at the distorted and malicious media account of Prince Harry and Meghan Markle's private stay at his home.
Elton explained that he was a dear friend to Prince Harry's late mother, Princess Diana of Wales, and thus felt obligated to protect him and his family from the same press intrusion that contributed to the late Princess's untimely death.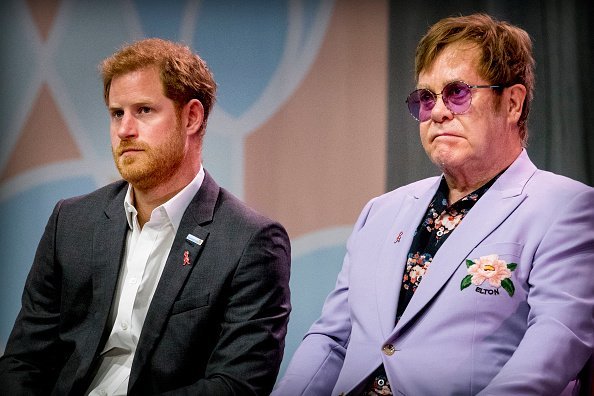 He went on to say that the young couple has spent a lot of time working on their charity projects this year, and thus he and his husband, David, wanted their family to have a private holiday in the safety and tranquillity of their home.
They also went ahead to provide the family with a private jet, ensuring that the plane was carbon neutral, in support of Prince Harry's commitment to the environment.
He ended his tweet by stating that he highly respects and applauds Harry and Meghan's commitment to charity and called on the press to stop the relentless and untrue assassination of their characters. 
I am deeply distressed by today's distorted and malicious account in the press surrounding the Duke and Duchess of Sussex's private stay at my home in Nice last week. pic.twitter.com/WjVRDSMX0z

— Elton John (@eltonofficial) August 19, 2019
Sir Elton John loves to decorate, a fact he revealed while his house was featured in an Architectural Digest spread in 2000 where he highlighted some of his stunning decorations. It is undoubtedly a house fit for royalty.