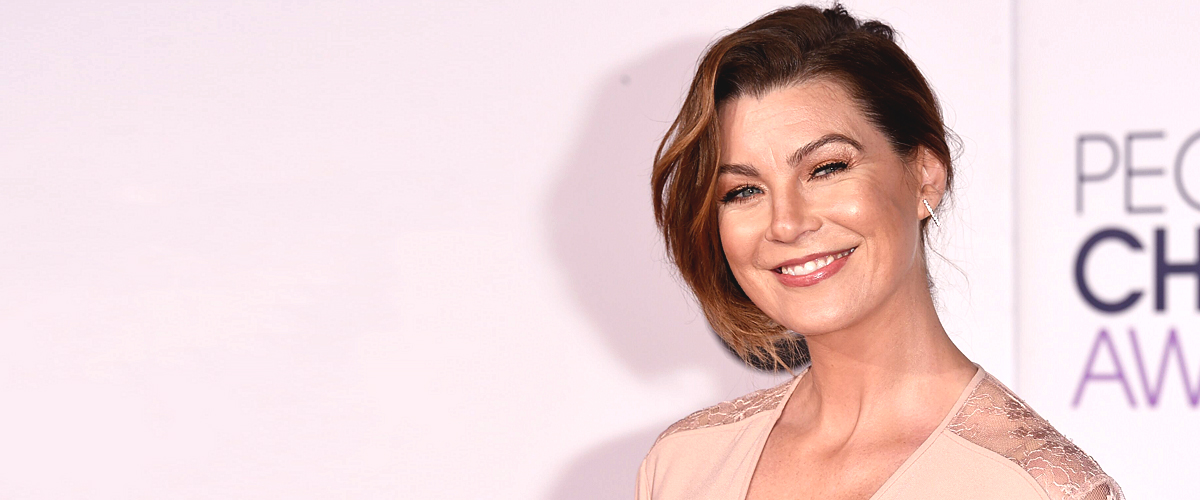 Getty Images
Inside 'Grey's Anatomy' Star Ellen Pompeo and Her Husband Chris Ivery's Love Story

The love story between "Grey's Anatomy" star Ellen Pompeo and her husband, Chris Ivery is one of a kind. They grew up minutes away from each other but never met until 2003!
Ellen was born in Everett, Massachusetts, on November 10, 1969. Years later, she moved to Miami and worked as a barmaid. During that time, she met fashion photographer Andrew Rosenthal, and they moved together to New York City in 1995.
Once there, a casting director hired her to appear in ads for Citibank and L'Oreal. From that point on, she kept pursuing an acting career, getting roles in "Law & Order," "Strangers with Candy," "Strong Medicine," and even "Friends."
MEETING HER HUSBAND CHRIS IVERY
In 2001, she moved to Los Angeles, the best decision she could have made. Not only she landed her role as Meredith Grey on "Grey's Anatomy" in 2005 living there, but also she met her husband, Chris Ivery.
During a 2006 interview the couple had with People, they confessed they met in a grocery store through friends in 2003. However, they didn't start dating right away.
Instead, they became good friends for six months. At some point, "she just looked different to me," said Chris, who is a music producer. After that time, they began dating, something that Ellen believes it was meant to be.
Since Chris grew up in Cambridge, Massachusetts, the couple was always minutes away from each other, but never crossed paths until both of them coincidentally were in Los Angeles.
"We were six degrees our whole lives, so I feel like we were sort of meant to be," Ellen told People, referring to the theory of six degrees of separation that claims that "anyone in the planet can be connected to anyone else in just six steps."
The "Grey's Anatomy" star also revealed that they would eventually get married in secret, which was exactly what the couple did in 2007, only one year after that interview.
SHARING DETAILS ON HER WEDDING
During a conversation with "Live with Kelly and Ryan" in 2017, Ellen shared details of her small and quiet wedding, which took place at the City Hall in New York City. One of the most striking aspects of it was that Michael Bloomberg, who was the Mayor at the time, officiated the ceremony.
"We flew out on a red-eye Thursday night. Friday morning, we woke up, went to City Hall, had the wedding really quick, and then we were to Lupa for lunch after," the actress said.
From that point on, the couple's relationship has grown stronger, and they have welcomed three children together: Stella, born in 2009, Sienna, born in 2014, and Eli, born in 2016.
CHRIS AS A HUSBAND
In a different interview with People, Ellen confessed that Chris was very supportive and made her feel beautiful with compliments. He constantly tells her she has the body of a 20-year-old woman and that she doesn't need makeup.
Apart from that, she admitted that even though they like going out for dinners, most of their date nights happen "inside at home."
Talking to Queen Latifah in 2013, Ellen said that one of the reasons she was so in love with Chris was that he is very secure and has "so much swag," so no matter the kind of scenes she has to do in "Grey's Anatomy," Chris never feels threatened.
During a conversation with Us Weekly's podcast "In Case You Missed Us," the actress shared a piece of advice with the audience to have a successful marriage.
"Just don't try to change people. They are who they are, and they were fine when you married them, so don't expect them to change," Ellen said.
Nowadays, the couple is happily married while taking care of their children and working hard. In Ellen's case, she is still portraying Dr. Meredith Grey on "Grey's Anatomy" while also directing and producing some of the episodes of the show.
Please fill in your e-mail so we can share with you our top stories!