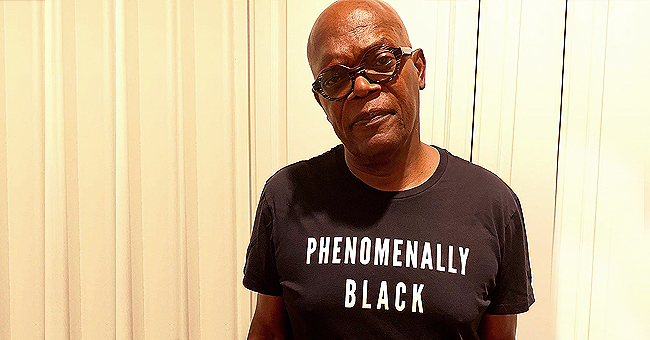 Instagram/samuelljackson
Samuel L. Jackson Slammed after Post on Black Women's Equal Pay Day
Samuel L. Jackson took to Instagram yesterday to recognize Black Women's Equal Pay Day like many other Americans, but things didn't go so well in the comment section.
Black Women's Equal Pay Day, marked this year on August 22, indicates how far into the year a black woman has to work to earn as much as her white male counterpart made in 2018.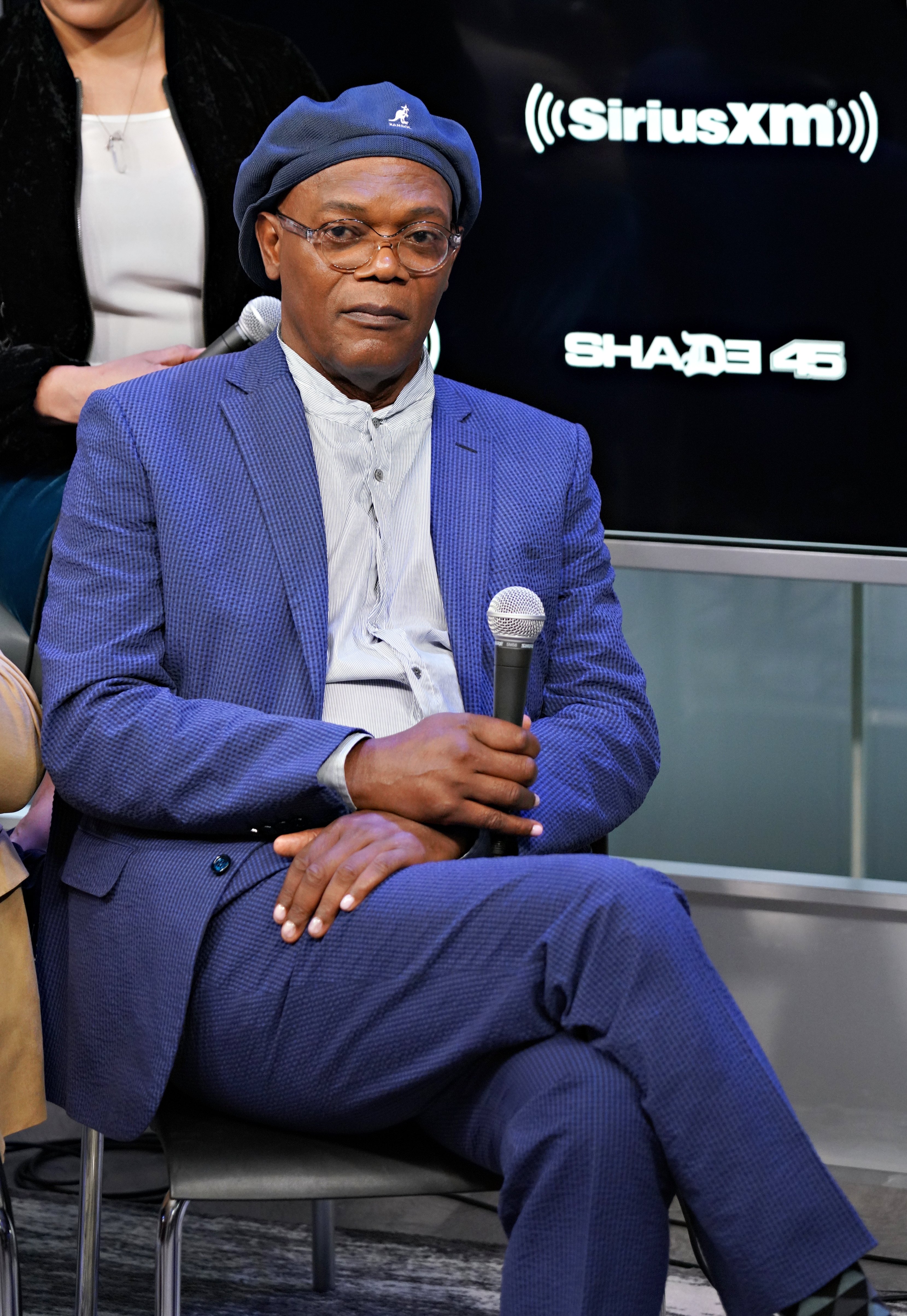 Samuel L Jackson takes part in SiriusXM's Town Hall with the cast of 'Shaft' at SiriusXM Studios on June 10, 2019 in New York City | Photo: Getty Images
This year, several prominent figures and celebrities used the hashtags #BlackWomenCan'tWait and #BlackWomensEqualPay to drive conversation around bridging the ever-increasing wage gap.
THE CONTROVERSIAL POST
Jackson, who is known for lending his voice against social ills, joined in on the dialogue with an Instagram post. Alongside a photo of himself in a "Phenomenally Black" tee, Jackson wrote:
"Black women disproportionately are heads of households, they make up the largest group of minority women-owned businesses, and they're a key voting bloc with one of the biggest voter turnouts — when you lift up black women, you lift up entire communities. They are phenomenal, and they deserve equal pay!"
OUTRAGE IN THE COMMENTS
As it turned out, many users in the comment section took offense with the 70-year-old actor seemingly promoting one race over others.
"It's not just black women that need equal pay but all," one Instagram user wrote. "There's no difference between black or white they all deserve equal pay."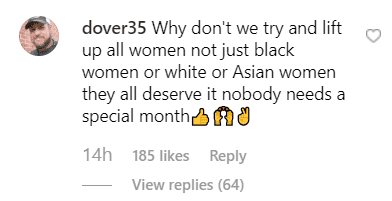 Screenshot of fan comment | Photo: Instagram/samuelljackson
"How about Phenomenally Human?" another fired off in reference to Jackson's t-shirt. "Aren't we all human? Lift everyone up bro."
A third unimpressed fan dropped a sarcastic comment subtly accusing the "Star Wars" actor of racism: "Promoting one race over the other. …that'll stop racism."

Screenshot of fan comment | Photo: Instagram/samuelljackson

Screenshot of fan comment | Photo: Instagram/samuelljackson
A fourth Instagram user also echoed:
"You say your (sic) not for racism then talk down about white ppl. That's the same thing."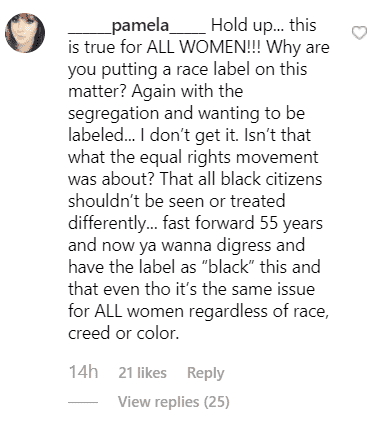 Screenshot of fan comment | Photo: Instagram/samuelljackson

Screenshot of fan comment | Photo: Instagram/samuelljackson
THE UGLY FACTS ABOUT BLACK WOMEN & THE WAGE GAP
The Marvel actor most likely wasn't attempting to put down any race but intended to highlight the financial plight of many black women in America. Before Black Women's Equal Pay Day, Equal Pay Day was recognized way back on April 2.
Equal Pay Day this year, according to Forbes, is the date in 2019 that the average woman had to work until to earn as much money as her white, non-Hispanic male colleagues made by the close of 2018.
The publication also noted that, for black women, the situation is gloomier, with the August 22 Equal Pay Day meaning they must work four months more than white women to earn what the white male received last year.
Jackson, who recently celebrated his 39th wedding anniversary with wife LaTanya Richardson, has not responded to the backlash trailing his post.
Please fill in your e-mail so we can share with you our top stories!