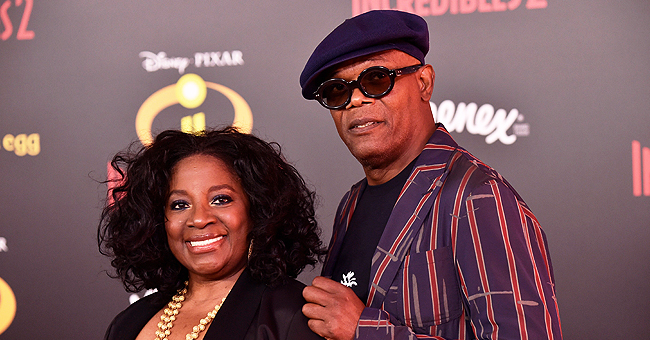 Getty Images
Samuel L Jackson Pays Tribute to Wife on 39th Wedding Anniversary & Shares Wedding Photo

Samuel L. Jackson and his wife LaTanya Richardson are celebrating 39 years of marital bliss, and the actor couldn't help paying tribute to the woman he calls his "rock." Scroll down for the epic throwback wedding pic he shared.
Hollywood has been plagued with one too many broken romances and couples who stand the test of time are becoming somewhat of a rarity.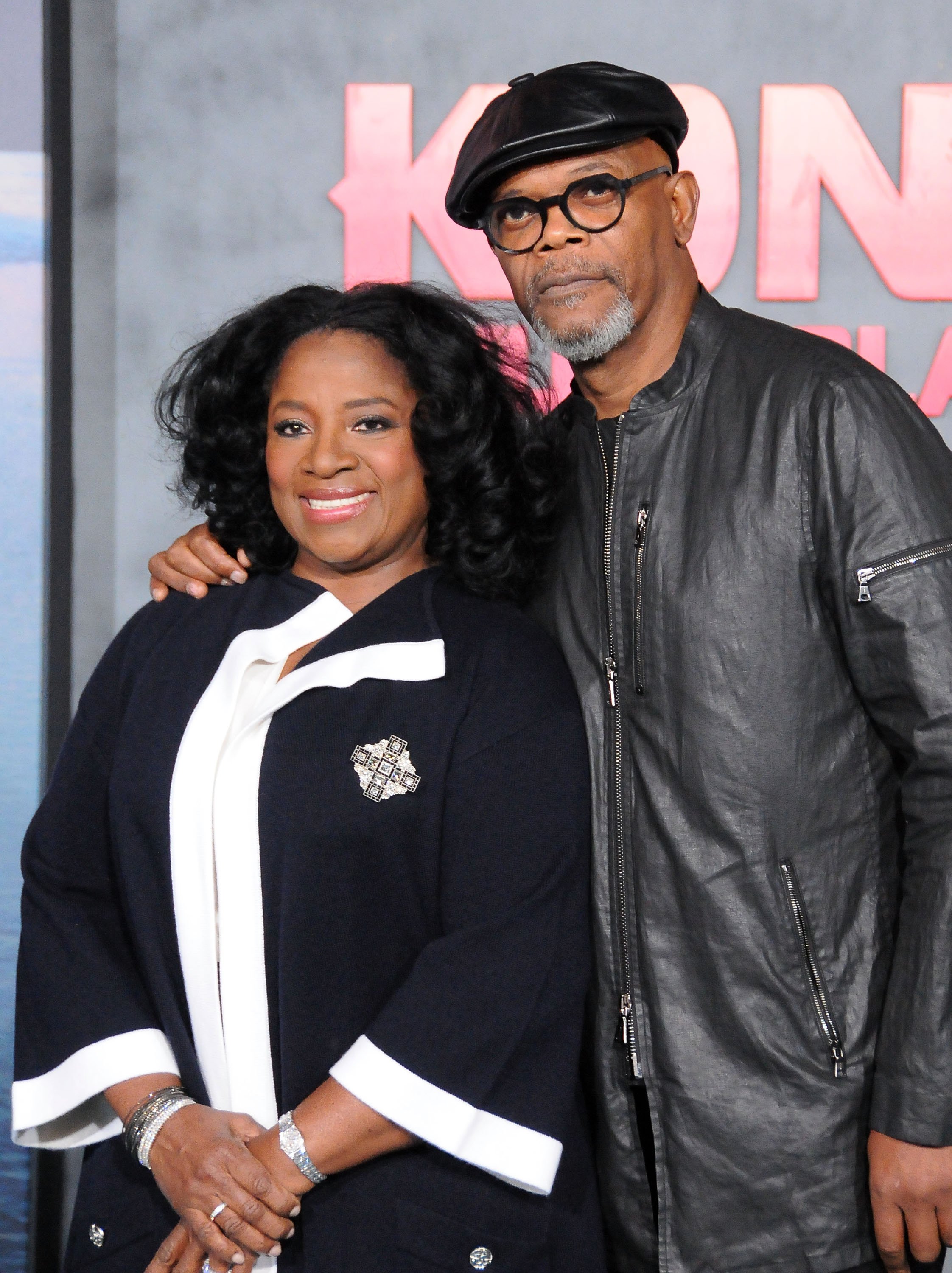 Samuel L. Jackson & LaTanya Richardson at the Premiere of 'Kong: Skull Island' on March 8, 2017 in Hollywood | Photo: Getty Images
Jackson and Richardson are one of those rare couples, and the "Shaft" star took to Instagram with a throwback photo from their 1980 wedding day as they marked nearly four decades of marriage.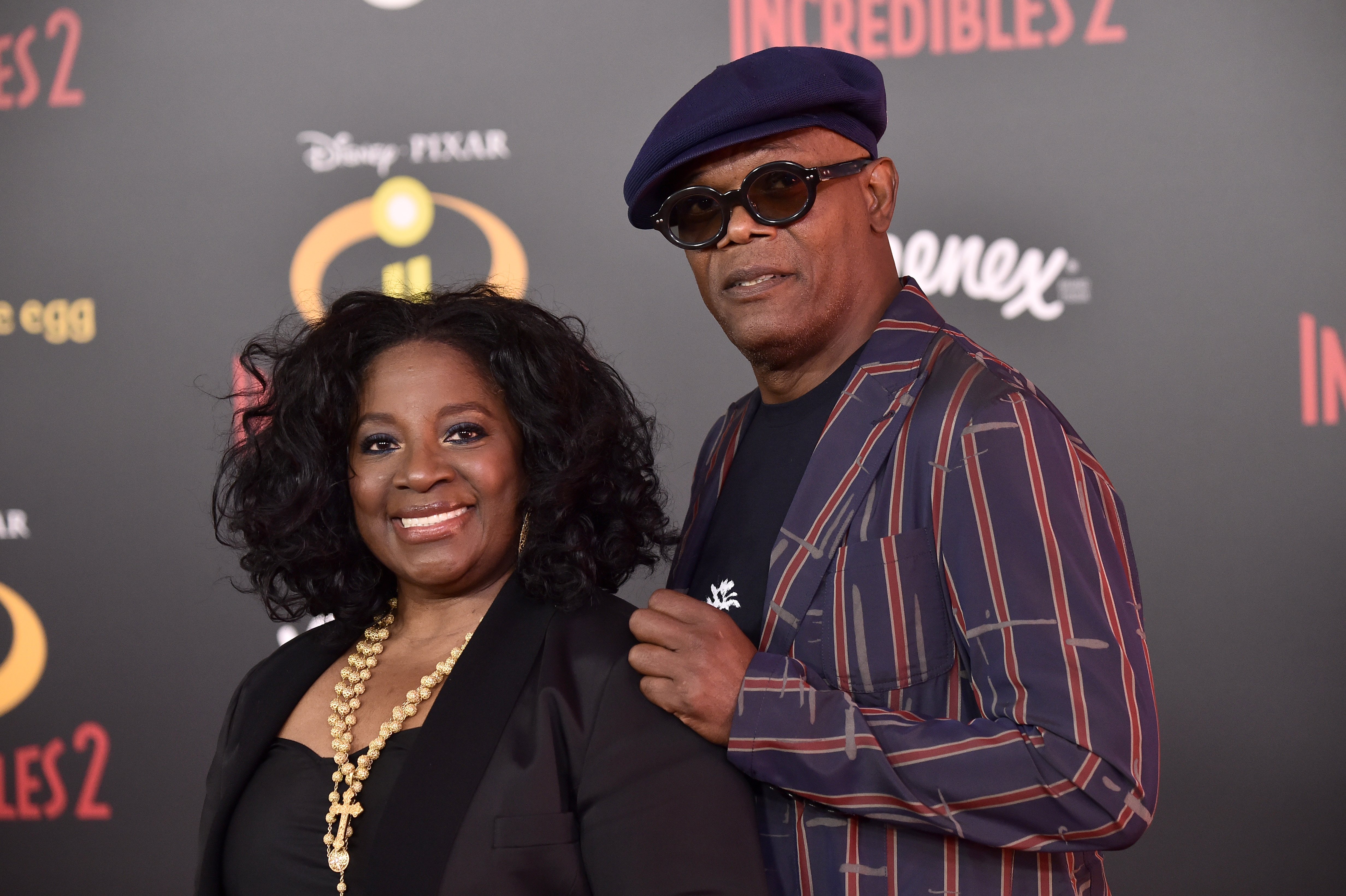 Samuel L. Jackson & LaTanya Richardson at the Premiere Of "Incredibles 2" on June 5, 2018 in Los Angeles, California | Photo: Getty Images
JACKSON'S LOVE NOTE
The pic showed the smiling newlyweds, both clad in white, as they cut their tiered wedding cake. Eulogizing his wife with the most heartwarming words, Jackson, 70, penned:
"Happy Anniversary @ltjackson_‼ You're my Rock & reason to get up everyday work on giving you the best I have to offer. Thanks for All you Are! You are Love, walking, talking, challenging & everlasting! I Love You with all that I am."
SOCIAL MEDIA REACTION
Several of the couple's celebrity friends showed up with kind words and positive emojis in the comment section.
"The two greatest people on earth!" singer Johnny Gill praised. "Happy Anniversary!!"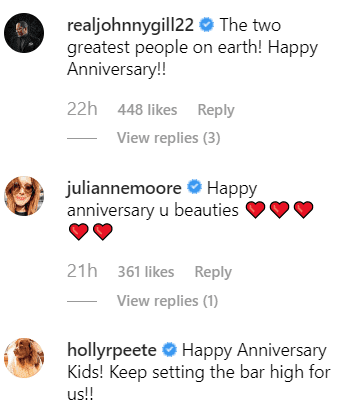 Positive comments for the couple | Photo: Instagram/samuelljackson
"Power" star La La Anthony also wished Jackson and Richardson a happy anniversary while thanking them "for being such a great example." "Love u both," the actress added.
Screen goddess Halle Berry also chimed in: "Happy anniversary to 2 of my favorite humans!"
Jackson and Richardson tied the knot in 1980 and welcomed their only child, daughter Zoe, two years later. What makes their marriage even more inspiring is that both husband and wife are actors but manage to make it work.
Two months ago, Jackson opened up about the secret to their lasting marriage in an exclusive chat with "Us Weekly."
THE PLACE OF LOVE
"The secret to our success? Well, I guess we still love each other," he said, adding that being in Hollywood has not affected their marriage.
"Our job is just a job, you go to work, we go to work. …We understand the bond we have, the commonality of experiences, the commonality of joy of the theater and of our lives and of our daughter's life, so it's easy for us to stay connected."
THE PLACE OF FAITH
On her part, Richardson, 69, added that her faith had played a massive role in sustaining the decades-long marriage.
"You can't do this without the Lord. You're going to have to turn to somebody, something -- because men, they are different," the actress told ESSENCE last year. "They're cut from a different cloth."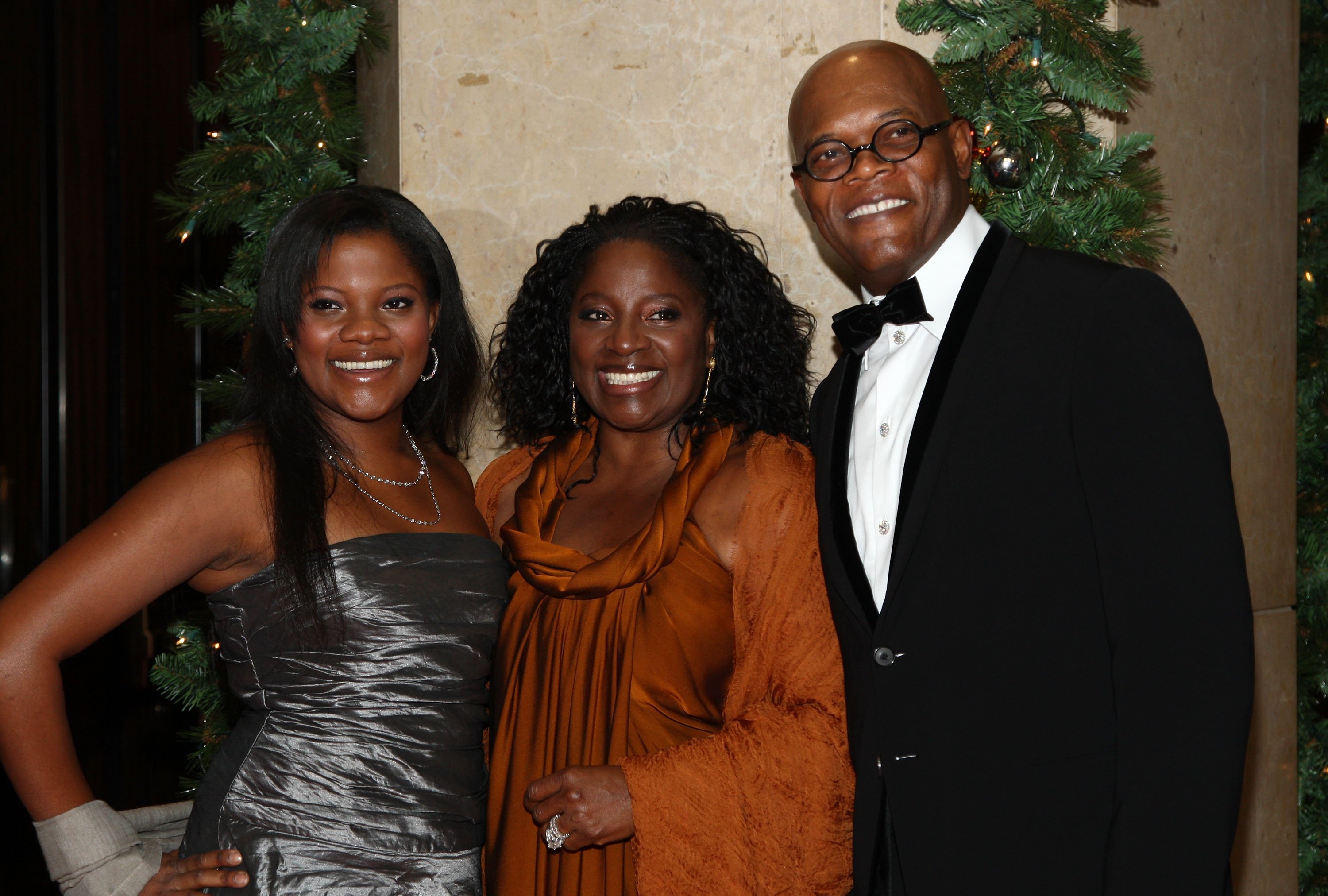 Samuel L. Jackson (far R), LaTanya Richardson (C) & daughter Zoe Jackson at the 23rd annual American Cinematheque show on Dec. 1, 2008 in Beverly Hills | Photo: Getty Images
Happy anniversary to the Jacksons!
Please fill in your e-mail so we can share with you our top stories!