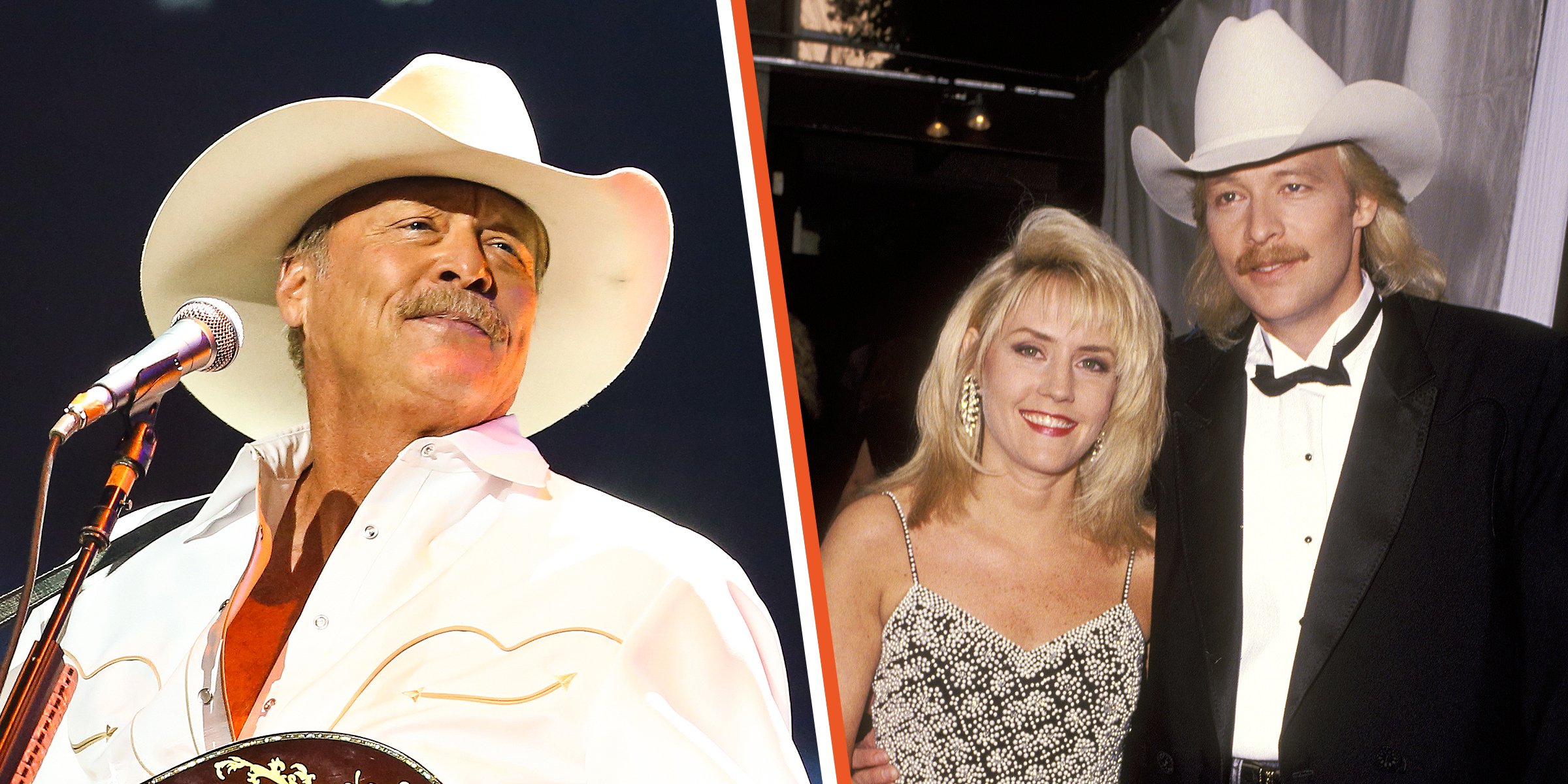 Alan Jackson | Alan Jackson and wife Denise | Source: Getty Images
Alan Jackson's Wife Asked God to Help Her Be 'Forgiving Wife': 43 Years Later They Are 'Still Livin' on Love'
Alan Jackson and his wife Denise have been through many struggles in their nearly four decades of marriage since meeting in high school.
Born Denise Jackson in Newnan, Georgia, the famous country singer's wife stuck by his side long before fame entered the picture. The story of how they met is a funny one.
They were not always happy, and Denise had to learn some difficult lessons about how life works and how she navigated her love life and her marriage.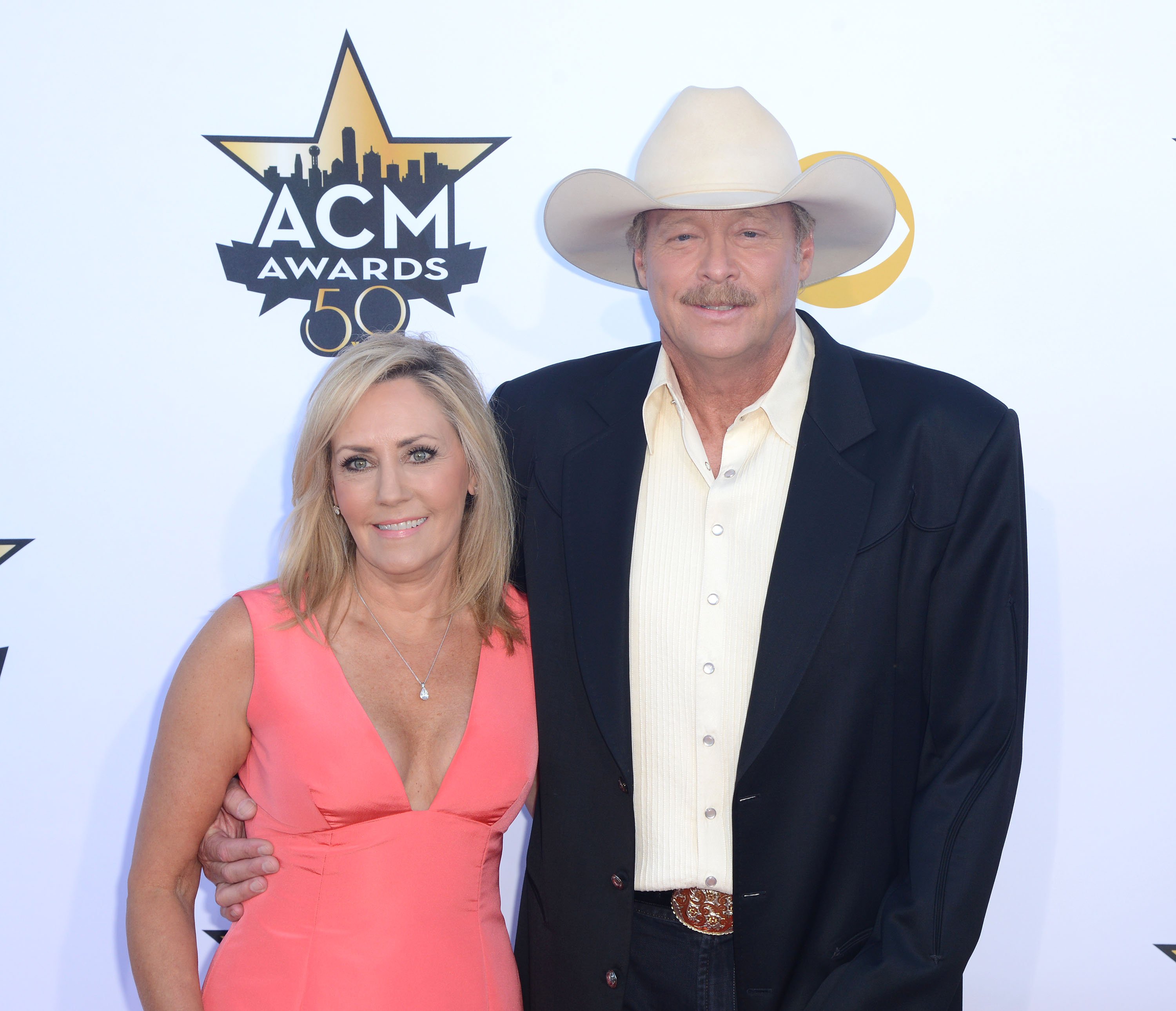 Denise Jackson (L) and singer Alan Jackson attend the 50th Academy Of Country Music Awards at AT&T Stadium on April 19, 2015 in Arlington, Texas | Source: Getty Images
Talking about how she viewed marriage and adulthood, she said she realized that marriage was not always a walk in the park and that every person has regrets.
According to reports, Denise's husband was unfaithful to her and had told her that she was too controlling. They separated for three months, during which Denise prayed that her family would be back together one day.
Denise said she realized that she had been controlling because she had been absorbed into his life and career. She had become insecure because of how his career had grown.
Talking about what she thought might be the reason that her family was finally able to get back together, she said she had to have forgiveness in her heart, so she asked God for help to become a forgiving wife.
Now, the couple is still very much in love and even shows one another off on social media. One post that Alan made showed the couple smiling at the camera on their 38th wedding anniversary. He said they are still very much living on love.
Meeting Her Sweetheart
According to Country Fancast, Alan and Denise were at a Dairy Queen when the singer threw a penny that landed in Denise's shirt. When Alan requested his penny back, Denise believed Alan had connived the whole thing.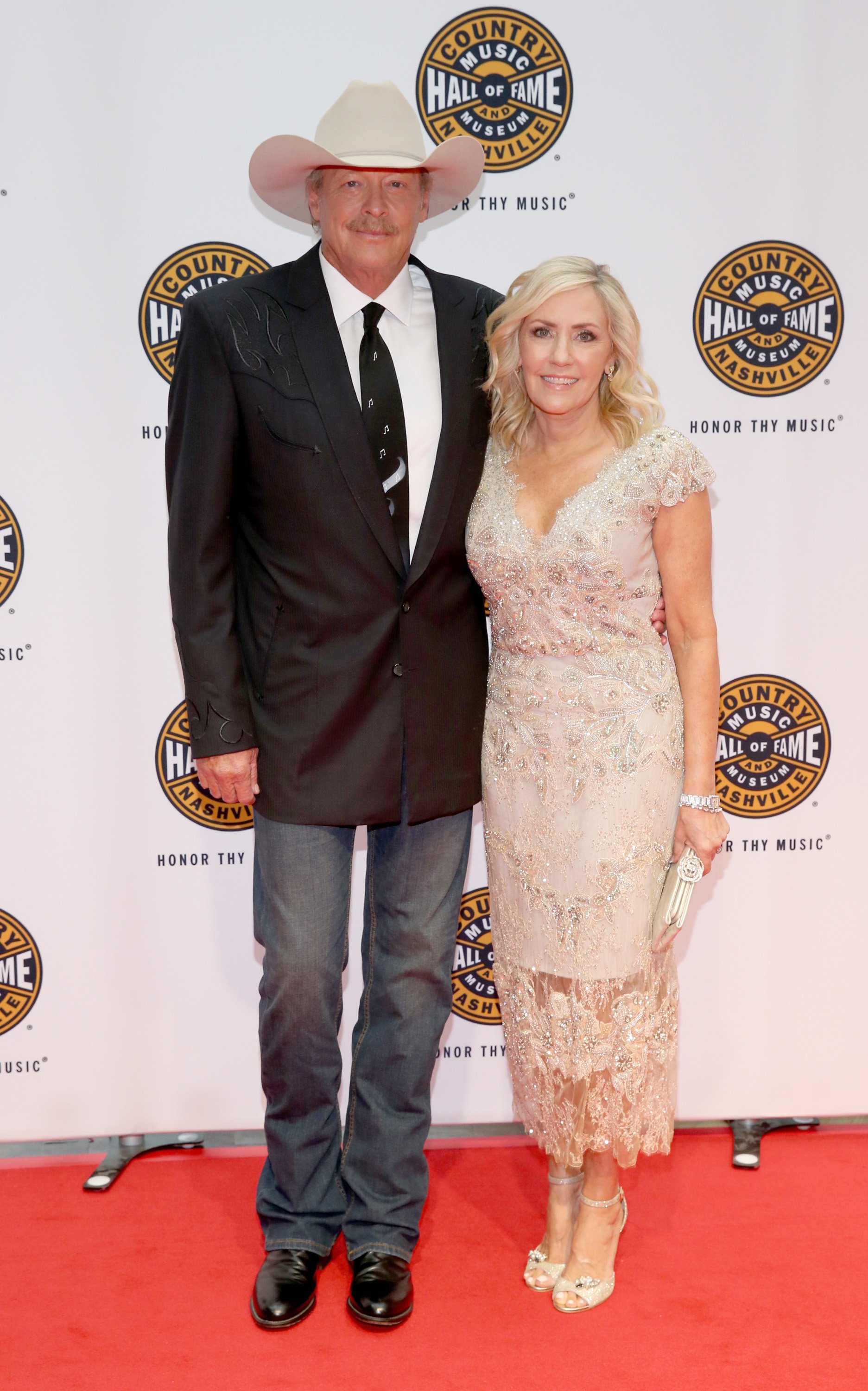 Alan Jackson and Denise Jackson attend the Country Music Hall of Fame and Museum Medallion Ceremony in Nashville, Tennsee on October 22, 2017. | Source: Getty Images
Alan would not let it go, however. He got in her car and hid as she drove home, alarming her when he jumped out. Somehow though, he stole her heart that fateful afternoon. By December 1979, they were married.
Setting Him Up
Alan took up a traditional provider role, paying for his wife's college tuition and even buying a car so she could move around on her own. Denise later got her own job, and when she gave back to her husband, it came in a big way.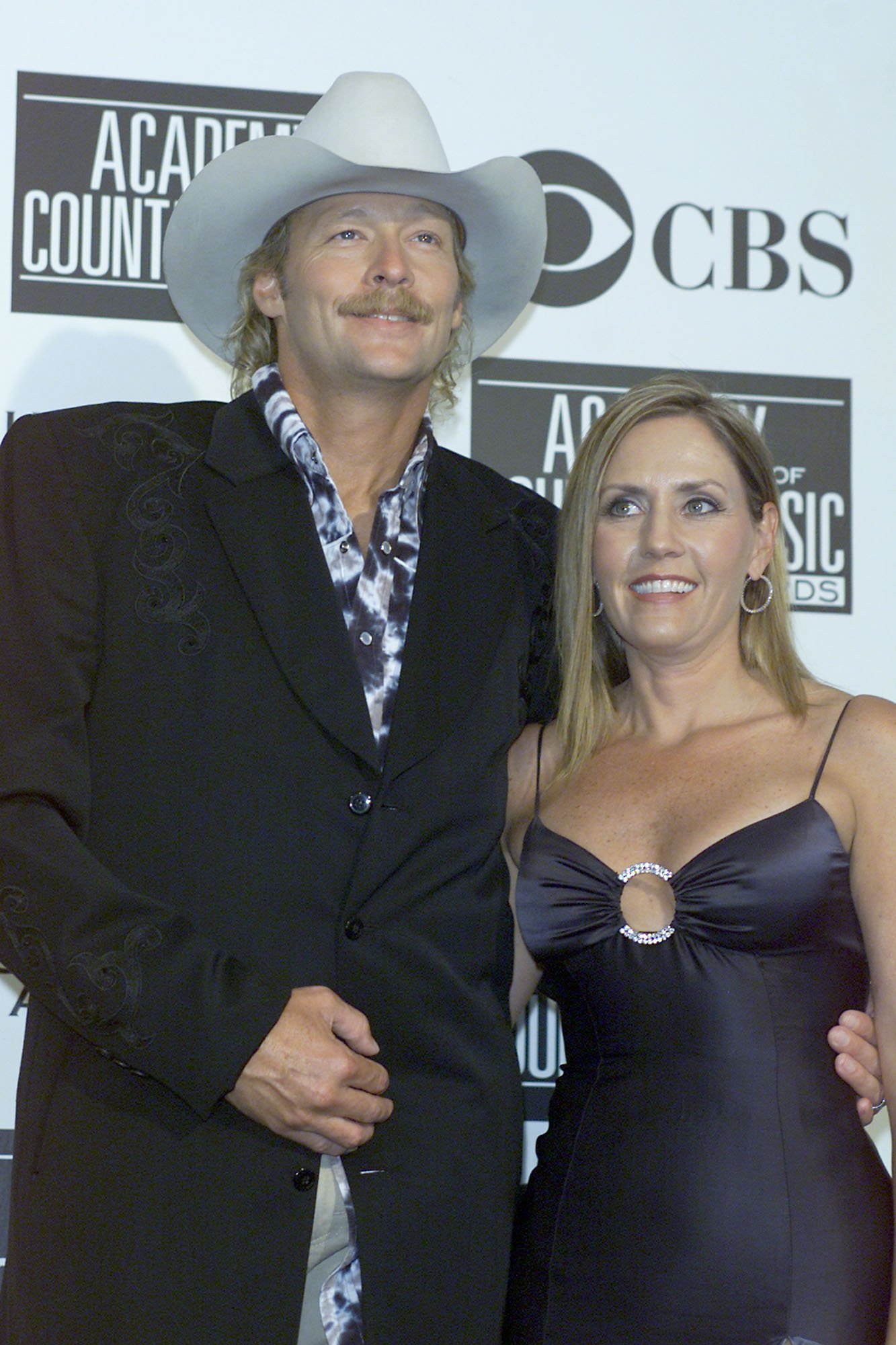 Alan Jackson and Denise Jackson attend the 36th Annual Academy of Country Music Awards in Los Angeles, California on May 9, 2001. | Source: Getty Images
Denise's job as a flight attendant was the single biggest stepping stone to her husband's success. Alan, still a struggling musician, might have remained unknown if not for what his wife did without hesitation.
One day, Denise was at work and noticed "Rhinestone Cowboy" singer Glen Campbell at the airport. With confidence, she went to him and talked about her husband. As a result, Campbell gave the woman a business card that would change everything.
Making It Big
Soon enough, Alan Jackson was signed onto a Nashville publishing company called Arista Records, and he secured a songwriting deal. He released his first album, "Here in the Real World," in February 1990.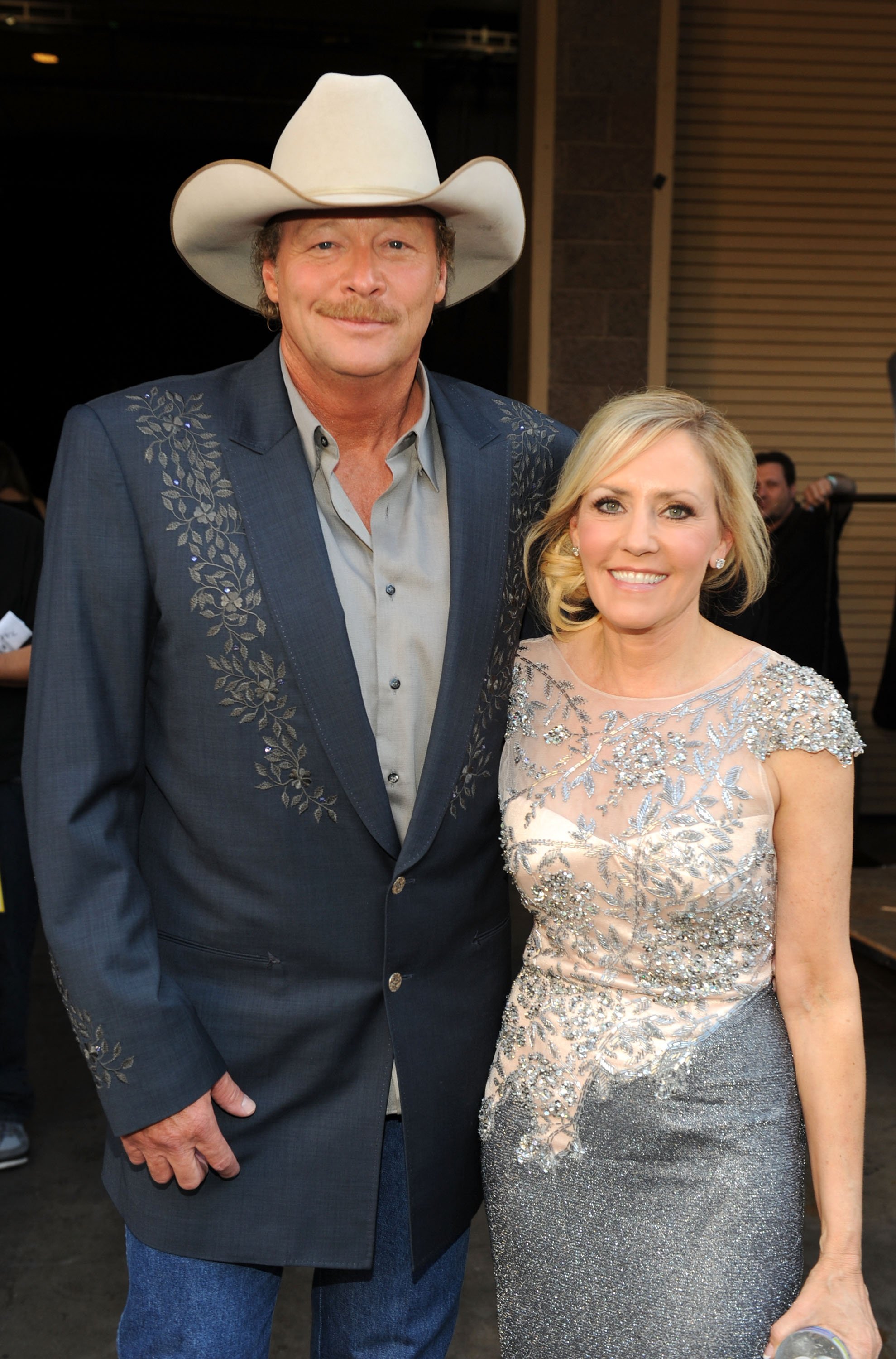 Alan Jackson and Denise Jackson attend the 46th Annual Academy Of Country Music Awards in Las Vegas, Nevada on April 3, 2011. | Source: Getty Images
In June that year, Denise and Alan welcomed their first girl, Mattie Denise. They would go on to have two more girls, Alexandra Jane, and Dani Grace in 1993 and 1997 respectively.
Going Through Struggles
Along with more kids, Alan also made enough sales to buy a new home. Unfortunately, his wealth in both family and a career was not enough to prevent the icon from falling short in his relationship.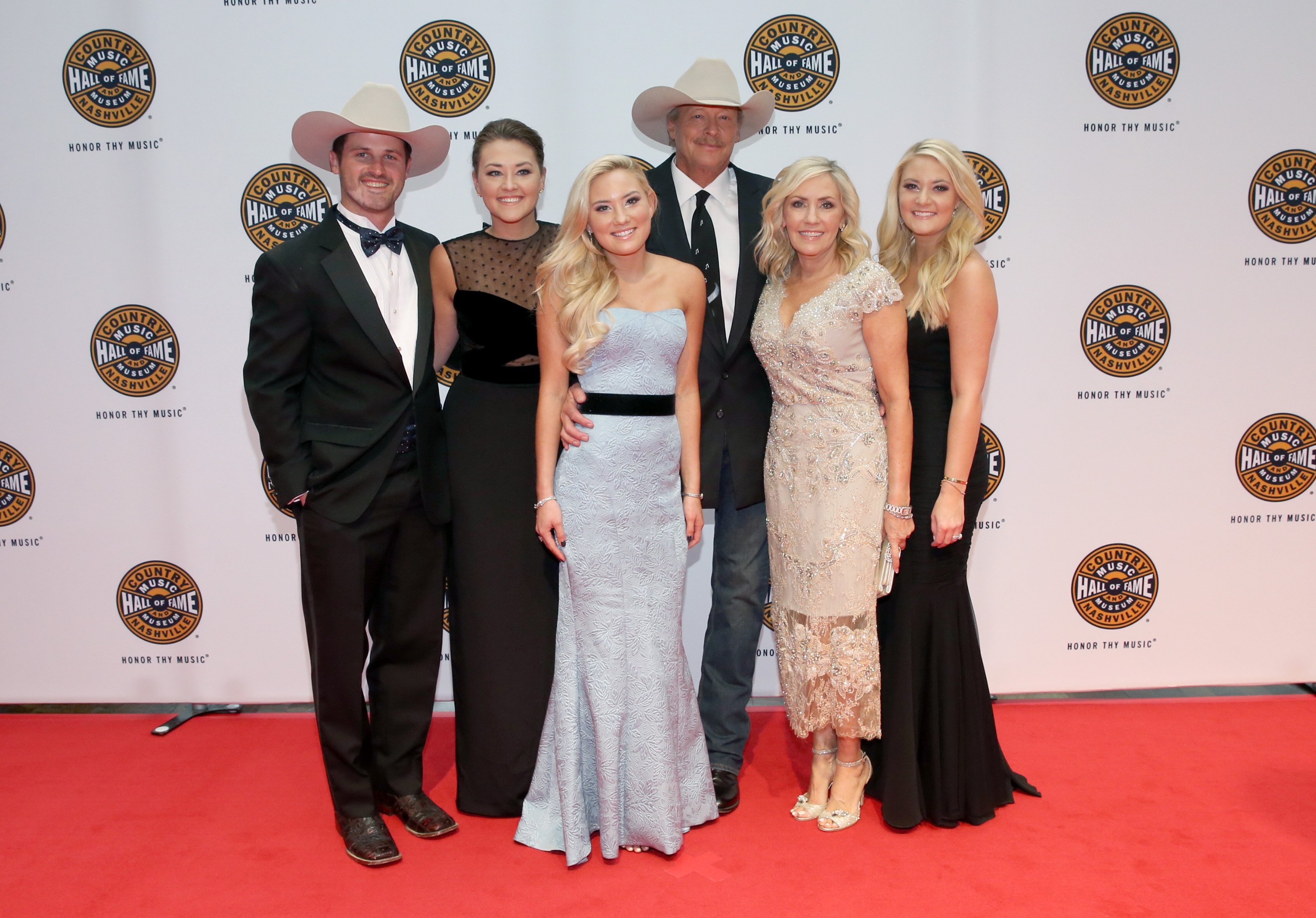 Alan Jackson and family Ben Selecman, Mattie Jackson, Dani Jackson, Denise Jackson, and Alexandra Jackson attend the Country Music Hall of Fame and Museum Medallion Ceremony in Nashville, Tennessee on October 22, 2017 | Source: Getty Images
In 1997, Alan and Denise split up for several months. They reunited the next year. Years later, it came to light that Alan's infidelity was the reason behind the unexpected separation.
Three years after disclosing their marital issues, the couple faced another battle — cancer. Denis was diagnosed with colorectal cancer in 2010. Again, the couple's world turned upside down.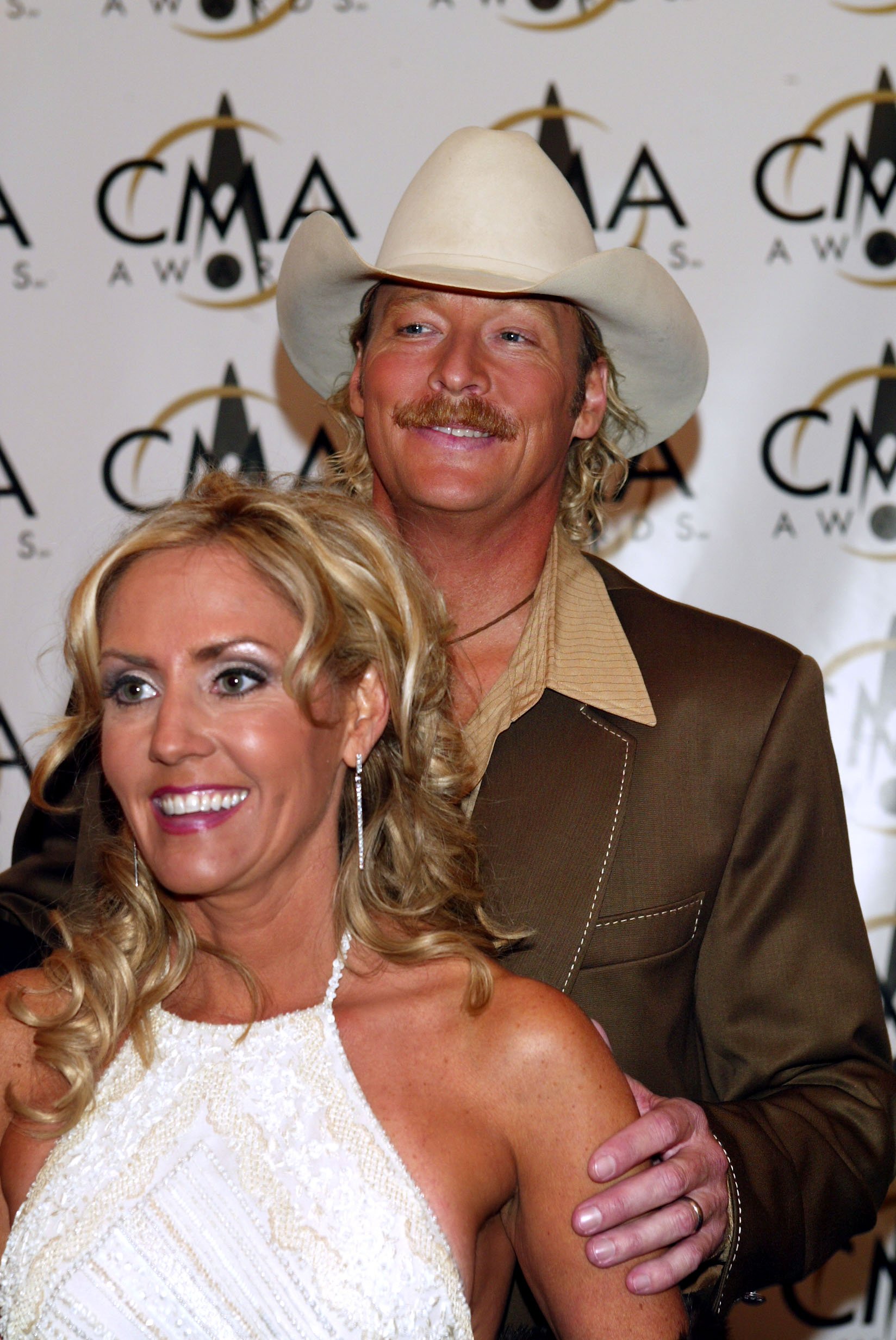 Alan Jackson and his wife Denise attend the 36th annual Country Music Association Awards in Nashville, Tennessee on November 6, 2002 | Source: Getty Images
They prayed together, and Alan remained by his wife's side as she underwent chemotherapy treatment for the disease. He spoke about the journey in 2012.
"[The diagnosis] made us change our whole outlook on life, what we value and what's important. That's what happens in situations like that," he told Palm Beach Post.
Remembering Old Times
When Denise pulled through, the couple decided that they no longer needed as many properties, selling off some of them and spending more time together instead.
Alan also wrote a song called "Remember When" to honor his marriage. Denise appears in the video, dancing with her husband. The girls are also featured in the clip.
The couple survived through it all, and Denise was the glue that kept them together. As they say, a man's success has a lot to do with the type of woman he chooses to have in his life. It looks like Alan chose just the right one for him.
Please fill in your e-mail so we can share with you our top stories!