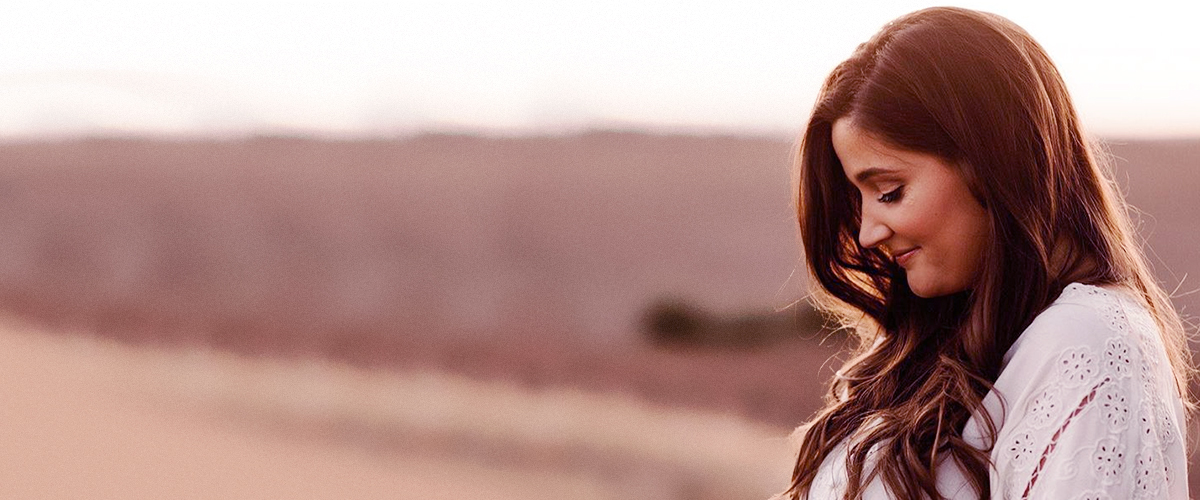 instagram/toriroloff
Tori Roloff on Possibility of Her Second Baby Having Dwarfism: 'We Don't Care Either Way'
Zach Roloff and his wife Tori are gearing up to welcome their second child in November, and fans are curious to know if the baby will have dwarfism like Jackson, the couple's first child. However, Tori revealed that fans might have to wait a bit more to discover that.
Fans of TLC's "Little People, Big World" watched Zach Roloff, the only son of Amy and Matt Roloff born with dwarfism, go from a shy teenager to a grown man that has his own family
The now 29-year-old soccer coach married Tori Roloff in 2015 in a sweet "country chic" ceremony that took place on Roloff Farms, where the couple initially met.
A year later, when Tori and Zack decided to have children, they knew that their kids had a 50/50 chance of inheriting the dwarfism gene. Still, they wanted to start a family and promised to love their kids in whatever form they "popped out."
JACKSON'S BIRTH
Jackson Roloff, also known as Baby J, was born in May 2017 and diagnosed with achondroplasia, the most common form of dwarfism. Zach was also born with it.
Tori and Zach found out about Jackson's big chances of being born with dwarfisms when she was on her 34 weeks of pregnancy, thanks to an ultrasound. And although they shared the news with the family, they kept fans out of the loop until baby J was born.
"We knew our chances of having a dwarf, but it didn't matter," said Tori. "We just knew we wanted to be parents; however God wanted it to happen."
Zach, on the other hand, said he was excited about his son being just like him instead of having an average stature.
"He came in as an LP. He's an achon, so he's just like me. We're super excited for it. We'll hope just to give him a healthy, happy life and support him in every way," he said in a blog for TLC.
"Hopefully he can experience as much of the world as Tori, and I have been able to and hopefully much more. He may have to take two steps for everyone else's one step, but hopefully, we'll be able to raise him in a way where that won't stop him."
BABY NUMBER TWO ON THE WAY
Last May, Tori and Zach announced they're expecting their second child, a baby girl, in November.
Since then, the mom-to-be has been sharing updates on her pregnancy, which she revealed has been harder than her first one.
"I have had a harder time accepting my body this go around," the kindergarten teacher wrote on an honest Instagram post. "I've gotten bigger a lot faster than I did with Jackson and I've become a lot more insecure. It's been hard to really enjoy this pregnancy because I've let my own body image issues get in the way."
Tori also revealed that she didn't felt like taking maternity pics, but her family convinced her, and the result is beautiful, something she feels grateful for.
WILL THE GIRL ALSO HAVE DWARFISM?
Like her brother Jackson, the baby girl on the way has a 50/50 chance of being born with dwarfism, because the gene is a dominant one.
Although Tori and Zach chose to know beforehand if their first child would be born as a little person, this time around they're hanging onto the mystery until the baby is born, as Tori explained in her Instagram stories last month:
"We can [know] by now through an amniotic draw, but Zach and I opted out of that just because we don't care either way. We love her, and we can't wait to meet her."
"They do track dwarfism from 24 weeks to like 32-ish weeks," the reality star mom continued. "That's when we found out with Jackson, but it's never a diagnosis until they're born."
TORI'S FEARS BEFORE JACKSON WAS BORN
On "Little People, Big World," fans got to witness Tori voicing her concerns about having a child with dwarfism before Jackson was born.
She explained that no parent wants to hear that their child is different—to which Zach pointed out if the baby was born a dwarf, it would be unusual for her, not for him. On top of that, kids with achondroplasia can have several health issues along the way.
Zach, for example, went through several surgeries and faced many complications growing up.
"If you didn't know anything about dwarfism and you found out your child was a dwarf, that would be scary," Tori said. "There are certain things that come along with having an achondroplasia child that would be more difficult than having a child that was average height."
Luckily for the young parents, Jackson's development has gone smoothly.
"The world is changing. People are more open to diversity. Whatever he wants to do, we're going to find a way to help him do it. That's our job in life now … it's part of the whole package of who he is. He's happy and healthy. That's all that matters," Zach told People of Jackson.
We're sure the same will apply for their future baby girl. No matter if she's born with dwarfism or not, the Roloff family will love her and support her the same.
Please fill in your e-mail so we can share with you our top stories!