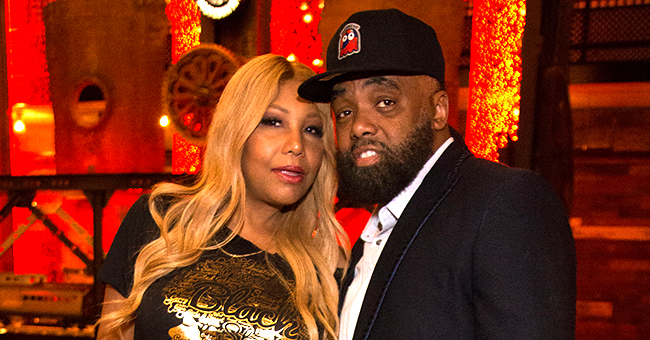 Getty Images
Inside Traci Braxton and Husband Kevin Surrat's Relationship: Marriage, Children, Infidelity

Like all marriages, Traci Braxton and Kevin Durant's relationship has had its ups and downs. It is, however, not clear if they are willing to let it all go or stay together and mend things.
Over the years, there have been rumours that Traci Braxton and Kevin Suratt may be getting a divorce. The beautiful couple has been together for over two decades, but unfortunately, their marriage has had its fair share of infidelity, lack of communication, and so many other deeply rooted issues.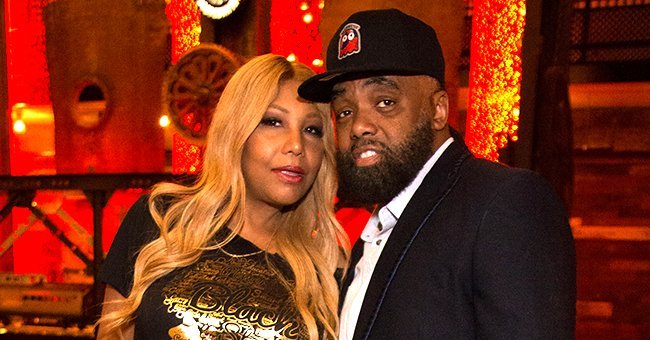 Traci Braxton and her husband, Kevin Suratt have been together for over two decades | Photo: Getty Images
MARRIAGE
Kevin Suratt and Traci Braxton met each other at a young age, and at the time Suratt didn't seem to like Traci. The two later formed a friendship which then led to romance and in 1999, they got married.
Decades after their big day, this is how they have faired so far.
CHILDREN
Traci and Suratt share a son, Kevin Suratt Jr. while the latter has two other kids from other relationships.
Traci became a Duchess when her son Kevin Suratt Jr. and his girlfriend Olivia Haaron gave birth to a bouncing baby boy in May 2018. Although the term used when one has a new grandbaby is "grandmother," Traci revealed she would be opting for the more royal title of a Duchess.
In March 2018, when Olivia was still pregnant with the baby, Traci revealed why she preferred the term Duchess rather than the traditional word "grandmother" in an interview. The R&B star had said,
"My sisters and I…when we were younger, we said if we ever have kids, and our kids have kids, our names would be Duchess. That's royalty, thats what they call the Queens when they have grandkids. So, I'm royalty."
INFIDELITY
In a 2014 interview with Lenny Green, the couple opened up about their time on the season 3 of the reality TV show, "Marriage Boot Camp" and how it helped them understand the deep issues they have in their marriage.
At the show, Traci accused Kevin of cheating on her and fathering a child with another woman. Although the latter was never proven, it was indeed true that Kevin had cheated on his wife multiple times.
Traci also confessed that her husband is quite selfish and would rather spend money on his buddies than spend on her.
"You never spend any time with me. You're always gone. You always wanna hang around fellas all the time. You keep spending money that you're not even supposed to be spending," Traci said.
The reality TV star later revealed to her sisters on their family show why she used those words saying,
"I was so mad with Kevin because he whispered to me, you drinking too much. I told him I think we should have a divorce."
Although their time on "Marriage Boot Camp" seemed like a disaster, it helped the "Braxton Family Values" stars learn to communicate better with each other, which is the basis of all strong relationships.
Regardless of all the ups and downs, the couple decided to take the high road, start anew and further work on their marriage.
Please fill in your e-mail so we can share with you our top stories!