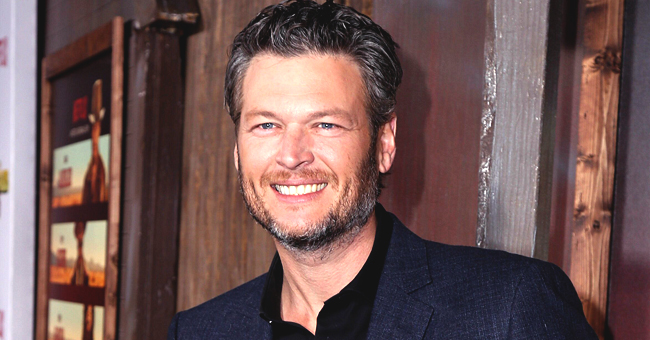 shutterstock.com
Meet Blake Shelton's Mom Dorothy Shackleford Who Entered Him into Beauty Pageants When He Was Seven

Dorothy Shackleford is the mother of famous American country singer Blake Shelton. The star once shared how talented Dorothy is while speaking during a special airing of "The Voice."
While speaking to "ET" back in 2015, the talented country singer recalled how his mother entered him into pageants as a little boy. He further explained that Dorothy did that even though there were no pageants for little boys back then.
SHELTON ALMOST QUIT SINGING BECAUSE OF THE PAGEANTS
Shelton's nearly unbelievable tale came after sources discovered a dated video clip of the award-winning singer singing during Valentine's Day-themed beauty pageant. The clip was taken sometime in 1985 when Shelton would have been around eight years old.
The "Austin" singer had no choice but to confess to participating in pageants. He, however, humorously quipped that he was "picking up chicks."
Although the main reason Shelton joined the event was for the performance, he couldn't make decisions when it came to what categories he wanted to join. Shelton said:
"There was a talent portion of the pageant. In order for me to sing in the pageant like my mom wanted me to, I had to do the evening wear and all that crap."
It seems Shelton's funny story would beat many others! There is, however, no mistaking the fact that Dorothy did that to her son to show forth his singing talent to the world.
Looking at Shelton's great success now, that may have been an excellent way to start one's career except for the fact that the pageants almost made him quit singing.
That is going by Shelton once admitting that "it was embarrassing" and made him "get beat up at school."
SHELTON PROUDLY TALKS ABOUT DOROTHY'S SINGING TALENT
Shelton is, however, very fond of Dorothy and even once pridefully shared that he must have gotten his talents from her. While speaking on "The Voice," he said:
"She's actually the only singer in our family, and I mean the only person who can carry a tune."
Reports also have it that Dorothy, who has aged beautifully, even once helped Shelton write one of his famous Christmas songs. She loves the joyous festival and she even once wrote a Christmas-themed book.
The book titled "Time for Me to Come Home" received wide praise and was made into a Christmas movie for the Hallmark Channel in 2018.
About the film adaptation, Dorothy said:
"I'm so excited. I can't wait to see it!"
The movie has since aired on the Hallmark Channel on December 9, 2018.
Please fill in your e-mail so we can share with you our top stories!