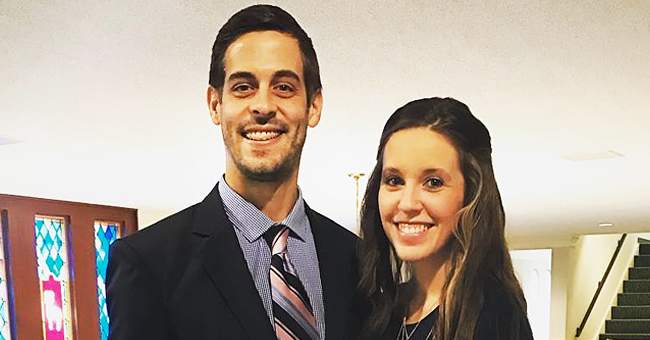 instagram.com/derickdillard
Jill Duggar's Husband Derick Dillard Responds to Fan after He Said the Couple 'Don't Believe in Birth Control'
The former "Counting On" star, Derick Dillard, opened up about his romantic life and hinted fans about using birth control.
The husband of the reality star, Jill Duggar, reacted to a fan's curiosity regarding the couple's sex life after Dillard got candid about their relationship through his blog post.
Duggar took to Instagram to share the latest blog post from Dillard that advised the husbands on how to "love your wife like you mean it."
"Thanks to my hubby [Derick Dillard] the post many of you have been asking for is up now!" Duggar captioned the post.
ARE THEY USING BIRTH CONTROL?
The article posted on the couple's blog opened up about several aspects of their relationship, including physical intimacy.
In the blog, Dillard admitted that they get physically intimate at least five to six times each week, which is vital for keeping their relationship strong.
One fan, however, raised doubts over Dillard's revelation because of the couple's alleged religious beliefs regarding the use of birth control.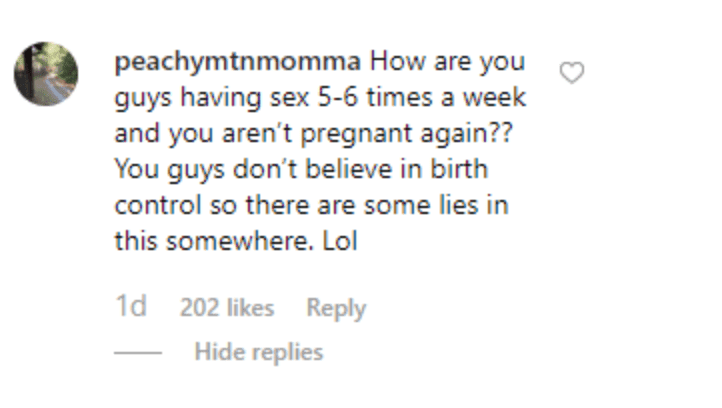 Fan's comment on Jill Dillard's post. | Source: Instagram/jillmdillard
The Instagram user, "peachymtnmomma," was convinced that Dillard's admittance about the couple's sexual life had "some lies" in it.
DILLARD FIRES BACK
However, Dillard was quick to settle the matter by clearing the fan's doubt. He took to the comments section to explain that he and Duggar were not against the idea of using birth control.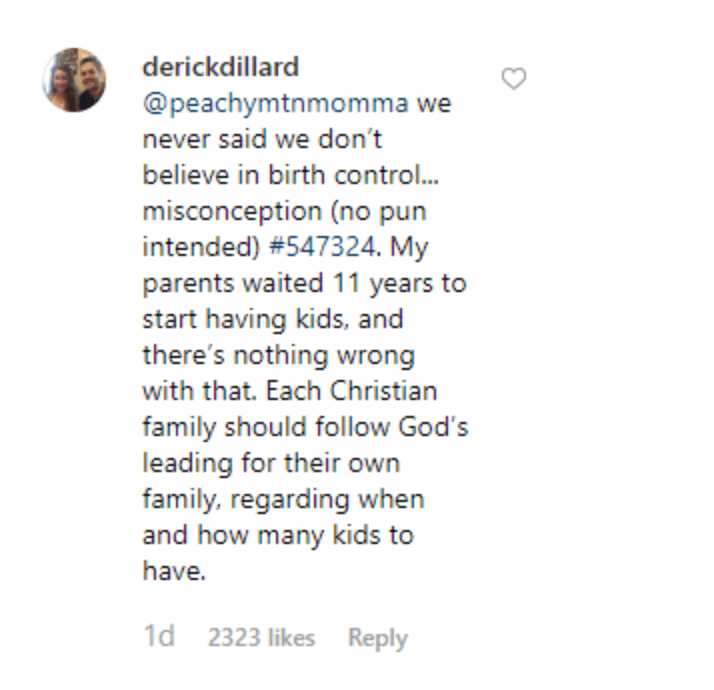 Derick Dillard responds to fan's comment on the Instagram post. | Source: Instagram/jillmdillard
"Each Christian family should follow God's leading for their own family, regarding when and how many kids to have."
Many other fans of the couple jumped in to support Dillard. A few of them even shared their own experience of not getting pregnant without the use of birth control.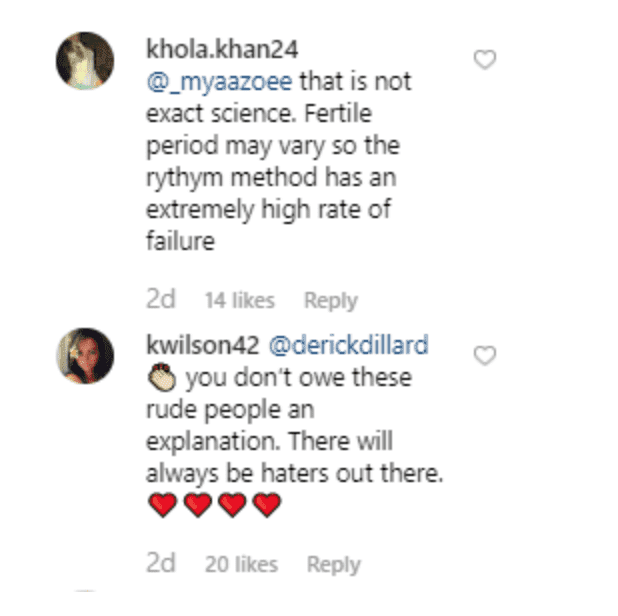 Fan's comment on Jill Dillard's post. | Source: Instagram/jillmdillard
A HISTORY WITH HATERS
This is not the first time that Duggar has received hateful comments on her social media posts. The reality star, who often shares moments of her life with her fans, is often at the receiving end of such criticism.
Recently, she was criticized for sharing a photo of her 4-year-old son, Israel, putting a bib. The photo appeared on Duggar's Instagram story, which is now unavailable.
Only a few months back, she also became a victim of mom-shaming after she posted a snapshot of her little son sitting in his car seat.