Jill Duggar Criticized after Sharing Photos of Her in-Laws Putting Together a Toy for Her Kids
Fans slammed the former "Counting On" star after sharing a picture of her in-laws working outdoors in the sun to put together an airplane for her kids. 
The fans of the Duggar family watch their every move with keen eyes. While many appreciate how they share moments of their lives with the world, they are also subjected to criticism sometimes. 
Recently, Jill Duggar came under fire after posting a picture of her in-laws putting together a toy airplane for their grandkids on Instagram. 
"Enjoying our backyard water play while Mima & Bawpaw put together an airplane for the boys," Jill captioned the picture. 
FANS CRITICIZE JILL FOR MAKING HER AGED IN-LAWS WORK OUTDOORS
Jill might not have expected it, but some of her fans were furious over the fact that her old in-laws were working outdoors for the sake of their grandkids.
One of her fans opined that they should be spending time with their grandkids rather than working.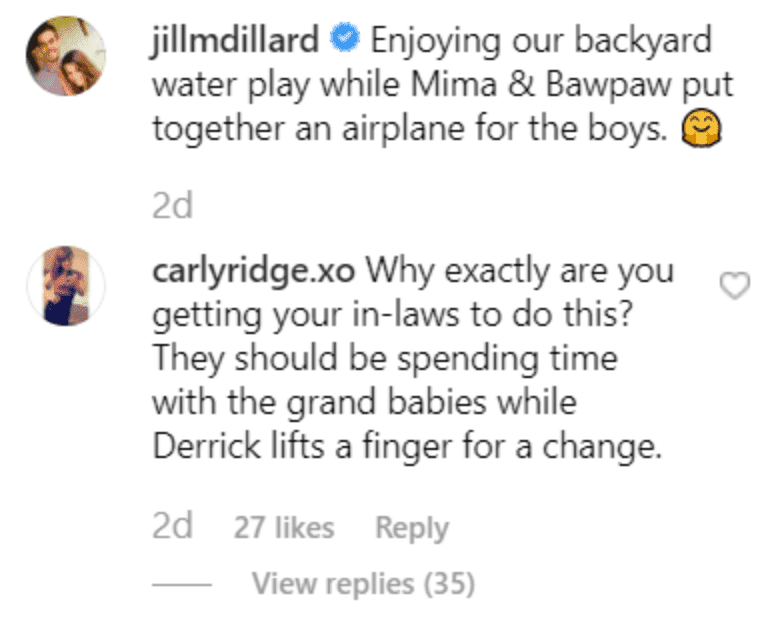 Another fan echoed in the sentiment, saying that Derrick barely does things around the house.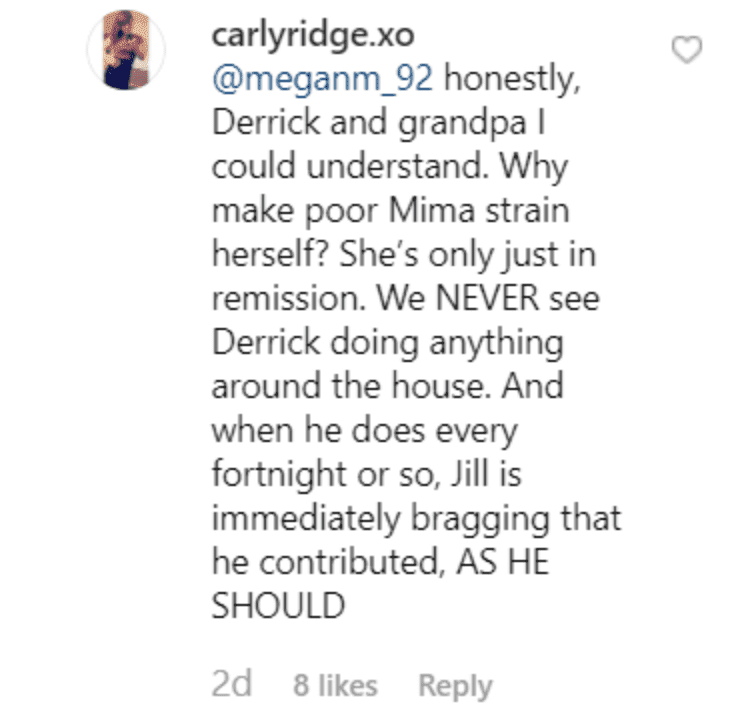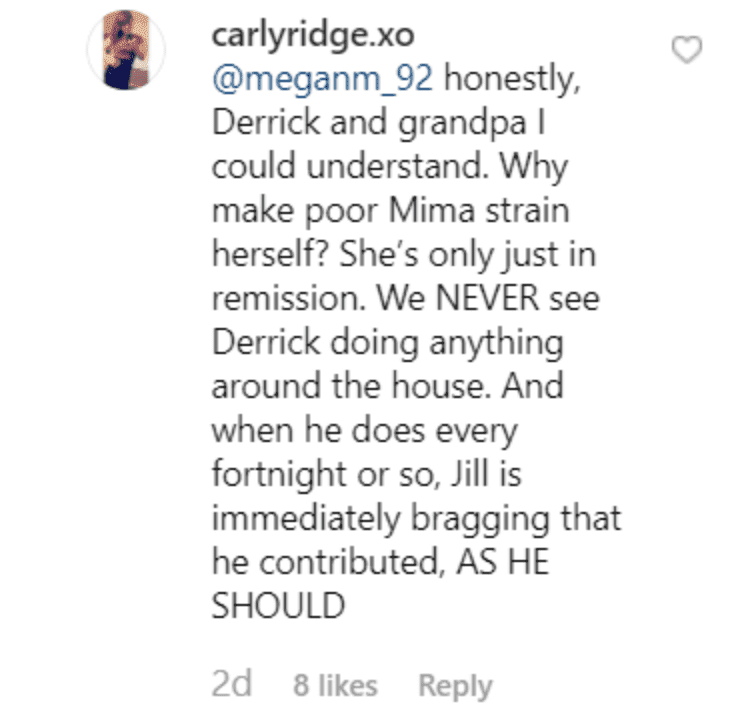 A third fan expressed their concern for the old couple since they were working outdoors. According to the fan, the weather might have possibly been too humid for them to work outside.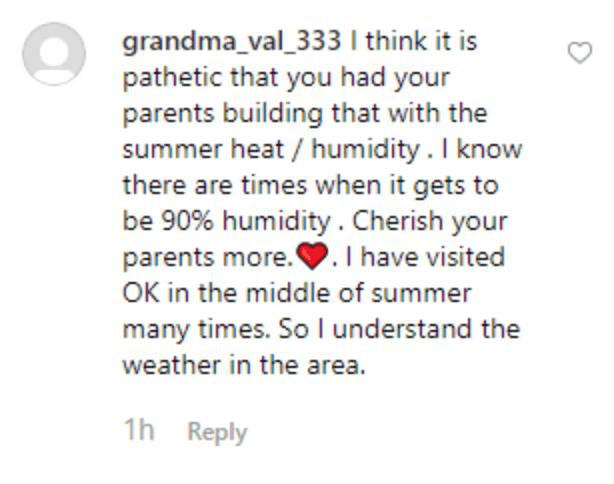 JILL IS NO STRANGER TO CRITICISMS
The Duggar family is no stranger when it comes to online mom-shaming or criticism. Previously, Jill was criticized for putting her son in an unsafe position in a car seat. 
She and her husband, Derick, were also criticized for breaking the "Duggar Code." The Duggar family strongly believe that men have the upper hand when it comes to household and women should obey their commands.
Jill being the breadwinner of her family goes against the Duggar family's beliefs. None of the other Duggar ladies earn for themselves.
Unlike her sisters, Jill is frequently advertising products on her social media accounts.