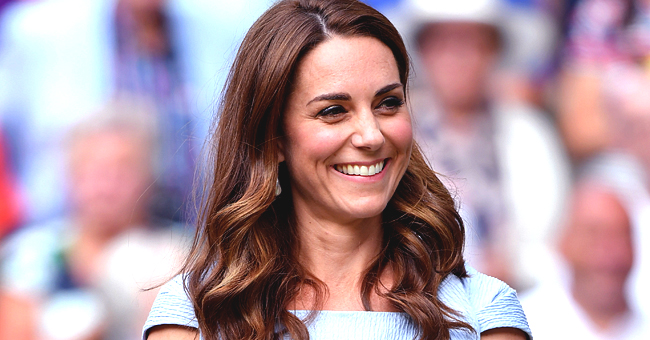 Getty Images
Kate Middleton's Playful Mom Behavior Appears to Be Similar to Princess Diana's Parenting Style
The longer fans watch Kate Middleton navigate motherhood, the more they realize the Duchess of Cambridge might be drawing inspiration from her late mother-in-law, Princess Diana.
Princess Diana famously rewrote the rules of royal parenting. She became known for her hands-on and down-to-earth approach when raising Prince William and Prince Harry.
Fans of the late princess have noticed that her daughter-in-law Kate Middleton seems to be following in her footsteps. Over the last few years, the Duchess of Cambridge has been completely involved in her children's lives.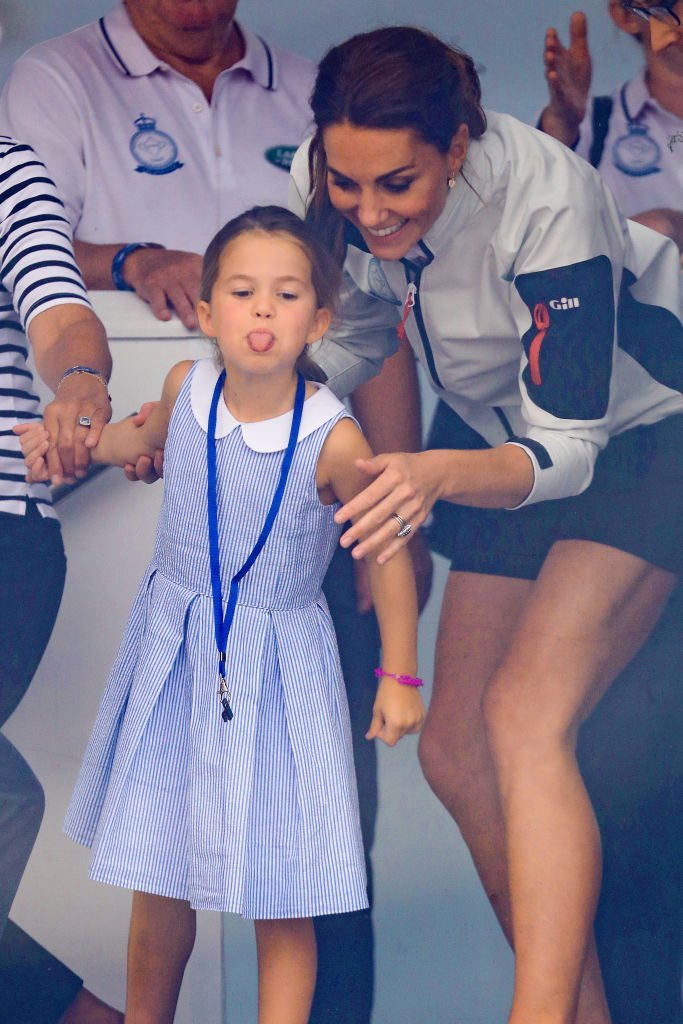 Princess Charlotte and Kate Middleton having fun together after the inaugural King's Cup regatta | Getty Images
Earlier this week, picture of the Duchess of Cambridge freely laughing after catching her cheeky daughter Princess Charlotte sticking her tongue out.
Fans loved how easily Kate handled the situation and immediately noticed the similarities between her and Princess Diana.
Kate's reaction at Cowes mirrored Diana's fun-loving personality. In fact, it reminded fans of Diana laughing uproariously during a family day at Thorpe Park in 1993.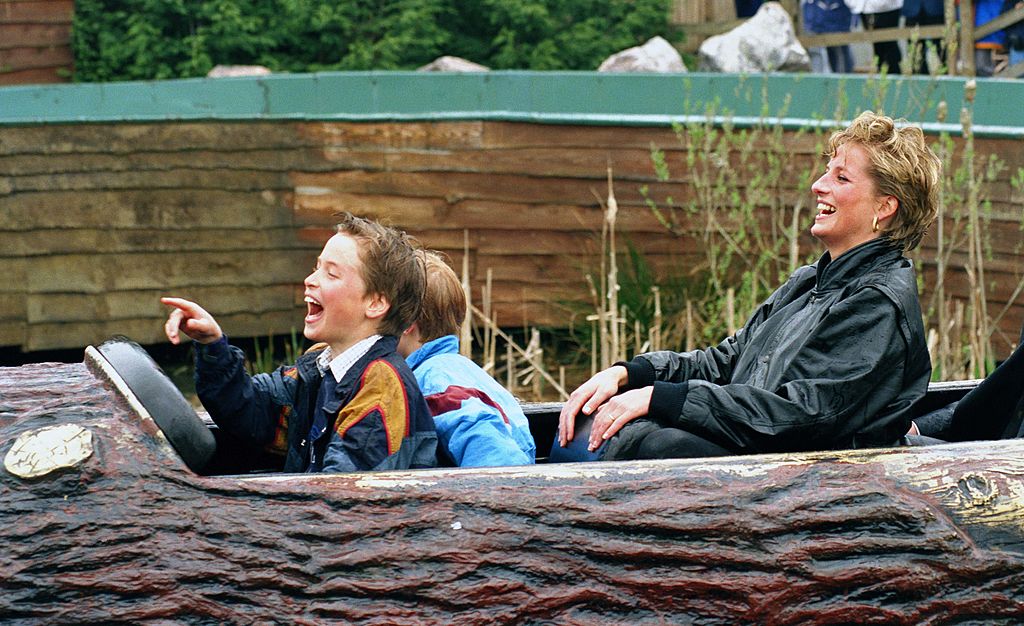 Diana Princess Of Wales, Prince William & Prince Harry Visit The 'Thorpe Park' Amusement Park | Getty Images
Princess Diana loved motherhood and Kate Middleton definitely does too. In one interview, Kate revealed her feelings on parenthood, saying:
"Personally, becoming a mother has been such a rewarding and wonderful experience. However, at times it has also been a huge challenge. Even for me, who has support at home that most mothers do not."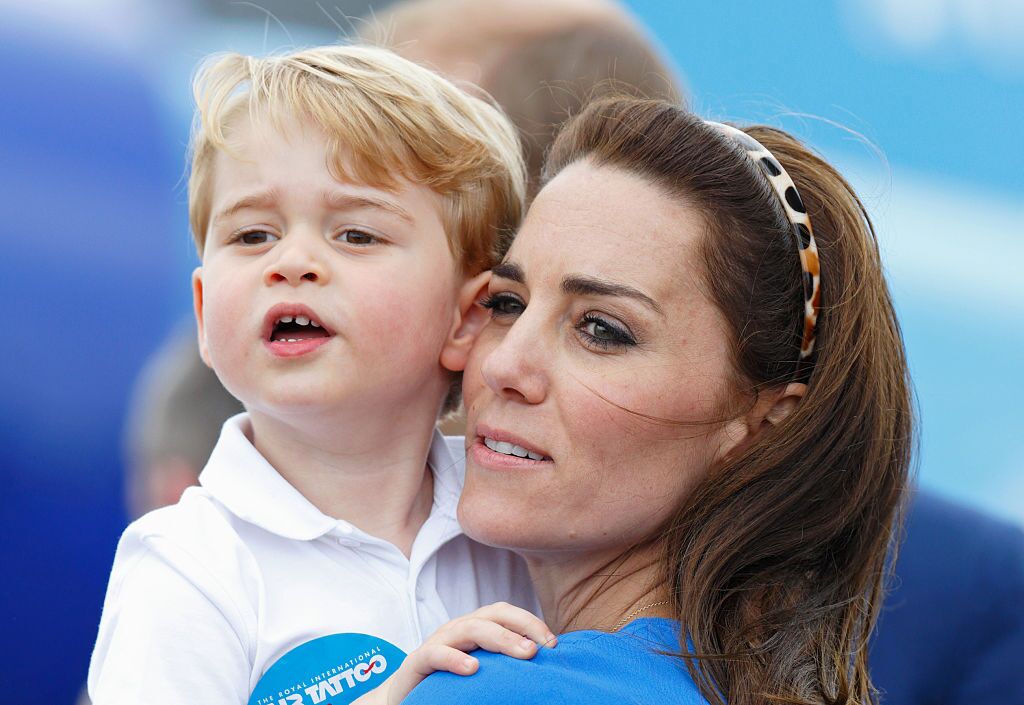 Prince George and Kate Middleton visit the Royal International Air Tattoo at RAF Fairford | Getty Images
Similarly, Princess Diana had once said, "I live for my sons. I would be lost without them."
Another time Kate mirrored Diana was in June 2018. Kate was seen sitting with family and friends during a day out. The moment reminded fans of a trip Diana, her mum and her sons made to the beach while on vacation on the island in April 1990.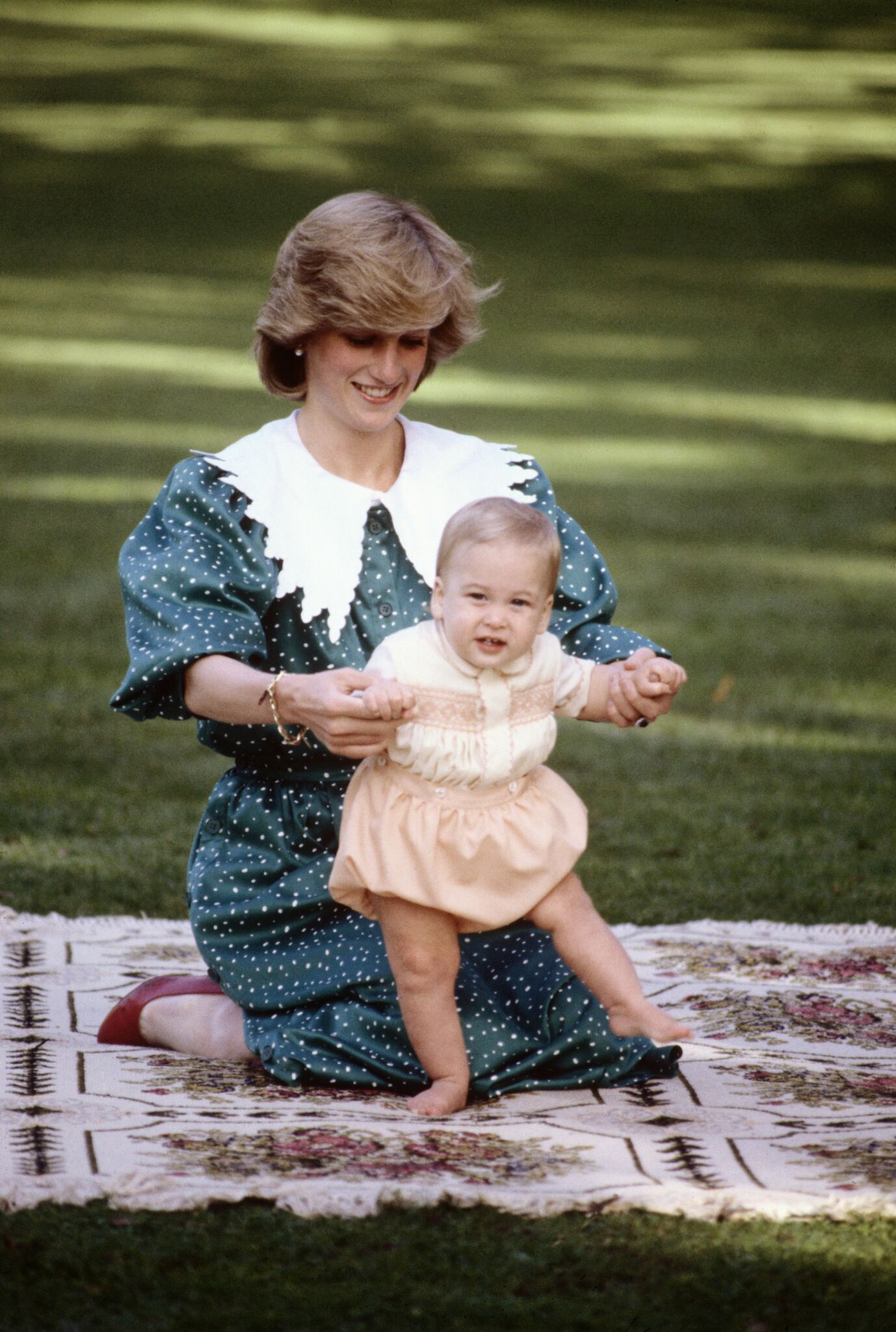 Diana Princess of Wales with Prince William on the lawn of Government House | Getty Images
It also reminded fans of a photocall that Princess Diana on the lawn of Government House with Prince William. Diana dotingly looked down at her baby while enjoying the outdoors.
Similarly, Kate sat on the grass surrounded by family and friends during a day at the Maserati Royal Charity Polo Trophy at Beaufort Polo Club. She happily smiled and interacted with Prince George and Princess Charlotte.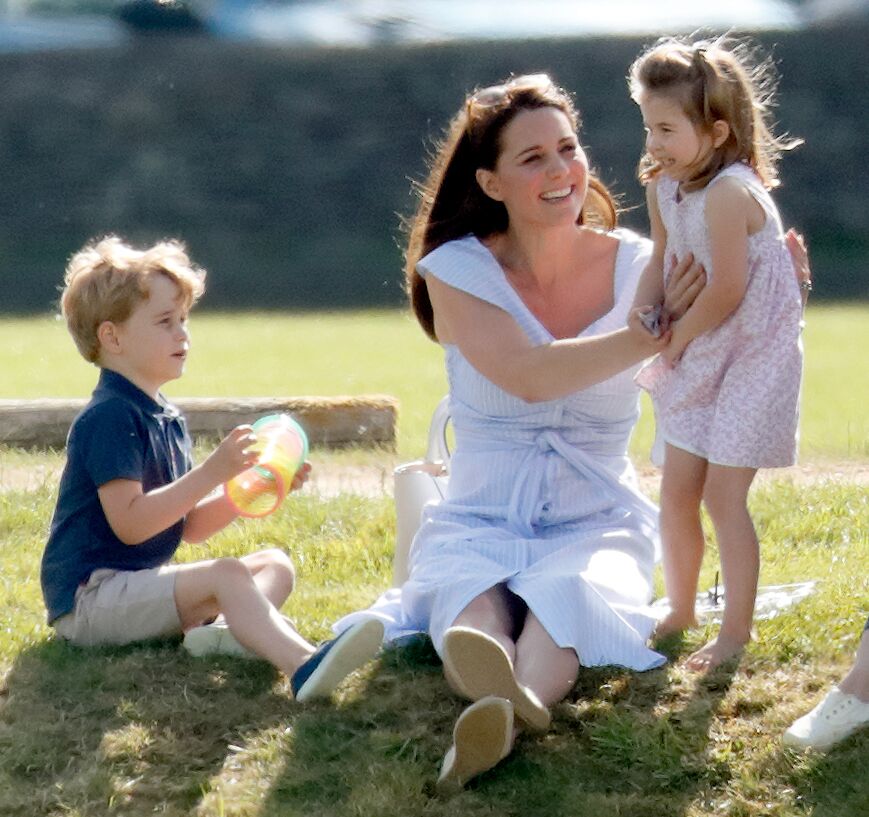 Prince George, Kate Middleton and Princess Charlotte at the Maserati Royal Charity Polo Trophy | Getty Images
The Duchess like her late mother-in-law clearly aims to keep her children grounded and give them the most normal upbringing in the midst of the attention they get for their titles.
Please fill in your e-mail so we can share with you our top stories!