Princess Charlotte's Stuck out Tongue during King's Cup Reportedly Aimed at Grandfather Michael Middleton
Princess Charlotte is no stranger to the spotlight. She recently stole the show at her parents' charity sailing race with one super cute gesture.
Earlier this month, The Duke and Duchess of Cambridge, accompanied by their children, attended the King's Cup Regatta in Cowes on the Isle of Wight. The Regatta is a tournament that the young royals inaugurated this year to raise money and awareness for eight of the charities they patronize.
During the event, their daughter Princess Charlotte stole the show with an extremely adorable moment. In a carefree moment, the little royal made a very cute face.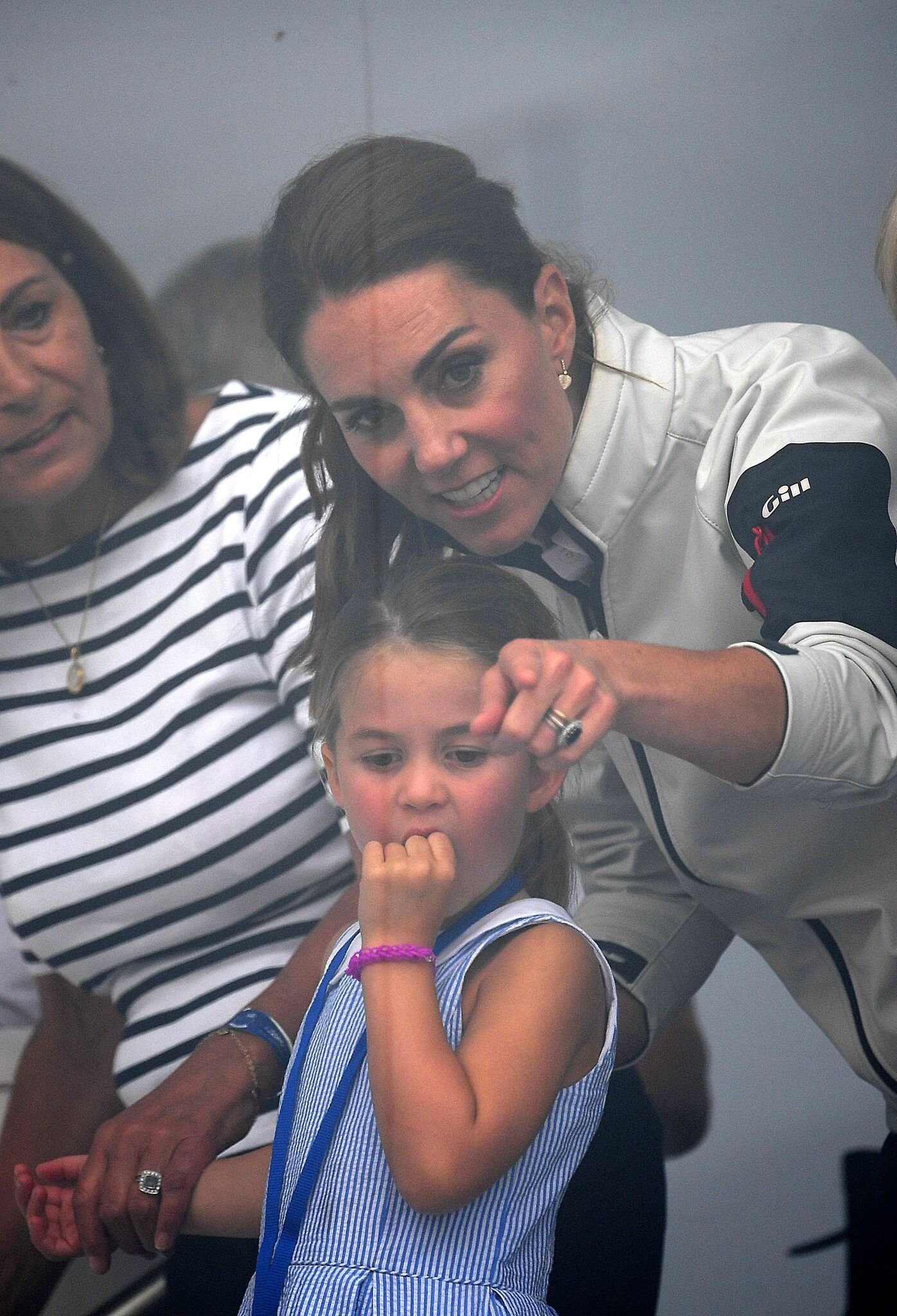 The cute princess, 4, stood with her mother Kate Middleton. Her mother pointed out a group of the family's friends included Kate's father. 
Kate started laughing before walking Charlotte away.
The little girl had a cheeky reaction. Instead of waving to her grandpa, Charlotte playfully stuck out her tongue at the crowd below her.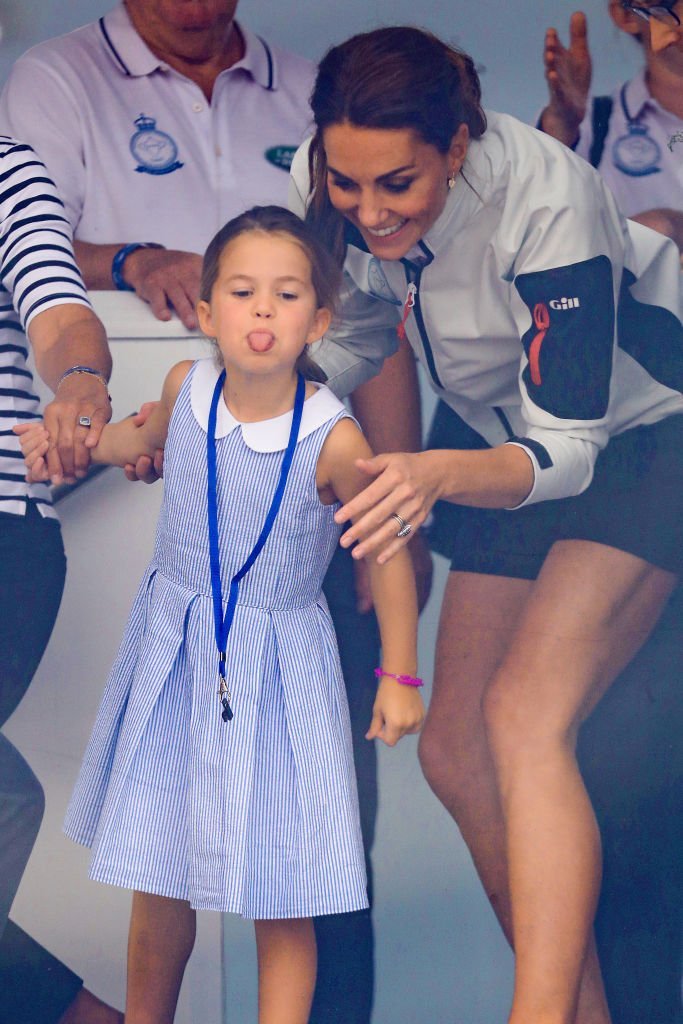 However, it wasn't aimed at the entire crowd just at her grandpa Mike Middleton. Kate could not contain her reaction when she saw Charlotte's reaction.
Kate looked at her dad and started laughing before walking Charlotte away from the window. Kate's parents, Mike and Carole Middleton, attended the August 8 sailing race.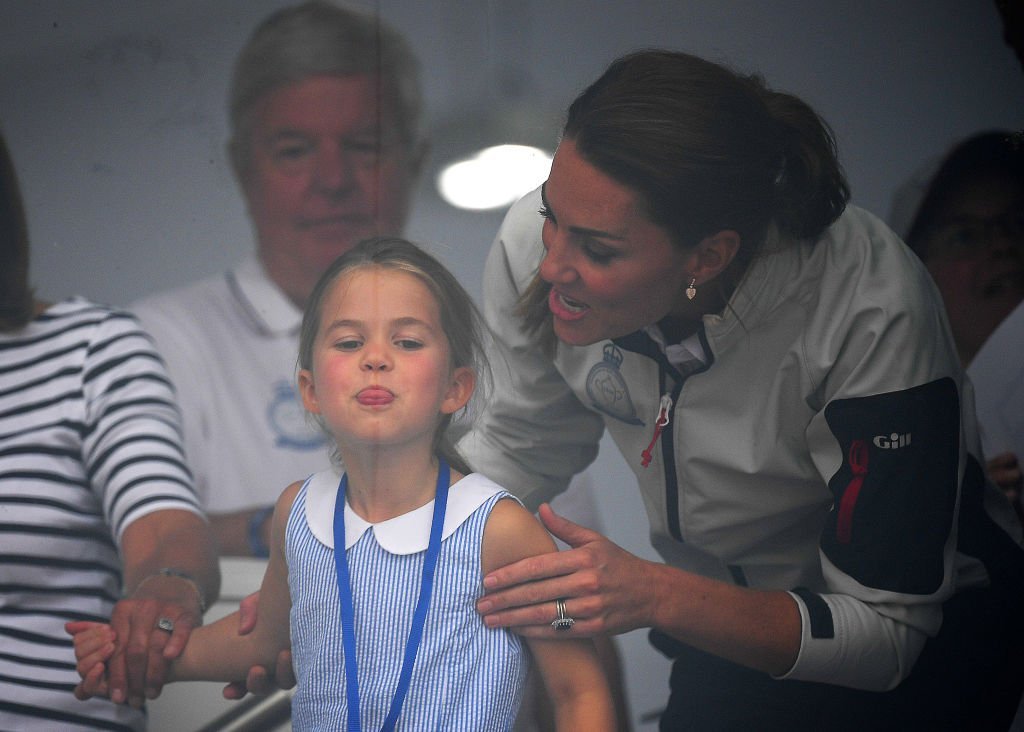 Kate and Prince William competed against each other during the event. Charlotte and her big brother Prince George watched the race from a nearby boat with their grandparents.
It isn't the first time that Princess Charlotte made the adorable gesture. She stuck her tongue out at her uncle Prince Harry's May 2018 wedding to Meghan Markle.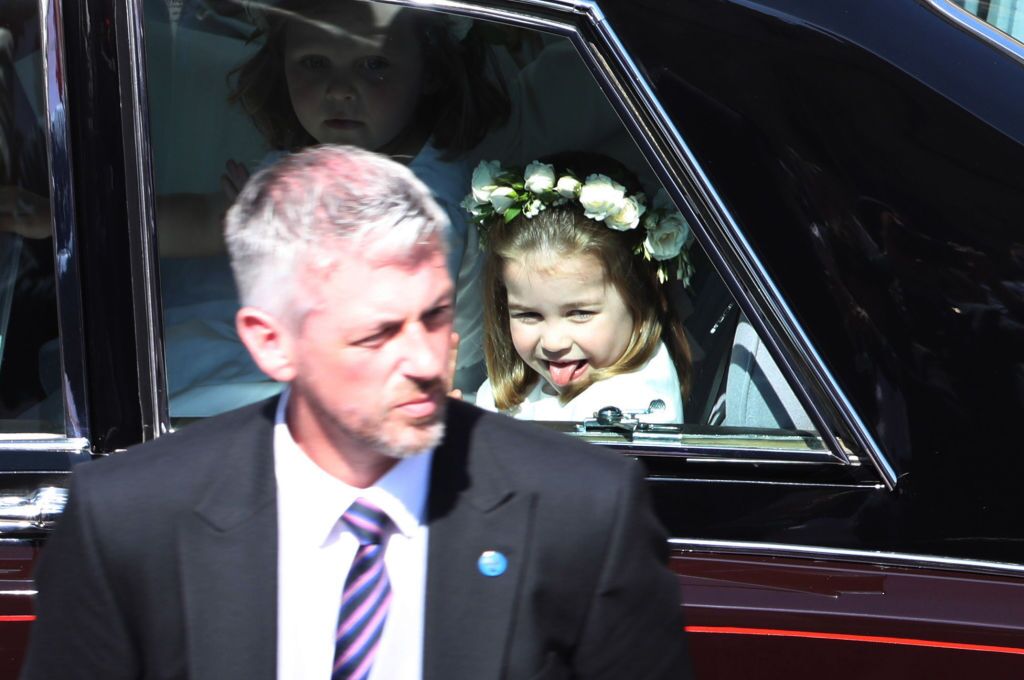 The little princess was arriving in a car at St. George's Chapel in Windsor Castle. The crowd could not get over how adorable the move was.
As a hands-on mother, Kate is already to correct the cheeky princess and keep her children on their best behavior. She even caught the little girl when she slipt on the Buckingham Palace balcony during 2018 Trooping the Colour flypast.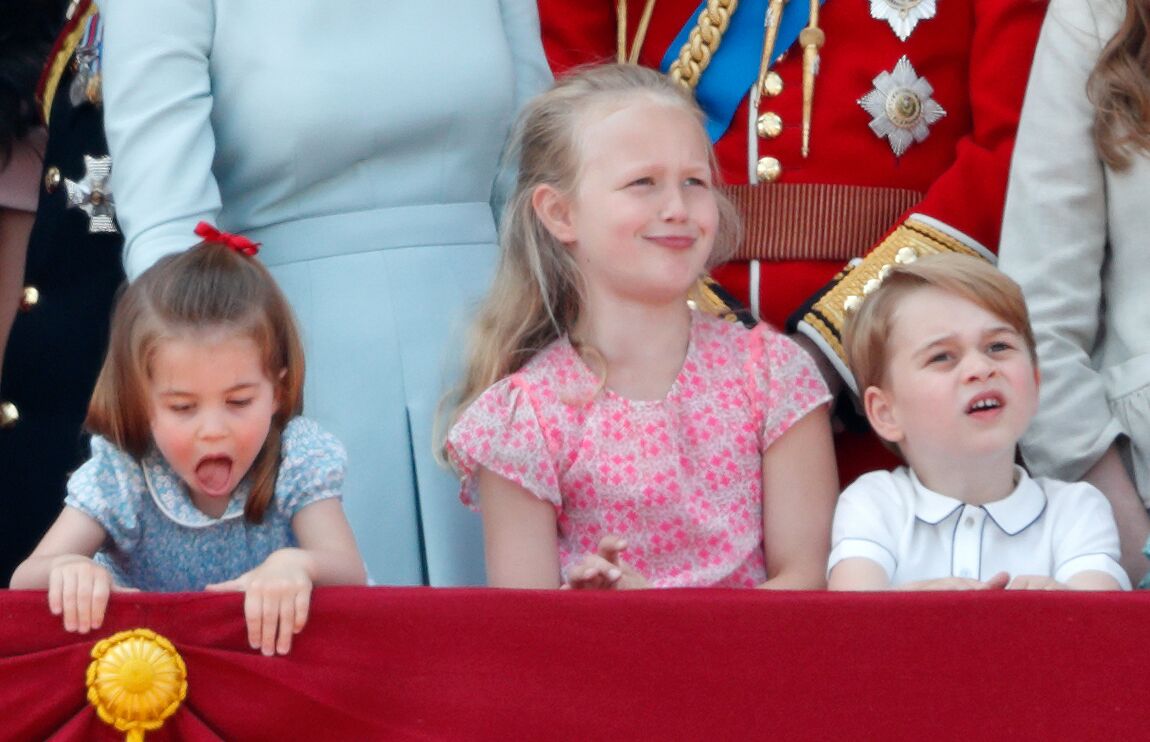 Kate bent down to chat with a visibly-shaken Charlotte. She then picked up her daughter and cuddled the princess. Little Charlotte has become known for her vivacious personality.