'Full House's John Stamos Wears Elvis Presley Outfit as He Drives Car in New Video
"Fuller House" star, John Stamos shares a hilarious video dressed like Elvis Presley.
John Stamos is showing off a special purchase once owned by his idol, Elvis Presley. Sharing a video sponsored by Universal City Nissan, he captions the video:
"#ElvisDriveTimeSpecial sponsored by Universal City Nissan. @ucnissanCheck out those glasses. They belonged to Elvis Himselvis! #TCB in my Murano."
Dressed like the "King" himself, Stamos takes a drive in a white high-collared and beaded jumpsuit. The giddy actor can't contain himself, as he smiles from ear-to-ear, pointing as his gold sunglasses.
In his caption, he notes that Presley himself wore the sunglasses. The hilarious video has fans joining in to appreciate the legend, that is Presley.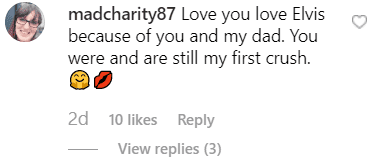 Known as television's hottest uncle for his role as Uncle Jesse Katsopolison the 1990's hit show, "Full House," fans also pointed out how attractive Stamos looks, as Elvis.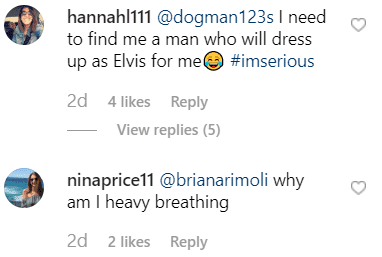 The connection between Stamos and Presley might seem odd to some but his fascination with the legend has always been in plain sight.
On "Full House," Stomas did several Presley impersonations. His character also made several references about his adoration for Presley.
One episode shows Stamos taking the stage in a white jumpsuit, similar to the one he recently wore. For a "Full House" television special, he rocks his mic and swings his hips just like "The King," himself.
Talking to Billboard about visiting Graceland he says:
"I think the first time I saw him, the word 'supernova' came into my head. I was just immediately in awe. He had it all. Nobody's had it all. People have good voices, or they're good looking, or their charismatic, or they're good people, but it's the combination."
Presley has another fan in the family. Stamos' one-year-old son, Billy Stamos. He wore a Presely inspired outfit to his first birthday. Stamos captioned the moment:
"One year ago tonight, our little King was born."
Despite Stamos admiring Presley's musical abilities, he admits to US Weekly that he doesn't enjoy singing:
"I've been in many musicals on stage and TV, but I don't actually like to sing."
This revelation could explain why Stamos chose not to sing in the video. With music playing in the background and looking like he is going to belt something out, Stamos has one fan wanting more.

Stamos might not be eager to give a vocal performance as part of his Elvis impersonations. However, he has given his voice to the Graceland tour of Presley's Family home. 
His voice is used to narrate information about Graceland, on the tour's iPad.