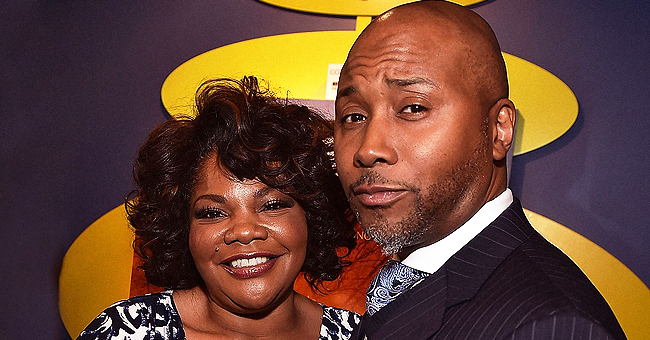 Getty Images
A Glimpse into Mo'Nique and Her Husband of 13 Years Sidney Hicks' Open Marriage

Mo'Nique and Sidney Hicks unconventional relationship had tongues wagging for a long time. It is not as shady, and sordid as many thinks, but a testament of friendship and mutual understanding.
In 2006, the same year, Mo'Nique and Sidney Hicks got hitched, she told the world in an interview with Essence that she was in an "open relationship," with the actor.
Since the concept means that partners can see other people, and have a sexual relationship with them, many of the actress's fans were shocked that she would enter into a relationship on those terms.
Interestingly, Mo'Nique revealed during the first episode of her podcast with her husband, "Mo'Nique and Sidney's Open Relationship," back in 2016, that it was all her idea. She made it clear that she was not a victim, but a strong woman, making decisions for herself.
The Golden Globe winner said people were like:
"Oh, we hope Mo'Nique's not gonna let him use her like that."
She continued:
"… because society looks at me, and they see a woman that looks like she couldn't possibly have a man that looks like that, without having something else involved."
It turned out that the only thing involved was the love Mo'Nique and Hicks felt, and while he might not have suggested the open relationship, the actor took advantage of it by leveling the playing field, that is, see other women.
Despite the public outrage, the arrangement worked for the couple. Hicks, in an interview, chalked it down to acceptance and honesty. He said:
"We both got into it knowing that we both wanted to be with someone who's going to allow you to be who you are."
He added:
"I think one of the most romantic things you can do, as a couple is to be honest with each other, and we are."
Things between the two have evolved, and in an interview with Andy Cohen, Mo'Nique explained that it goes beyond the sexual aspect to being completely free with Hicks without secrets.
The Academy Award-winning actress made the offer for an open relationship when she wanted to continue seeing other men. Hick's who has been her best friend since they met in their sophomore year in high school, had no problems with it.
The two have twin sons, Jonathan, and David, whom they welcomed in 2005, before getting married in 2006. Before her current relationship, the actress married twice, and her producer husband had relationships that didn't work out. They both have children from those past relationships and a well-blended family.
Mo'Nique and Hicks are 13 years strong. While the public may not understand the dynamics of their relationship, it's enough that they understand and respect each other's wishes and desires.
Please fill in your e-mail so we can share with you our top stories!