Here's the Meaning of the First Tattoo Michael J. Fox Got at Age 57
Michael J. Fox, better known for playing the role of Marty McFly in the "Back to the Future" trilogy, got his first tattoo at age 57 and the ink design has a meaningful story behind it.
Michael J. Fox has been an active part of the entertainment industry for over four decades.
He's considered an icon of sci-fi movies thanks to his role in "Back to the Future" and has earned five Primetime Emmy and four Golden Globe awards for his work in the big and small screen.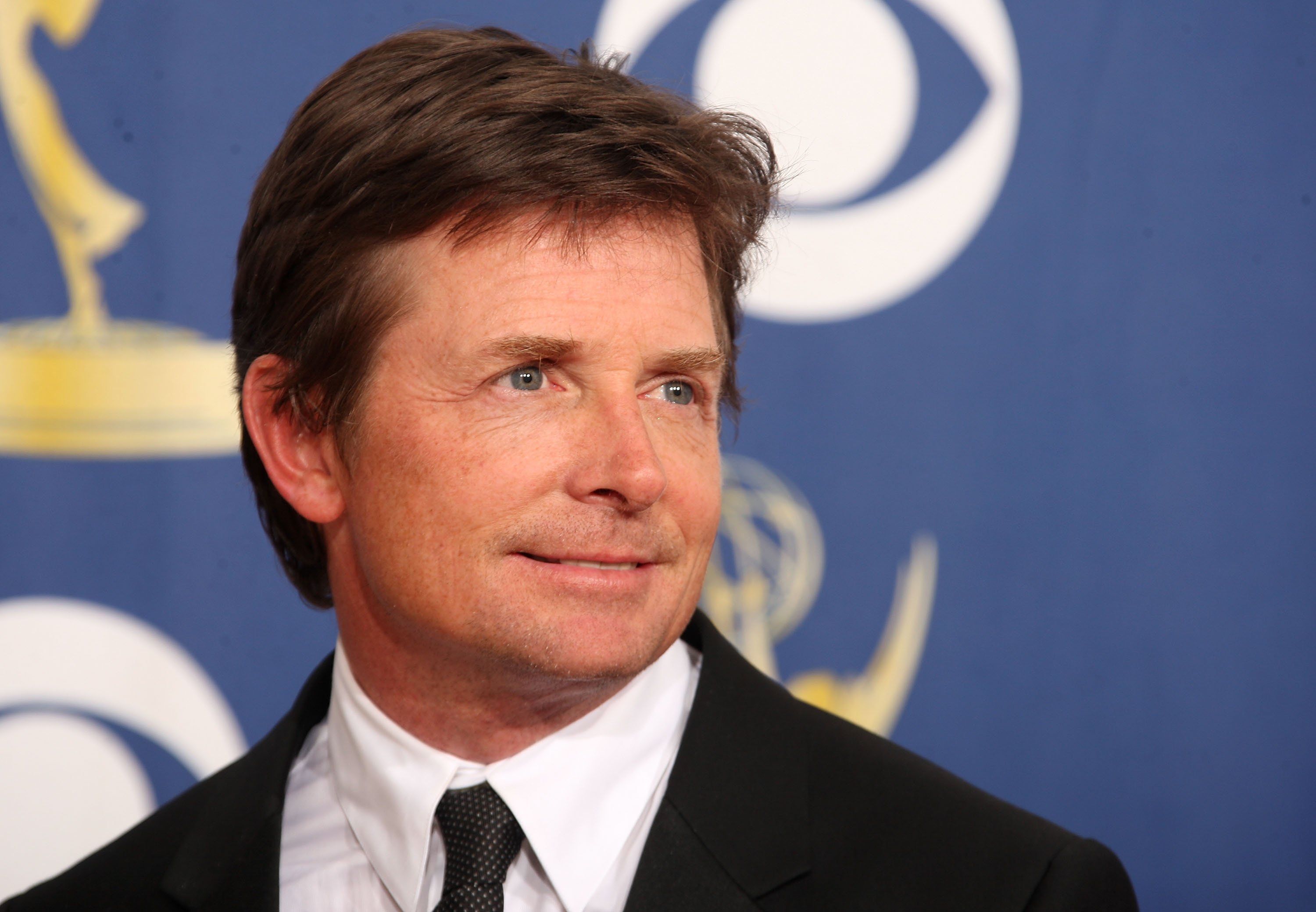 Now 58—his birthday was on June— Fox can say he has a wide arrange of life experiences that many people would envy, but it wasn't until January 2019 that he dared to do something most people do in their twenties: get a tattoo.
Here's what he explained about the experience.
THE STORY BEHIND THE DESIGN
Fox got his tattoo on January 9 at Bang Bang NYC, one of the leading tattoo parlors in Manhattan often visited by A-listers such as Justin Bieber, Demi Lovato, and Rihanna.
The black ink design—a sea turtle going through five hoops—was created by fine-line artist Mr. K in consultation with Michael about one month and a half before the day he got the tattoo.
Bang, the owner of the parlor, explained to Inked Magazine what Fox told him about the motivation behind the design:
"He was telling me that there was a transformation for him with his career decisions when he was swimming in Saint John. He spotted this turtle with a chunk missing from its fin and a scar on his face. And that turtle let him swim with him for about a half an hour.

He made a transcending decision right after that. So that turtle was pretty significant to him."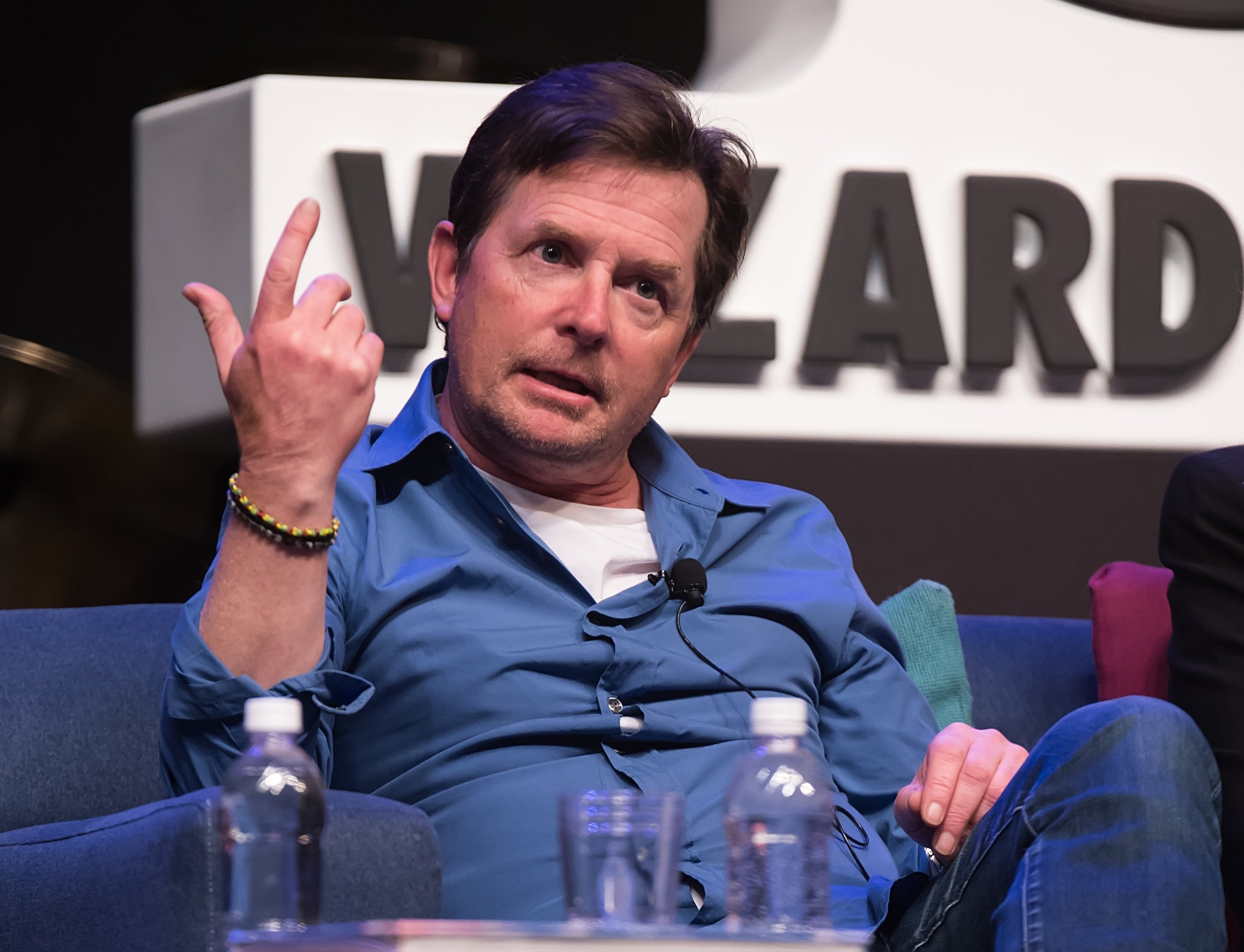 ON MICHAEL'S OWN WORDS
In an interview with Fortune, Michael delved a bit more into the story.
He explained that the encounter with the turtle took place in New Year's 1999 going into 2000 and that the transcending decision he did was to start the Michael J. Fox Foundation for Parkinson's Research, a disease which has affected him since he was 29.
Fox also said that the five hoops represent the five decades he's been alive, adding that the turtle also represents "the idea of emerging and coming into something new all the time."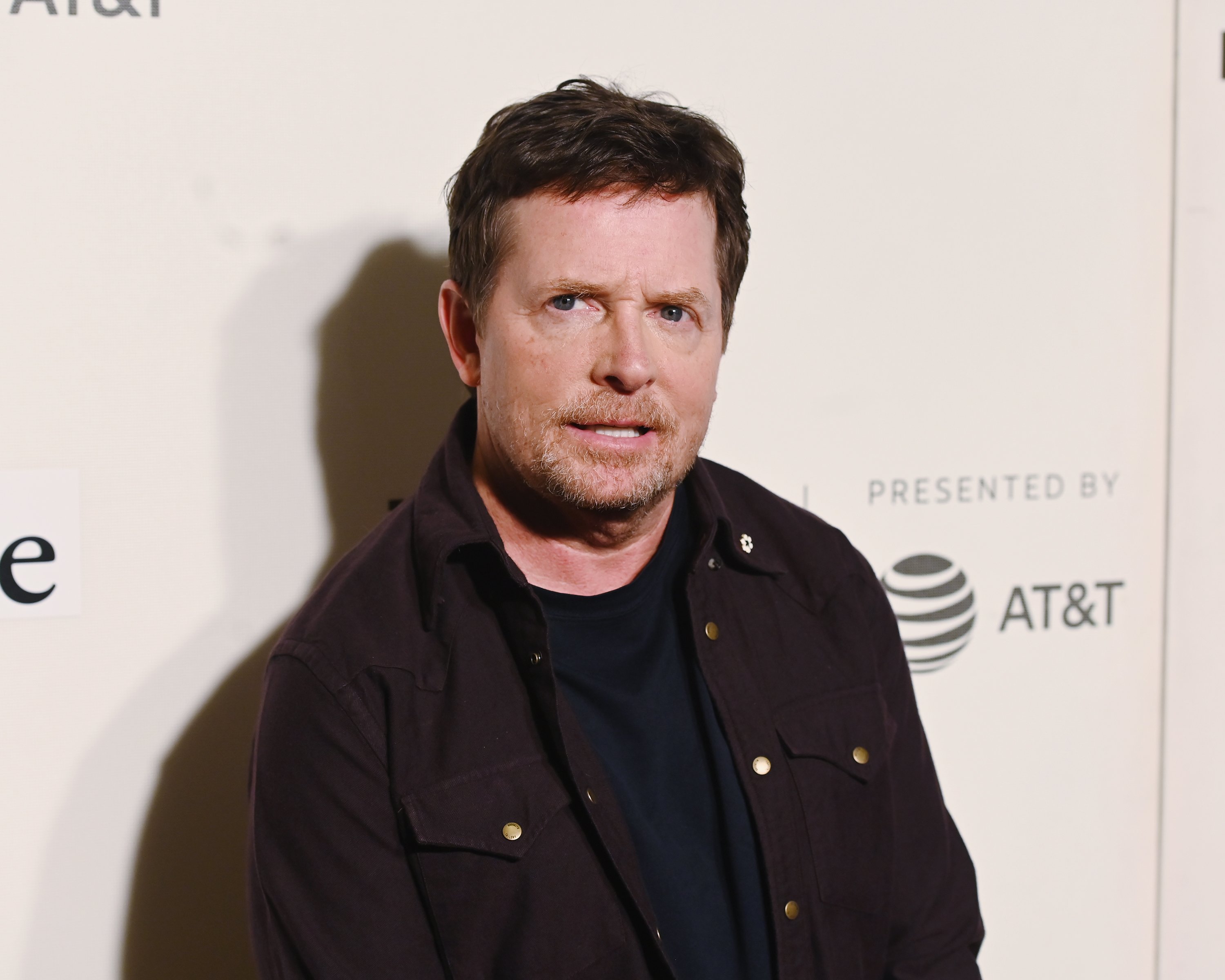 LIVING WITH PARKINSON'S
Michael J. Fox was first diagnosed with Parkinson's disease in 1991, but he waited another seven years to share the news with the public.
At the time, he had a recurring role as Mike Flaherty on ABC's "Spin City" but had to announce his momentary retirement from acting as the symptoms worsened.
"If I accept it, and I recognize it, and I look at it, and I'm honest with it, and I say, 'This is what it is'…I can keep track of it," Fox said of his way of dealing with the disease. And continued:
"If I don't recognize it, and I don't accept it, it's just this amorphous blob of goo that seeps into every cranny of my life and confuses things."
Although Michael has dealt with Parkinson's for most of his life, he prides himself on being able to walk and talk, which allows him to be on the spotlight still championing for his cause.
However, he admits there have been some setbacks and although Parkinson's "doesn't reach every part of my life," it certainly affects "the way I move, the way I walk…I've lost a certain amount of spontaneity. There are losses."
THE MICHAEL J. FOX FOUNDATION
To this day, the Michael J. Fox Foundation has invested around $900 million to research Parkinson's disease, almost matching the U.S. government's expenses destined to the same cause.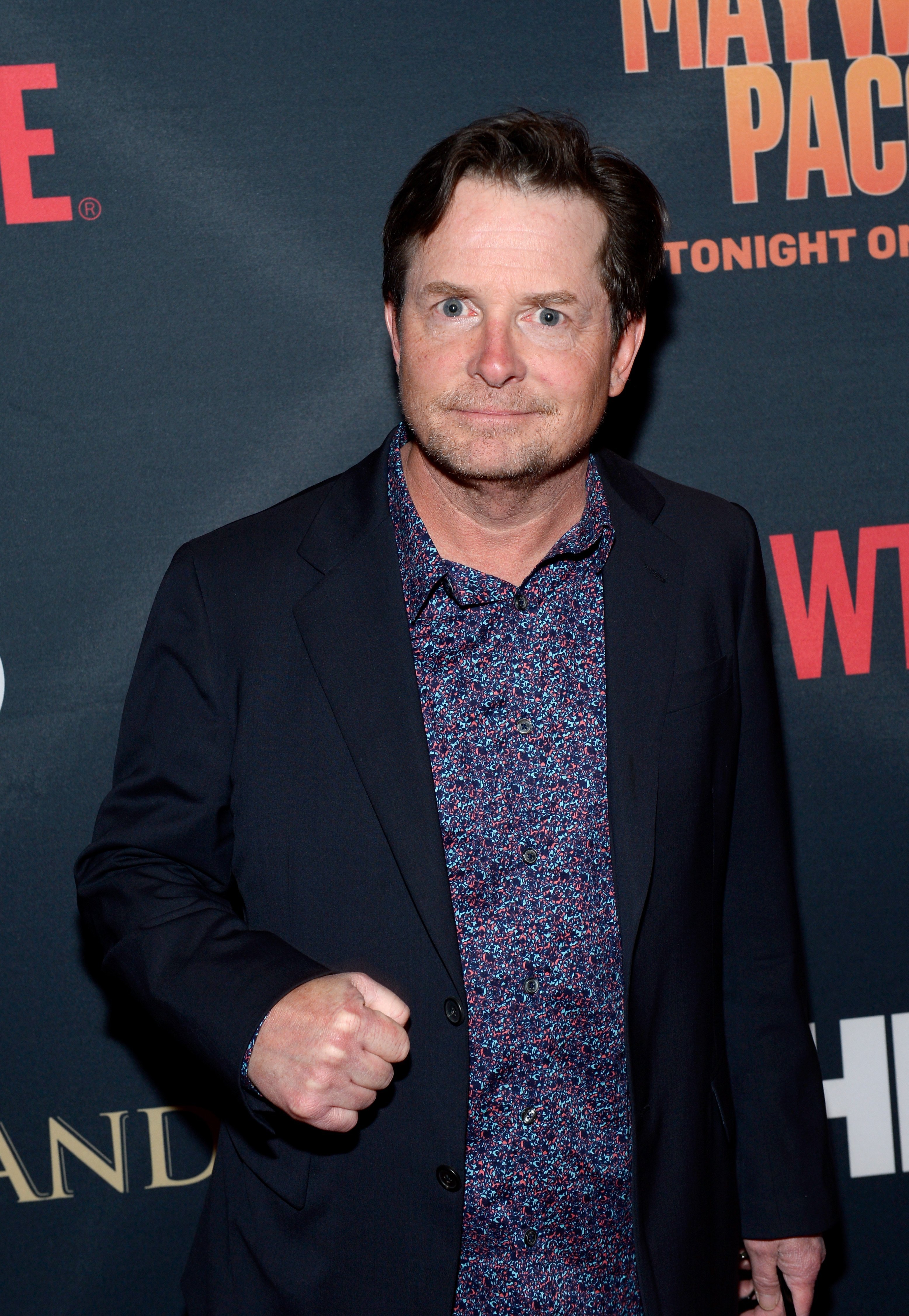 The New York Times called the foundation "the most credible voice on Parkinson's research in the world," and according to their website, the foundation's goal is to put themselves out of business by finding the cure for Parkinson's.
One of the foundation's innovations has been working directly with patients and their families by evaluating risk, opportunities, and challenges through a patient-focused lens.
"Parkinson's patients, we're the experts on what we have," Fox explained. "We have a responsibility as patients—if we expect these people to do what we need them to do, they need to be fully informed on our experience, what works with us, what we respond to, what can contribute."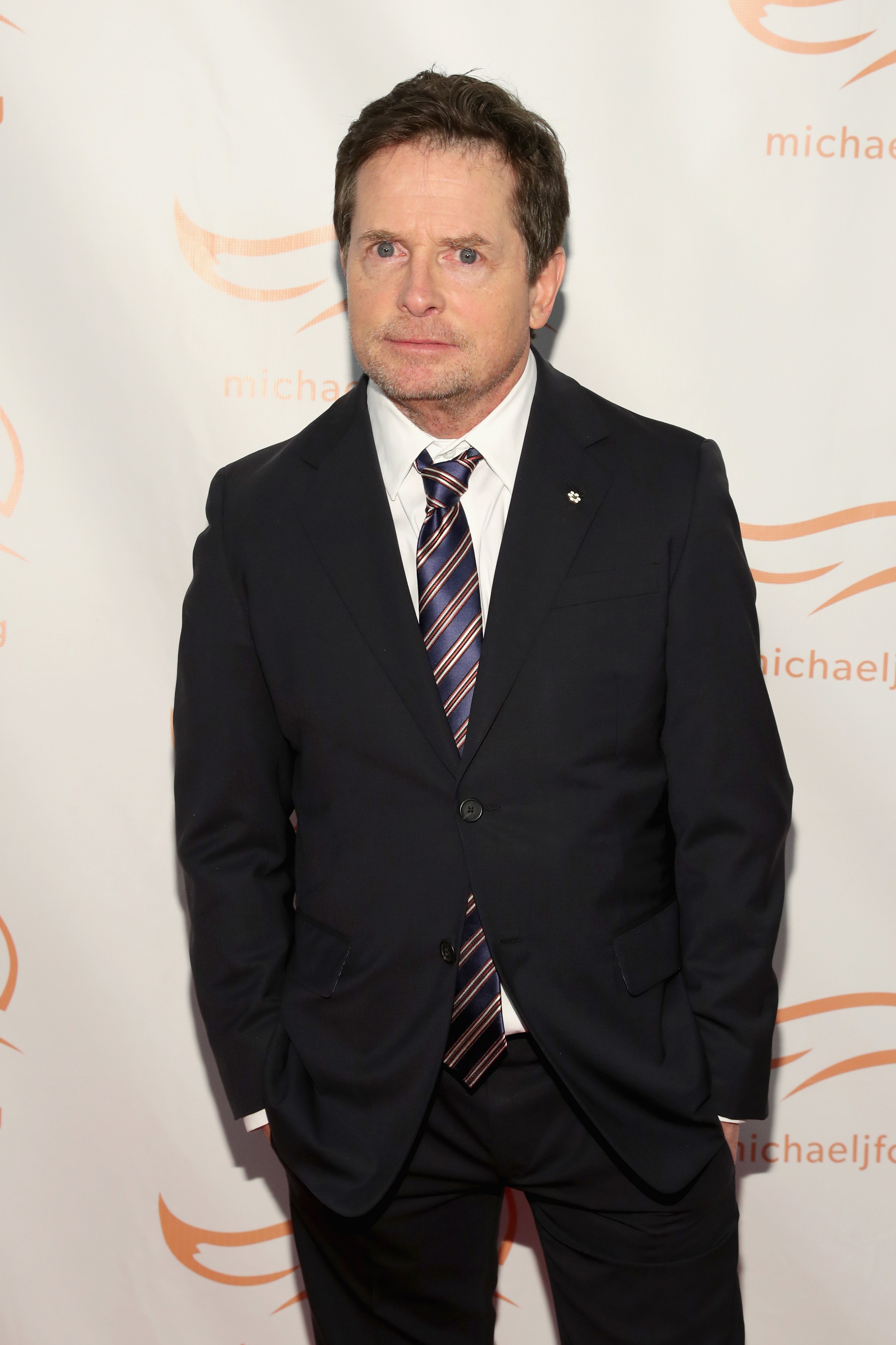 One of the key initiatives they developed is the Fox Insight, an online Parkinson's clinical study that has gathered data and even genetic testing from more than 30,000 people by completing a series of surveys on their medical and family history and daily life with the disease.
Fox, who hoped to find a cure in the first ten years of the foundation, recently told the New York Times that after 20 years and no results, he still has hope.
"Treatments can make a huge difference in people's lives," he said. "Now, if we can prophylactically keep Parkinson's symptoms from developing in a person, is that a cure? No. Would I take it? Yes."