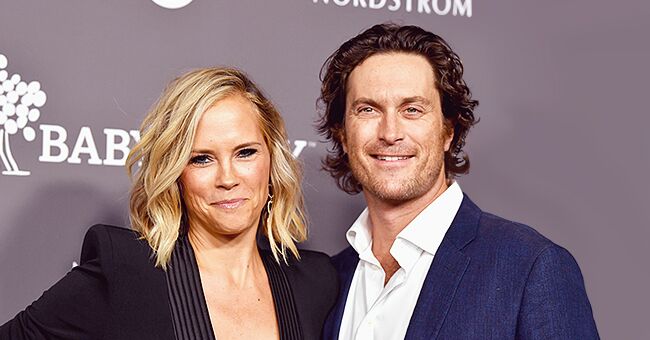 Getty Images
Oliver Hudson Shares Tribute to His Look-Alike Son on His 12th Birthday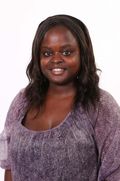 Oliver Hudson pens a sweet birthday message to his eldest son, Wilder Brooks Hudson.
Oliver Hudson is the son of Goldie Hawn and Bill Hudson. Starring in "Splitting Up," "Scream Queen," "Walk of Shame" and "Nashville," he is just as famous of an actor like his sister, Kate Hudson.
In 2006 he married actress, Erinn Bartlett. The couple have three children; Wilder Brooks Hudson, Rio Hudson, and Bodhi Hawn Hudson.
Recently, Hudson celebrated his son's twelfth birthday. The father of three shared touching anecdote about Wilder saying:
"My boy is 12 today.. my first born.. What a special human he is and how lucky I am that he chose me to be his Dad.. And he's so badass on his mountain bike that it brings up anger that I have to suppress while trying to keep up with him as he's flies 15 feet in the air and then says "why are you so slow and scared Dad?" and then I say "Don't you EVER talk to a pro like that!! EVER!!!!" and then he says "Whatever dad.. Lemme know when you take off your training wheels.." And then he rides off and I watch his silhouette rise and fall in the dipping sun and I smile.. my baby, my first.. my man Wilder.."
Hudson and Wilder pose together, it what appears to be a bonding moment between father and son, enjoying some outdoor activity. Hudson's post describes an adventurous and fearless young boy that clearly lives up to his unique name, Wilder.
Let's just hope that his adventures as a teenager won't have Wilder ending up in a police station like his father.
Hudson once shared a funny story from his childhood sharing that he was once taken to the police for vandalism. His step-father, Kurt Russell gave him the unique punishment of making him destroy his own car.
Hudson's post had some famous faces sending birthday messages to Wilder.

Celebrities send birthday messages to Wilder Hudson | Source: instagram.com/theoliverhudson

Celebrities send birthday messages to Wilder Hudson | Source: instagram.com/theoliverhudson

Celebrities send birthday messages to Wilder Hudson | Source: instagram.com/theoliverhudson
The sweet message to his son captures the close bond he has with his firstborn child. It is the kind of relationship Hudson shares with his own mother Goldie Hawn.
In an interview with PEOPLE, Hawn describes almost losing Hudson from birth complications, when he was one-day-old. She admits that the experience has always given them a special bond. Hawn recalls the moment saying:
"I stood up and I just connected to the universe. I put my hand on him, and I asked God, I said, 'Come through me, use me to heal my son…I don't think there's any question that prayer can work. I'm a very spiritual person. I'm not a religious person, although I was raised Jewish and I like my tribe, but that was a beautiful thing. It was phenomenal. I just emptied myself. I don't know how to explain it."
Calling her son "a gift," the experience has left a lasting impact on both of them.
Every milestone in a child's life can have a parent feeling a little nostalgic, in his post about his son, Hudson shows that he is raising a fearless and determined individual, just like him.
Happy birthday, Wilder.
Please fill in your e-mail so we can share with you our top stories!