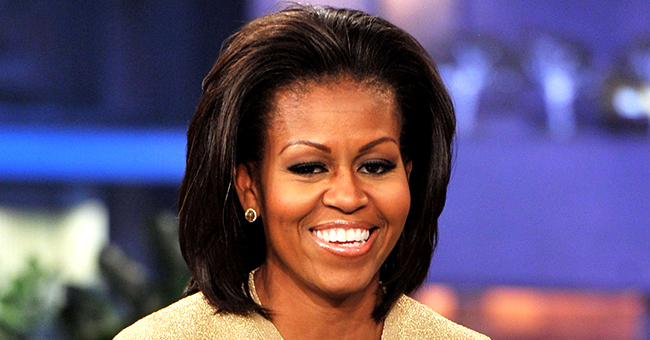 Getty Images
Michelle Obama Shares Adorable Photos of Bo and Sunny, Wishes Them a Happy National Dog Day
Michelle Obama wished their family dogs Bo and Sunny a "Happy #NationalDogDay" on Monday, proving just how loved their "balls of fur" are in their family.
Sharing a bit more about what Bo and Sunny usually do, Michelle revealed that they're often cuddled up on a couch or rolling around in their backyard. Regardless of what they do, though, the two balls of fur are loved by their humans.
"Whether they're cuddling up with me on the couch or rolling around in the backyard, I love these two balls of fur. Happy #NationalDogDay to Bo and Sunny!"
Welcoming Bo and Sunny
Sunny and Bo are Portuguese Water Dogs owned by the Obama family, and these lucky dogs were with them throughout their stay in the White House.
Bo was given to the Obamas in 2008, as a gift for former President Obama's election. Meanwhile, they welcomed Sunny in August 2013.
The Portuguese Water Dog breed has hypoallergenic fur, and the family particularly chose this breed to avoid triggering Malia Obama's allergies.
Living In The White House
Through the years, Barack and Michelle had Bo and Sunny as their companions, and so did their daughters, Malia, and Sasha. Up until today, the two adorable "balls of fur" bring joy to the family and are included in their everyday activities.
In fact, the same way Malia and Sasha Obama had the White House as their home, Bo and Sunny also roamed the vast halls of the White House, calling it their home.
Life After The White House
That is why after eight years of living there, Bo and Sunny had to get used to an entirely different set up the same way the rest of the Obama family did.
Now, while Sasha and Malia are away from home for college, it is Bo and Sunny that keep Barack and Michelle company in their empty nest.
Please fill in your e-mail so we can share with you our top stories!