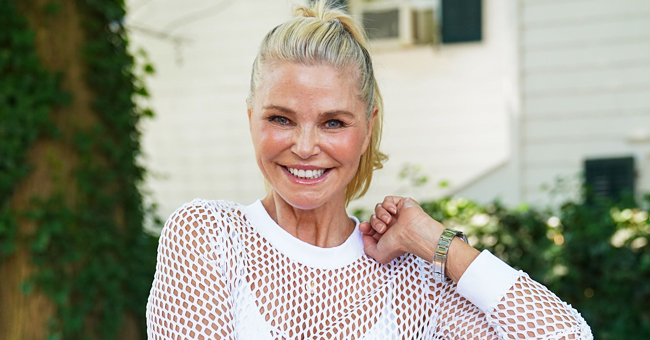 Getty Images
Christie Brinkley Has Tied the Knot 4 Times - Meet All of Her Former Husbands

In a span of 23 years, Christie Brinkley who has appeared on over 500 magazine covers tied the knot with four men.
The legendary model had been wife to French artist Jean-Francois Allaux, musician Billy Joel, real estate developer Richard Taubman, and architect Peter Halsey Cook.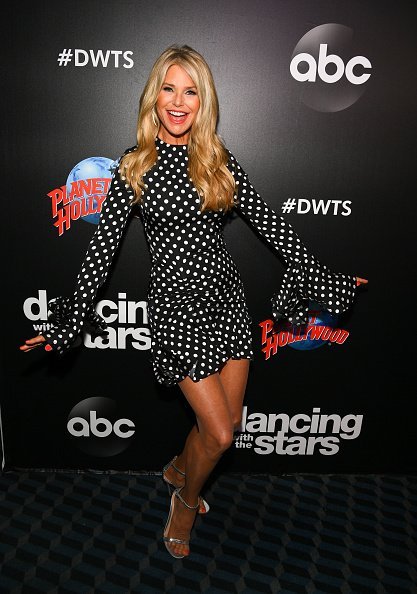 Christie Brinkley at Planet Hollywood Times Square on August 21, 2019 in New York City | Photo: Getty Images
Brinkley married Allaux in 1973, but their marriage ended in 1981. Four years later, she exchanged marriage vows with Joel, whom she met in 1983 on the Island of St. Barts in the Caribbean.
Brinkley and Joel held their wedding ceremony on March 23, 1985, on a yacht on the Hudson River. It was the second marriage for both. In December 1985, they welcomed their only child, Alexa Ray Joel. Their marriage ended in August 1994.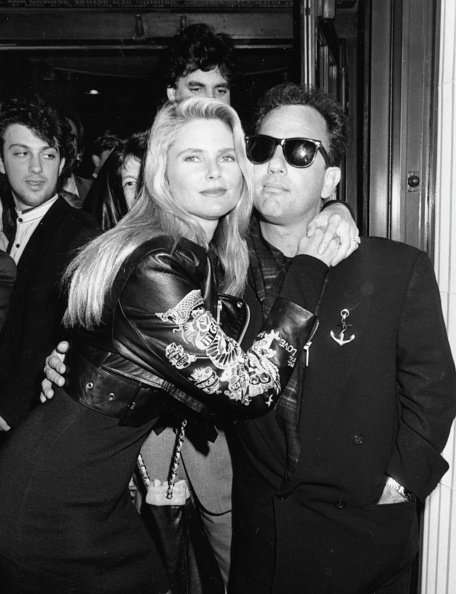 Christie Brinkley and Billy Joel at a nightclub in London on October 25, 1989 | Photo: Getty Images
TWO MORE MARRIAGES
Brinkley gave another shot at love, with Taubman. She tied the knot with him in December 1994 in Telluride, Colorado. She was 40 years old and he was 46 at the time of their marriage.
On June 2, 1995, the couple welcomed their son, Jack Paris Brinkley Taubman. Unfortunately, their marriage ended in that same year. A year later, on September 21, 1996, Brinkley married Cook at a ranch in Bridgehampton, New York. Brinkley, who was 42 at the time, was older than Cook by 5 years. Her ex-husband Joel was among their wedding guests.
Brinkley's marriage to Cook lasted 12 years. They divorced in 2008. It was Brinkley's longest marriage. The former couple share daughter Sailor Lee Brinkley Cook, who began modeling at 15.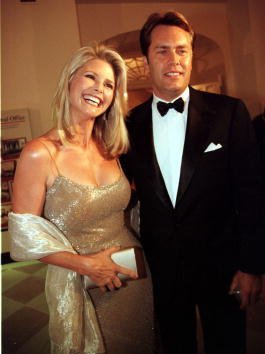 Christie Brinkley and Peter Cook at the White House on September 17, 2000 in Washington, D.C. | Photo: Getty Images
SAILING THROUGH THE OCEAN OF MODELLING
Sailor recently posed completely nude as she hit back at her critics. On Instagram, the budding model shared one of her nude photos from a photo shoot for Sports Illustrated Swimsuit. Immediately after the issue was out, many critics claimed that she was objectifying herself by posing nude.
For the magazine's "In Her Own Words" feature, Cook and several other models were photographed with some empowering words and phrases, such as "Trust yourself," "Live for you," and "Abuse is never okay" written on their bodies.
In the caption of her nude photo on Instagram, Sailor wrote, "To know that we are in a world where if a woman chooses to embrace her body, strip nude and pose powerfully she is being told she is objectifying herself makes me not only uncomfortable but makes me really feel the need to say what I am about to say."
Please fill in your e-mail so we can share with you our top stories!