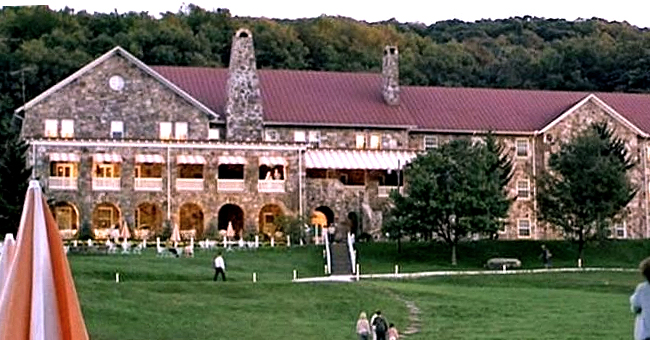 twitter.com/ELLEDECOR
The 'Dirty Dancing' Resort Is Real and Anyone Can Stay There

The "Dirty Dancing" resort is real. Years after the hit dance movie got filmed, it got discovered that the resort exits, and its open to the public.
There's good news for "Dirty Dancing" fans; the resort where the famous dance movie got filmed exists, but it has a different name, and it's in a separate location.
IT'S CALLED MOUNTAIN LAKE LODGE
In the movie, the resort was known as "Kellerman's Lodge," and located in upstate New York. In real life, it is called, Mountain Lake Lodge, and sits within the Appalachian mountains in SouthWest Virginia. It sports 20th-century architecture, and it lies within beautiful natural scenery.
The lake has since dried up and in order to detach the resort from being overly asssociated with "Dirty Dancing," the management neglected it and let it happen. However, for the past five years, the resort has been undergoing renovations set to embrace its history with the film, and so far, the decision has paid off.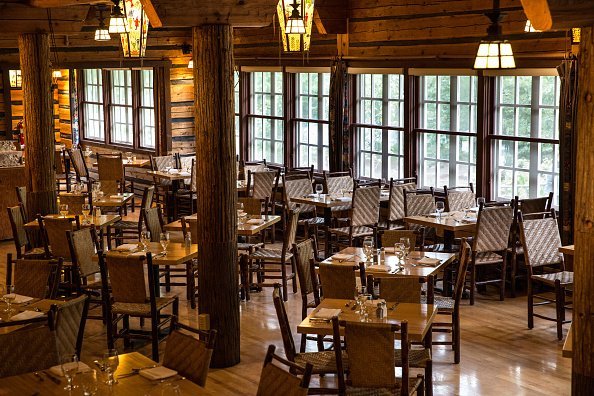 Photo of a Dining room | Image: Getty Images
EVERYONE IS INVITED
Heidi Stone explained to "Good Morning America," the resort's management decision to incorporate "Dirty Dancing," into its new look. She said:
"So many people come here to see Kellerman's Mountain House as depicted in the movie.It's a great story, and we decided to take the focus away from a lake with no water, to what the customers wanted. That brought us to where we are today."
The resort is open to everyone. Guests can get rooms at an affordable fee of $75 per night, and during their busy season, those who book early get to stay in the cabin where, "Baby," played by Jennifer Grey, stayed.
WHAT INFLUENCED THE LODGE PLOT IN "DIRTY DANCING?"
Also, the resort offers three weekends of themed, "Dirty Dancing," events. It includes movie screening, sock hop, a watermelon toss, group dance lessons, and scavenger toss.
In the summer, the guests get treated to the longest inflatable water slides and get to relive their best moments from the movie.
The idea to use the resort as the setting for "Dirty Dancing" got influenced by the boom in the Jewish owned resorts and lodges in the 20th century. The movie itself tried to limit the reference to the resort's Jewish identity, to appeal to a broader audience.
It turned out the movie didn't need it, as fans fell in love with Patrick Swayze and Grey's characters. In the same way, fans are excited to revisit the place where it all happened and relieve all their favorite moments.
Please fill in your e-mail so we can share with you our top stories!