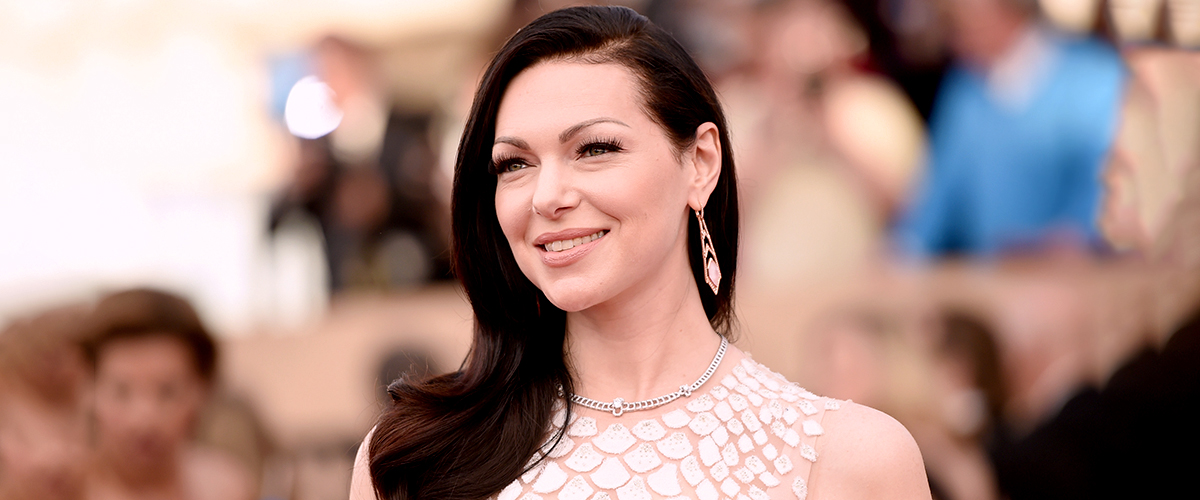 GettyImages
Meet 'That '70s' Show' alum Laura Prepon's Husband and Daughter
In the past years, Laura Prepon managed to overpass her '90s sitcom fame with her role as Alex Vause on Netflix' "Orange Is the New Black." On top of that, she's a working wife and mother, and couldn't be prouder of the life she's leading.
"That '70s Show" alum Laura Prepon was 18 when she landed the role of Donna Pinciotti in the successful FOX sitcom.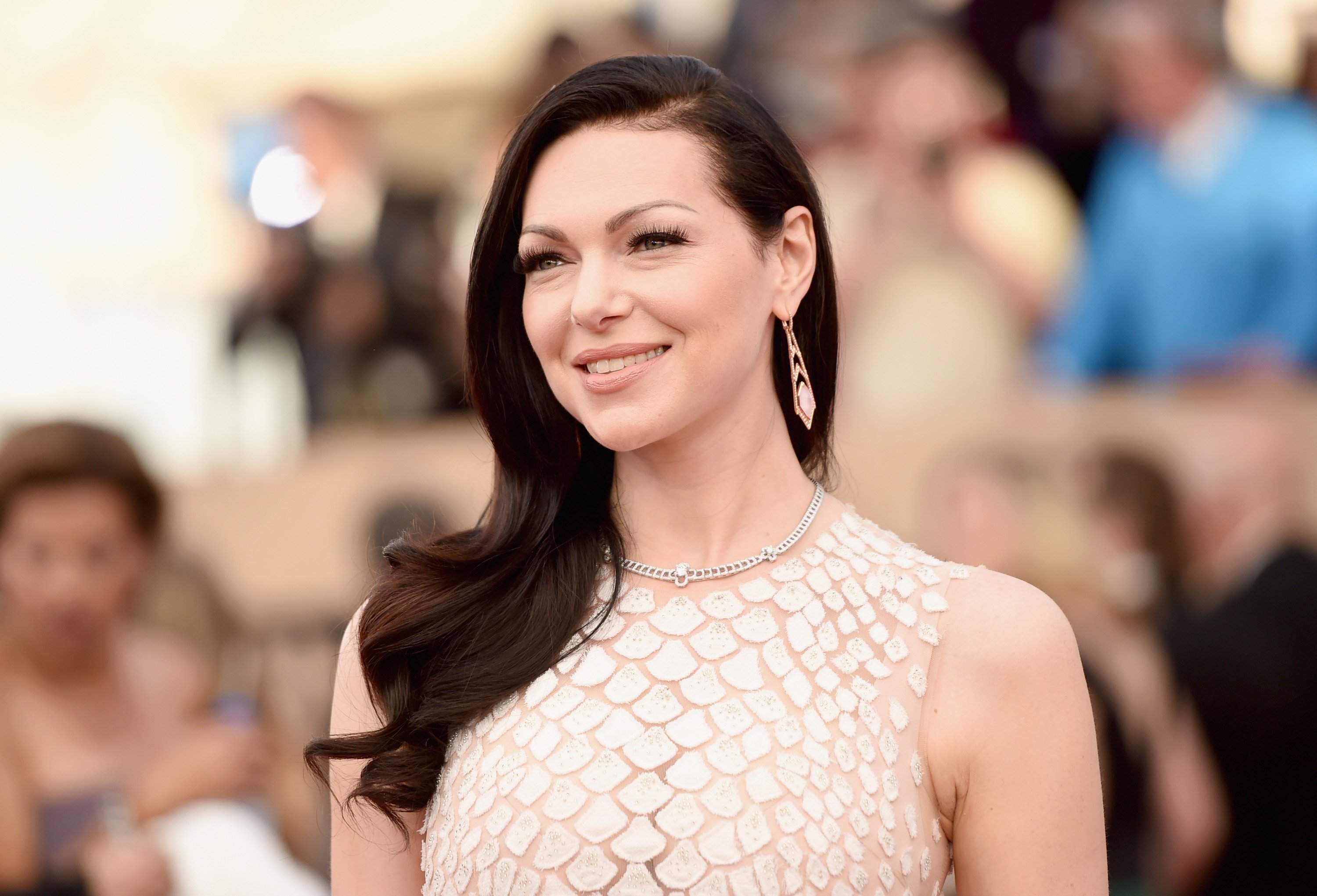 Laura Prepon attends The 22nd Annual Screen Actors Guild Awards at The Shrine Auditorium on January 30, 2016. | Photo: GettyImages
After the show ended in 2006, Prepon went on to take roles in several independent films and series like "October Road," "How I Met Your Mother" and "Are You There, Chelsea?".
She also attended film school and branched out to other areas of the industry like producing and directing, but she never neglected her personal life, as we'll explain below.
ORANGE IS THE NEW BLACK
In 2013, Laura signed on to co-star "Orange Is the New Black" with Taylor Schilling.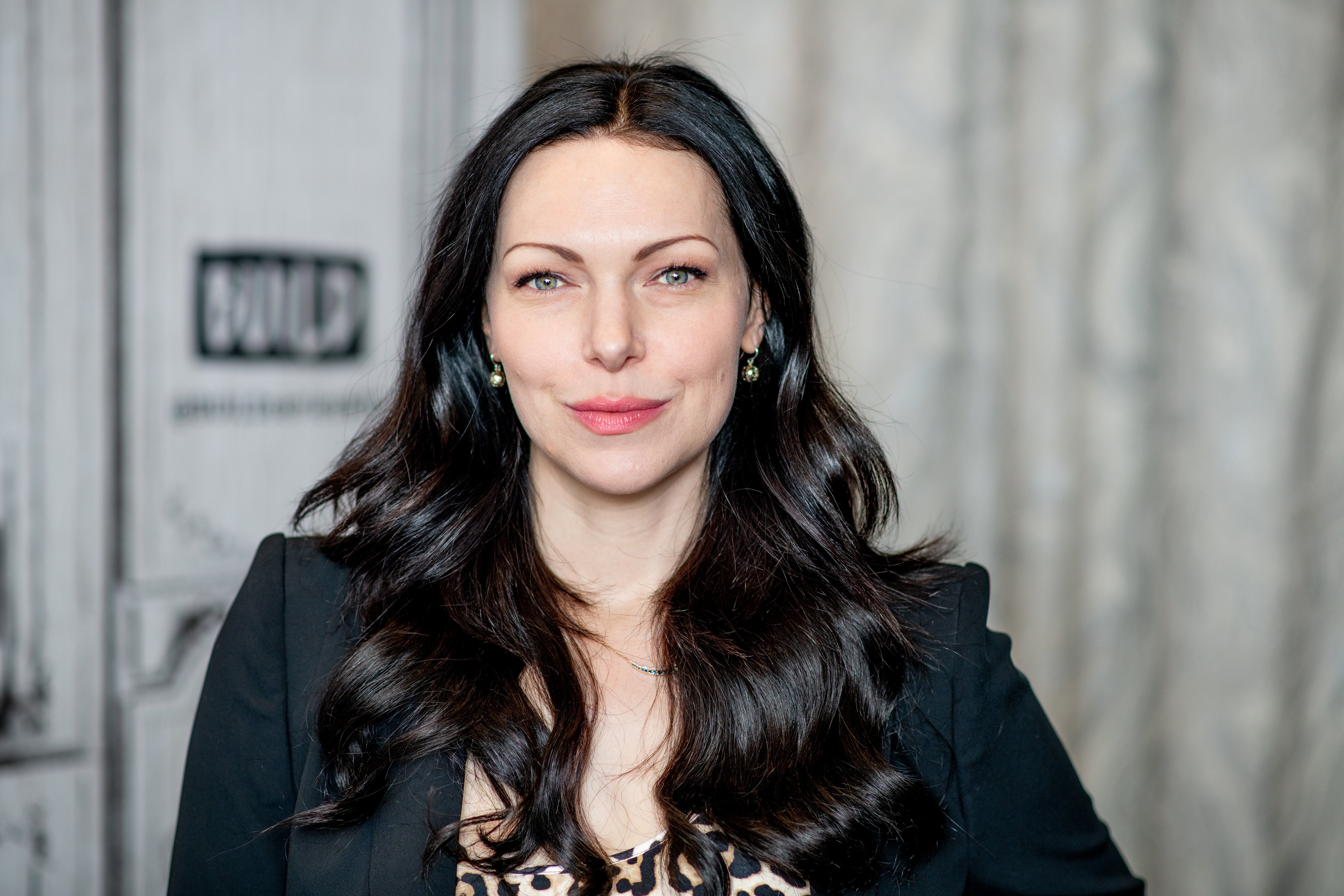 Laura Prepon discusses "Orange is the New Black" and her YouTube channel with the Build Series at Build Studio on November 27, 2018. | Photo: GettyImages
For the past six years, Prepon brought inmate Alex Vause—a drug smuggler and Taylor's character girlfriend—to life, earning newfound worldwide fame and a growing fanbase in the LGBTQ+ community.
The show, which delves into the lives of women in the U.S federal prison system, has been praised for its raw and honest approach of sensitive subjects such as drug and sexual abuse, LGBTQ+ relationships, racism, gender issues, prison violence and more.
The series has gathered 16 Emmy Award nominations and four wins, and it's the first series to receive nominations in both the drama and comedy categories.
SURPRISE ENGAGEMENT
Prepon has always been very tight-lipped when it comes to her personal life, and although she found herself under the spotlight when OITNB took off, she never succumbed to the pressure to share more of what she intended.
When Laura and actor Ben Foster made their debut as a couple at the premiere of her film "The Girl On The Train" in October 2016, fans and the media were surprised to confirm they had been dating for a while.
And that was not the only surprise of the night.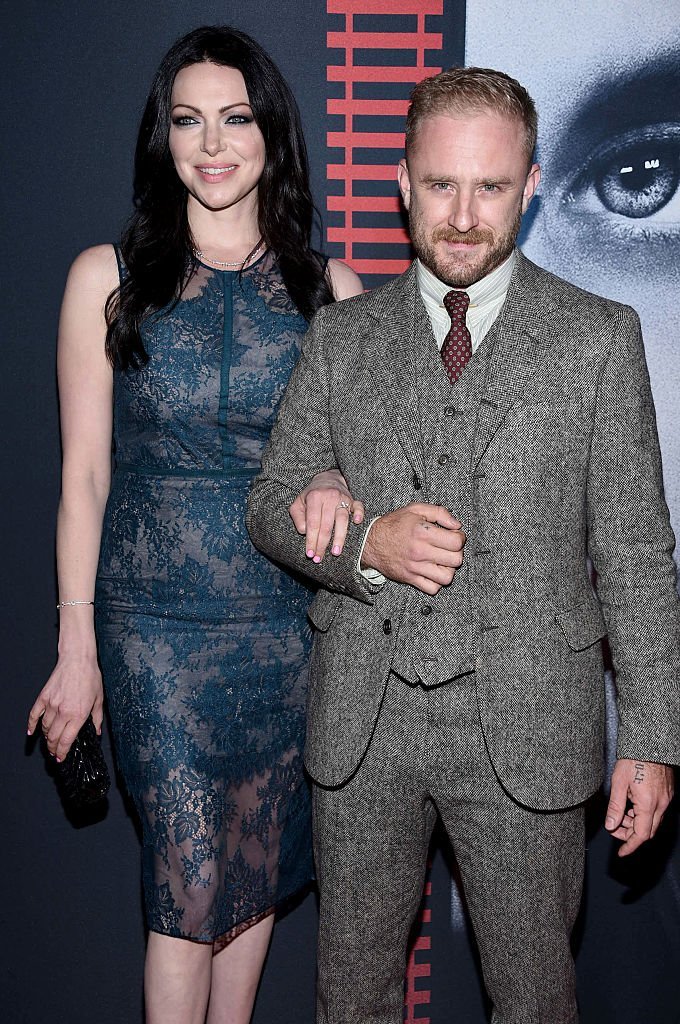 Laura Prepon and Ben Foster attend the "The Girl On The Train" New York Premiere at Regal E-Walk Stadium 13 on October 4, 2016. | Photo: GettyImages
As they posed on the red carpet, Laura flaunted a diamond ring on that finger with pride, and although she never addressed the engagement per se, sources close to the pair confirmed the news to PEOPLE.
Prepon and Foster met each other when she was 18, as he was a friend of her "That '70s Show" costar Danny Masterson. However, they only started dating in early 2016.
BABY ON BOARD
In January 2017, it was announced that Prepon and Foster were expecting their first child and one month later, Laura debuted her growing baby bump at the Independent Spirit Awards.
Talking about her pregnancy on "Live with Kelly and Ryan," Laura admitted that the news went public before she intended.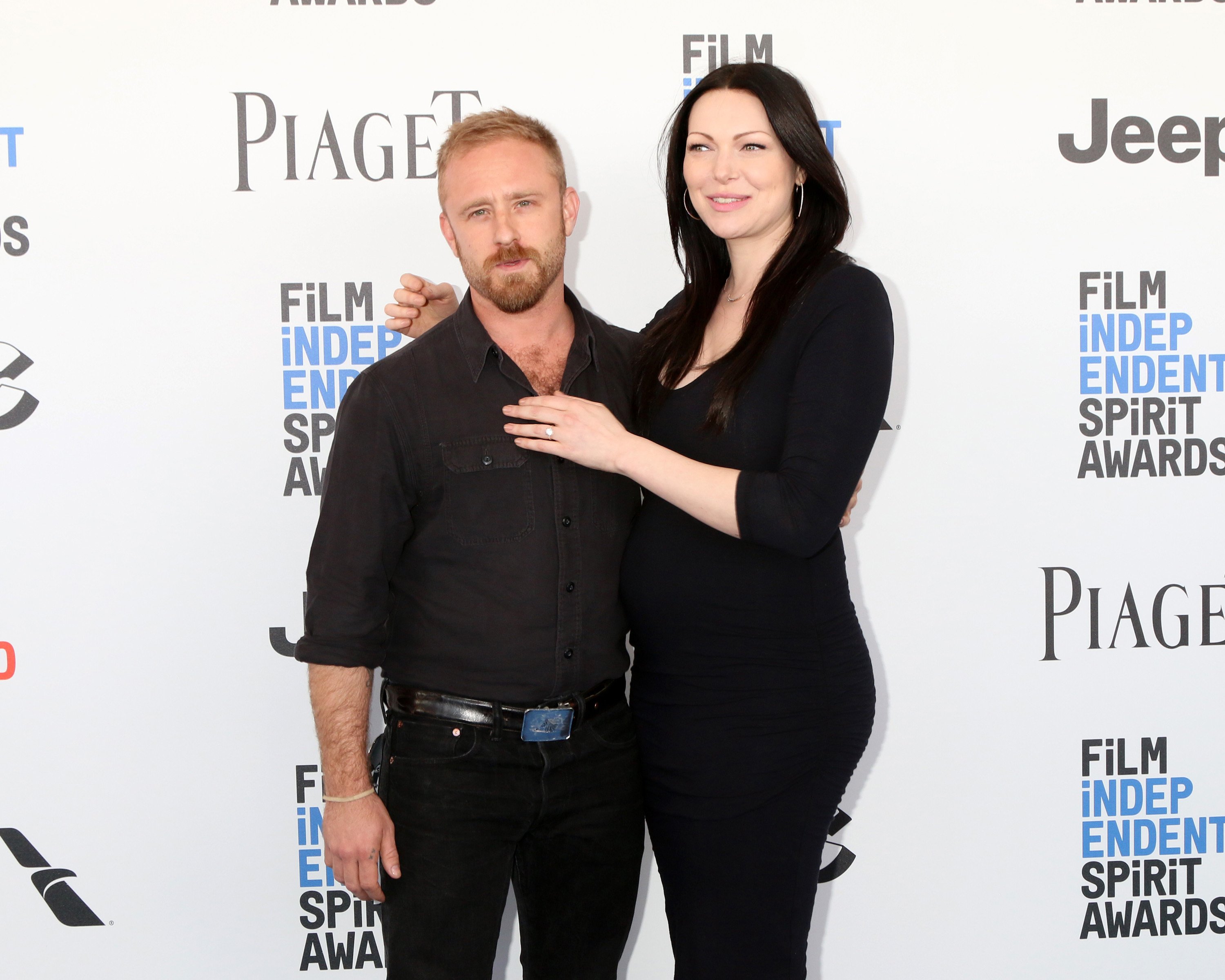 Ben Foster and Laura Prepon arrive at the Independent Spirit Awards on February 25, 2017. | Photo: Shutterstock
Prepon explained that she and Ben wanted to wait a bit before sharing the news, and she hadn't even told her mom or sisters about it.
But one day they were at the Sundance Film Festival, and she exposed her tiny baby bump while leaving a restaurant, which sent her fans into a spiral of speculation.
The actress also said that the pregnancy had gone by quickly: "It's kind of weird because it sneaks up on you, you're like 'I can't believe it's been eight months already.'"
And added:
"But then you're like, 'Oh my gosh, she needs to come out already.' But it's so wonderful. It's such a blessing. She likes it in here; she's already kicking!"
WELCOME TO THE FAMILY
Laura and Ben welcomed their first child, daughter Ella, on July 2017. However, the pair has been careful to not share pics of the toddler's face on social media.
Although Prepon has given fans small glimpses of the blond cutie, most of her pics only show the girl's back, her clothes, and even her food.
The 39-year-old went back to work on ONITB in September of that same year, and she admitted to feeling guilty at first for leaving her baby behind while working.
"I do feel guilty, and I just know that she'd be proud if she knew," she said in a conversation with The MOMS. "I've talked to a bunch of women [asking], 'How do you do this?' And they're just like, 'There's really no solution. You just do it.'"
Laura revealed that she and Ben usually take turns: whenever she's at work he's at home and vice versa.
She also added that one thing she learned from a mom friend is to keep a positive light around work, explaining that it's better to say "Mommy has to go to work!" in a cheery voice, than a gloomy one.
MARRIAGE AND MORE WORK
Laura and Ben finally tied the knot in an intimate ceremony on June 2018.
She shared the news by posting a black and white photo of their big day on Instagram, adding in the caption:
"Just Married! Thank you for all the love and support. Wishing all of us the good stuff!"
Later on the year, Prepon started working on the final season of "Orange Is the New Black" where she got to direct episode 5. She had already directed episodes on seasons 5 and 6.
Talking about her experience behind the camera, Prepon explained to Collider that becoming a mom helped her gain a new perspective about her work as a director.
"After I became a mother and learned what the real stress is, of trying to keep this child safe, and just being terrified, and not knowing what to do, I went back to set as a director and was like, 'Oh, this is not stressful, whatsoever,'" she said.
And added:
"That kind of perspective shift opened up my eyes, in a way that I had never anticipated, and it speaks directly to my acting and my directing. I'm so thankful for that new awareness now, as a mother. It's incredible."
Now that the Netflix show is over, Laura has more directing, writing and acting projects under her sleeve but being loyal to her secretive nature, she hasn't shared any of them.
"I have projects that I'm working on and that I'm very excited about that I'll be able to share soon," she assured her fans.
Please fill in your e-mail so we can share with you our top stories!