63-Year-Old Donny Osmond Is a Proud Dad of 5 Children – Meet All of Them
Donny Osmond was a teenage star in the '70s, and with his sister Marie, their careers flourished throughout the '80s and '90s. Today, he is still a publicly recognized figure, but little is known about his family.
Donny and Marie participated in their TV show, "Donny & Marie," from 1976 to 1979, while the actor followed a career in music and started his own family with Debra Glenn.
On May 8, 1978, at the age of 20, Donny married Debra Osmond, the woman he would spend forever with. They have since stayed married for over four decades and are parents to five sons, who each followed their own path away from the entertainment industry.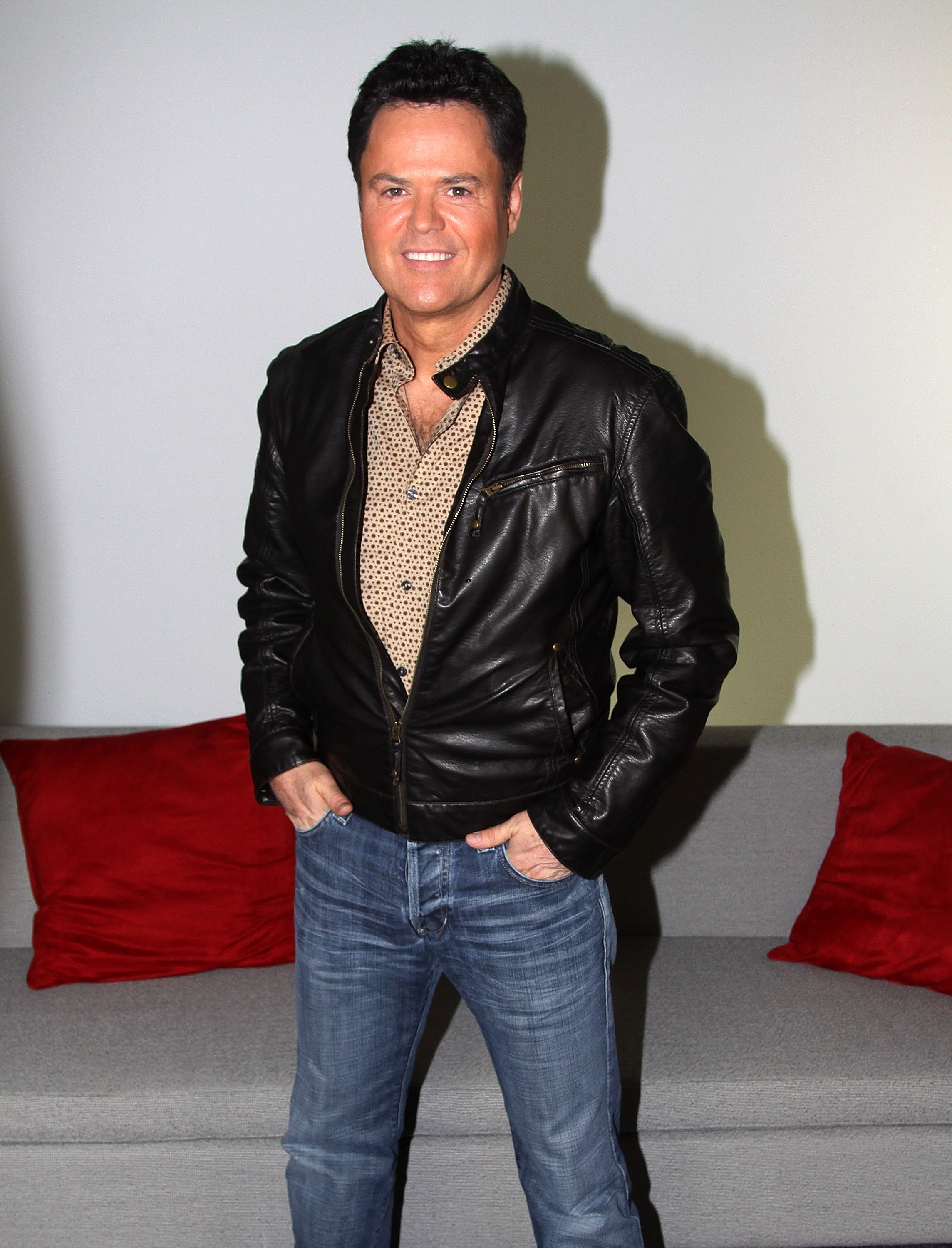 DONALD CLARK OSMOND JR.
The eldest of Donny's children, Donald Clark, was born in 1979. Unlike his father, Donald chose a path in business marketing and is also a managing partner of OzComm Marketing, with his father as one of his clients.
He previously shared that he had so many bad experiences with the press. This is also why he did not follow in his parents' footsteps, and he opted for a career that has nothing to do with entertainment.
In 2010, Donald married Jessica Nelson, and together they share four beautiful children. The couple welcomed their youngest child in 2020, giving Donny and Debra their 12th grandchild. "We officially have a dozen!" the proud grandpa shared online.
JEREMY JAMES OSMOND
The second of Donny and Debra's children was born in 1981, has a doctorate, and works as a physical therapist in Lindon, Utah. Like his older brother, Jeremy prefers to stay out of the spotlight and instead focuses on his career.
He has been married to Melissa since 2002, and together, they have two sons and one daughter. Dylan James was born in 2005, Ryder James was born in 2013, and a girl, Emery, was born in 2008, who is Donny's only granddaughter.
Donny is proud of his beloved granddaughter Emery and has shared a photograph of her with words of praise and affection on social media. Previously he shared about Emery's sweet personality and how proud he was that she was growing up to be a strong girl.
BRANDON MICHAEL OSMOND
Brandon, the couple's third son, was born in 1985 and is dedicated to photography, advertising, music, as well as being an actor who can imitate any voice or accent of any character, as described by his wife, Shelby Hansen.
[I]t seems they all share a love for music, based on their "Disney Family Singalong" performance.
Brandon and Shelby have been happily married since 2008 and share four sons: Daxton Michael, Tayte Darton, Benson Stanley, and Peder.
CHRISTOPHER GLENN OSMOND
Donny's fourth son was born in 1990 and doesn't have much information about his life out there. However, his social media indicates that he is a photographer and music artist, working as a sound mixer for Disney Channel.
He is also married to Alta Osmond, whom he wed in May 2017. Although he doesn't share in his father's love for acting and singing, the duo has a special bond, being born just days apart in their respective years.
Donny and Christopher usually have joint birthday celebrations, which they commemorate on social media. In 2020, Donny paid tribute to his son for becoming a first-time father to a beautiful daughter, Aussie.
JOSHUA DAVIS OSMOND
Joshua, born in 1998, is the youngest of Donny's children. He isn't dedicated to the arts like his famous dad but found a bigger mission in life. In 2016, he moved to Rome to participate in a missionary journey of The Church of Jesus Christ of Latter-Day Saints.
"It's pretty emotional for Debbie and me because, as we've experienced with our other sons, we send our boy into the world, but that boy never returns. A man comes home," Donny once wrote on Facebook.
In June 2020, Joshua tied the knot with his longtime partner, Summer Felsted, in a private wedding ceremony in Donny's backyard. The moment was simple yet memorable for the newlyweds.
Donny and Debra certainly did well in raising five amazing sons and supporting them in any way they can. Similarly, the icon is a doting grandfather who shows love to all his grandchildren.
Although his sons chose different career paths, it seems they all share a love for music, based on their "Disney Family Singalong" performance with Donny. 
Previously, the Osmond clan sang "I'll Make a Man Out of You," from the Disney princess animated movie, "Mulan," as a tribute to Donny, whose musical talent was used for the character Li Shang. Most recently, Donny shared a photograph with his five sons on Instagram.
"One of the best parts of being a father is getting to watch your children begin to learn the joy of fatherhood themselves. I couldn't ask for better sons than these 5 wonderful men," he penned in the sweet post.