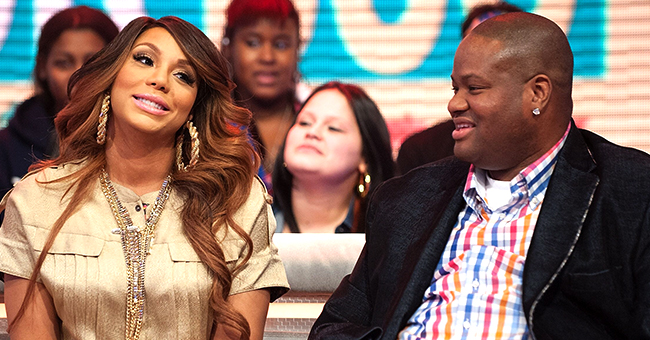 Getty Images
Tamar Braxton and Ex Vincent Herbert Reunite to See off Son Logan on 1st Day of School

Tamar Braxton has always made it clear that despite her separation from ex-husband Vincent Herbert, the two of them remain in an amicable relationship for their son, Logan. Now, they prove that this is true as they send off their son to 1st day of school together.
Tamar Braxton's son Logan is now in the 1st grade, and the proud mom made sure to share this milestone with her ex-husband Vincent Herbert.
Entering the First Grade
The proud mom shared two photos on her Instagram page to celebrate the happy day, one with her, and the other of her ex-husband Vincent Herbert giving their son some advice before entering the classroom.
On the caption of her post, Tamar got sentimental after realizing her little man was growing up so fast. According to her, it was a lot more difficult to send her son off to school knowing he was already in elementary school.
"First grade was harder for me... beans was a champ. Can't believe he's growing up so fast."
Being Present for Milestones
Aside from bringing their child to school together, another thing that Tamar's post proved was the fact that she and her ex-husband Vincent Herbert are co-parenting quite well despite their separation.
The two of them make sure to be present during their son's important milestones, even if that means celebrating it together.
Co-parenting Logan
After all, the 41-year-old reality TV star revealed that although they were not compatible as husband and wife, they are more than willing to work things out as friends for the sake of their son Logan.
During a previous interview, she said:
"Vince and I don't work together anymore but I'm glad I got my friend back. Our relationship is great. (...) I think there's hope that he's happy and definitely hope for my own happiness because us together and working together was completely toxic."
With both Tamar and Vincent willing to work together for Logan, it is quite exciting to see them reuniting for all of their son's precious victories and milestones in the next couple of years.
After all, they both want to work things out for his sake.
Please fill in your e-mail so we can share with you our top stories!