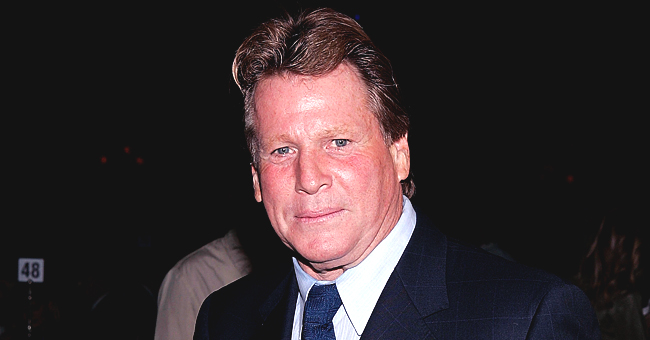 Getty Images.
Ryan O'Neal's Four Children: Meet Them All
Actor Ryan O'Neal became known for his acting as much as his tumultuous private life, which included two wives, a marriageless relationship that lasted decades, four children, and addiction.
Ryan O'Neal's first marriage to actress Joanna Moore on April 3, 1963, resulted in the birth of Ryan's first two children, Tatum born on November 5, 1963, followed by Griffin born on October 28, 1964.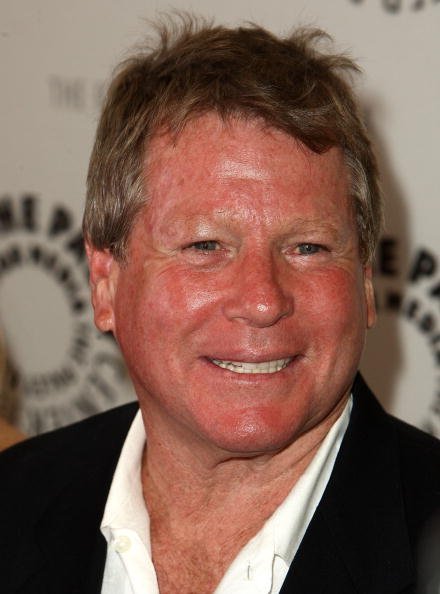 Actor Ryan O'Neal arrives at the premiere of NBC Universal's "Farrah's Story" held at The Paley Center for Media on May 13, 2009, in Beverly Hills, California. | Source: Getty Images.
GRIFFIN
But life for both Tatum and Griffin as children was anything but idyllic. Apart from Joanna and Ryan divorcing on February 27, 1967, Joanna raised her two children by herself while she struggled with drug addiction until she became unable to look after them.
"My whole family has been absolutely destroyed to smithereens from drug addiction and alcoholism. The common denominator is drugs and alcohol and depression, and it's a never-ending cycle. I had to walk away from all of it. I'm done," Griffin told PEOPLE in 2015 after he managed to get clean himself.
Actor Ryan O'Neill, with his wife Joanna Moore, at the Hollywood Women's Press Club, California, circa 1965. | Source: Getty Images.
Griffin's battle with addiction began at the tender age of 9 after he became the family's "joint roller." The following years Griffin spent in and out of rehabilitation centers and institutions but managed to graduate from high school in 1982.
"My life has been a reign of drug and alcohol degradation. I had to self medicate my entire life because there was pain everywhere. There were drugs everywhere in my family all day, every day. It was the '60s and '70s and Tatum, and I had a tough time. I had to go to prison, and I have a multitude of DUIs. At least 10. I was basically an alcoholic, but I did every drug on the planet. I had problems with cocaine and speed too," Griffen added.
After a fallout with his father in 2007 that led to Ryan's arrest, Griffin left Los Angeles and moved a small town close to the Mexican border. At the time, Griffin tried to get his half-brother, Redmond sober but the fight between Griffin and his father escalated to Ryan shooting at Griffin.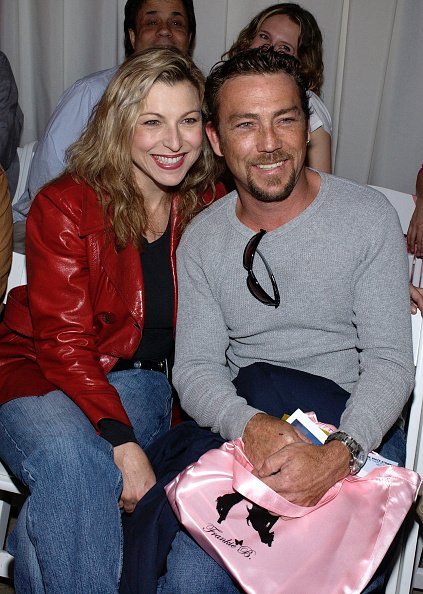 Tatum O'Neal and her brother Griffin attend the Frankie B Fall 2003 preview during the Mercedes-Benz Shows LA fashion week in Los Angeles, California. | Source: Getty Images.
An actor like his parents, Griffin's first onscreen role came in 1976 with "Nickelodeon," while he is best known for his appearances in "Hadley's Rebellion" in 1983, followed by "The Wraith" and "April Fool's Day" in 1986.
TATUM
Similarly to her brother, Tatum developed a devastating addiction while she also went into acting and producing. She started acting as a child and became the youngest person ever to win an Oscar for Best Supporting Actress in the 1973 film "Paper Moon" alongside her father.
Three years later she also notably starred in "The Bad News Bears" and "The Runaways" in 2010. But through her acting success weaved the threat of addiction, an estrangement from her father over his relationship with Farrah Fawcett, and marriage to the tennis star John McEnroe on August 1, 1986.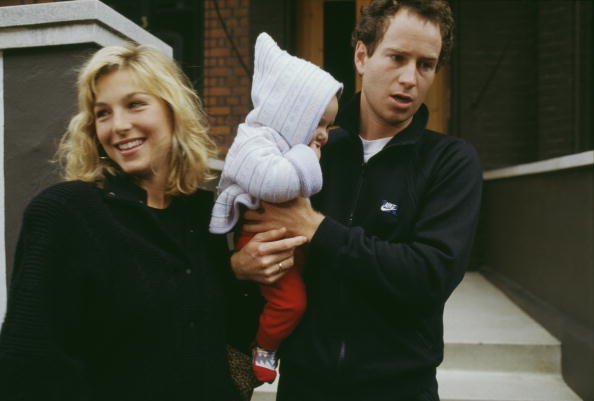 American tennis player John McEnroe with his wife, actress Tatum O'Neal, and one of their children, circa 1987. | Source: Getty Images.
Eight years later their union ended in divorce, followed by a lengthy custody battle over their three children which Tatum eventually lost.
After Tatum and Griffin's parents divorced, Ryan married Leigh Taylor-Young in February 1967, with whom he has a son, Patrick. But when a relationship formed between Ryan and his close friend, Lee Majors' wife, Farrah Fawcett, he divorced Leigh in 1974 and moved in with Farrah in 1979 after her marriage crumbled as well.
Ryan's relationship with Farrah didn't sit well with the teenaged Tatum, who felt abandoned by her father after he moved in with Farrah. So when she married John McEnroe, Ryan didn't get invited.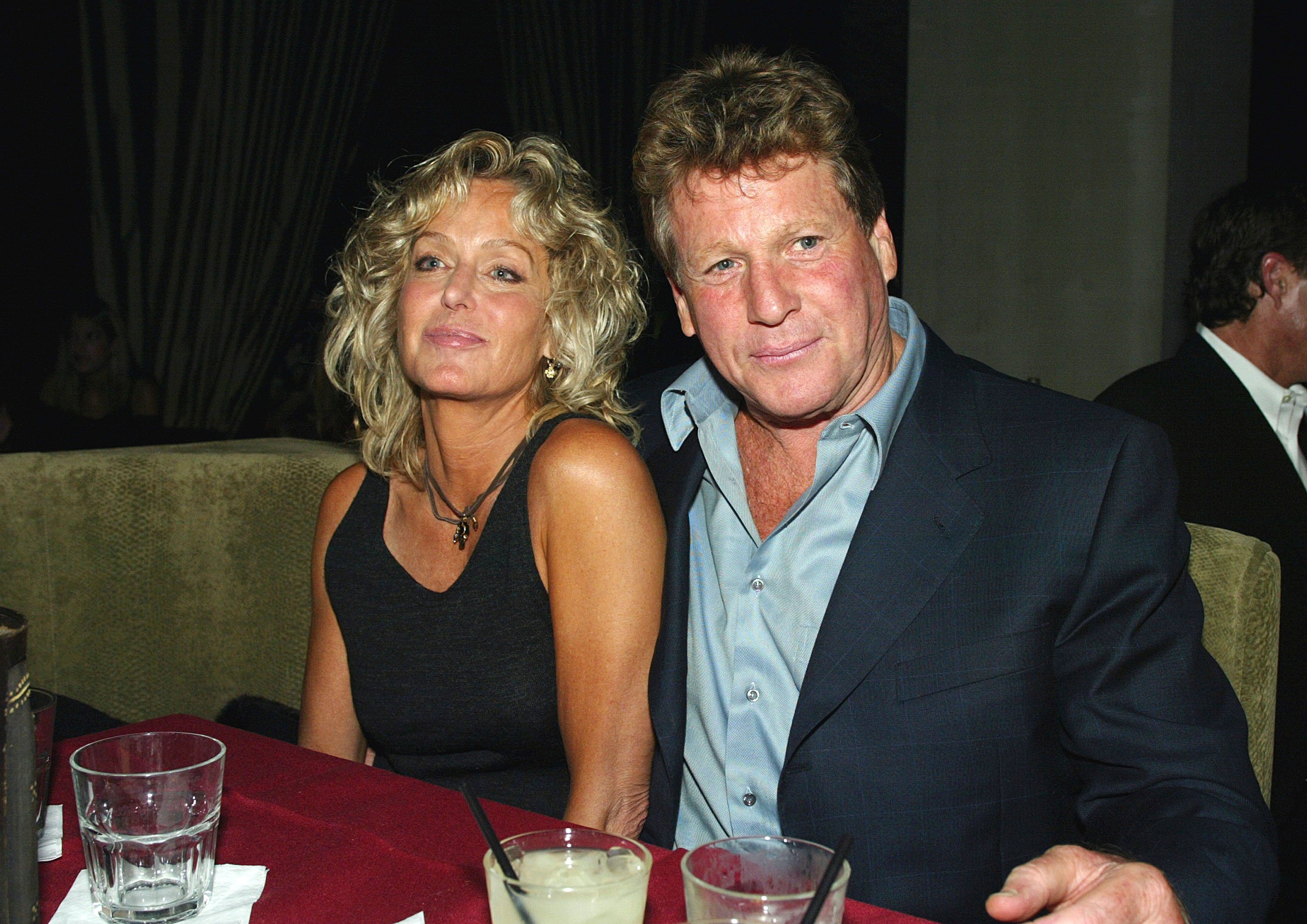 Actors Farrah Fawcett (L) and Ryan O'Neal relax at the after-party for "Malibu's Most Wanted" at the Highlands on April 10, 2003, in Los Angeles, California. | Source: Getty Images.
However, circumstances led to father and daughter attempting to rebuild their relationship in 2011. At that point, Tatum had been clean for over a year, Farrah Fawcett had died in 2009, and Oprah started a TV network that wanted to feature Ryan and Tatum on their own reality show.
PATRICK
As the only child of Ryan and Leigh Taylor-Young born on September 14, 1967, Patrick also became an actor, best known for his appearances in "Die Hard 2" in 1990, the 1997 film "Bliss," and "Wild Hogs" in 2007.
Since then, Patrick made his way into sportscasting and became a sportscaster with Fox Sports in Los Angeles. But while Tatum and Griffin often spoke out about their horrible childhood, Patrick didn't share the same experience.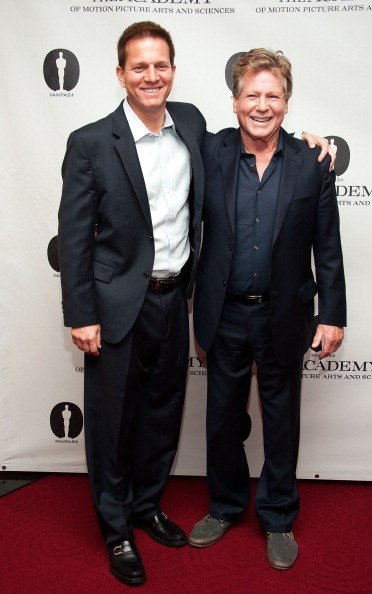 Patrick O'Neal and Ryan O'Neal attend The Academy of Motion Picture Arts and Sciences' Salute to Stanley Kubrick at AMPAS Samuel Goldwyn Theater on November 7, 2012, in Beverly Hills, California. | Source: Getty Images.
"Tatum wrote a book about how bad everything was," Patrick told AccessOnline. "I could write a book. It might be pretty boring — about how awesome my childhood was."
Even though his parents split up when he was four years old, Patrick spent "every single weekend" with Ryan, who would pick him up in his Rolls Royce and they would go to the beach or Ryan's house in Beverly Hills. "I love my dad. I'm proud of my dad. He was awesome. Ryan O'Neal — he was my hero," Patrick added.
REDMOND
Of all Ryan's children, Redmond had the most trouble with the law. As the only child of Ryan and Farrah Fawcett, Redmond couldn't cope with the pressures that came with being a part of the O'Neal family.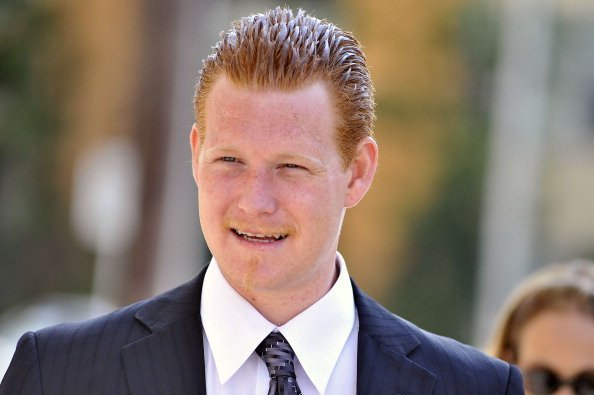 Redmond O'Neal leaves court after his final progress report at LAX Courthouse on October 9, 2012, in Los Angeles, California. | Source: Getty Images.
According to Redmond, "being kicked out and living on the streets," along with "being embarrassed all the time and being put in a psychiatric ward" added to his personal struggles that led to a life of crime and substance abuse.
The former voice actor spent time in jail in 2015, when he got sentenced to three years in the California Department of Corrections and Rehabilitation, but only served two years after his trial judge credited him with almost a year served.
A few months later, his probation got revoked after a judge determined that Redmond continued using drugs and failed to keep mandated doctor appointments.
On May 8, 2018, Redmond had his latest run-in with the law when he got arrested for allegedly robbing a convenience store. After that, he got charged with two counts of possessing a controlled substance and a count of assault with a deadly weapon, according to the Los Angeles County District Attorney's Office.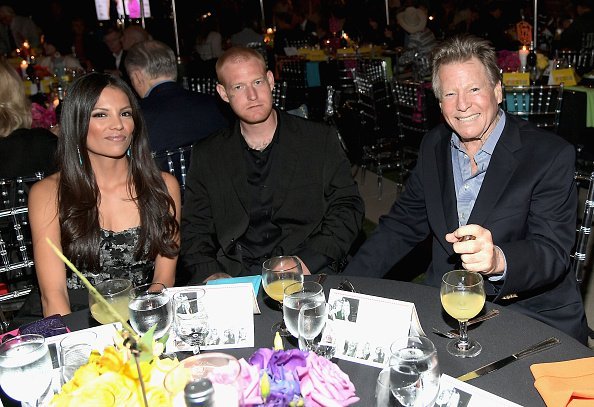 Jewelry artist Echo Matthey, Redmond O'Neal and actor Ryan O'Neal at the Farrah Fawcett Foundation's "Tex-Mex Fiesta" 2017 at Wallis Annenberg Center for the Performing Arts on September 9, 2017, in Los Angeles, California. | Source: Getty Images.
When his mother, Farrah Fawcett died on June 25, 2009, at the age of 62 from anal cancer, she left Redmond $4.5 million only to be used for his rehabilitation and health care because of her concern over his welfare.
After her death, Farrah's friend Mela Murphy spoke to PEOPLE about the last few hours of Farrah's life and revealed just how worried Farrah had been over her son.
"She was saying his name, 'Redmond,'" Mela recalled. "That was the last thing she said ... I told her I'd take care of him, that I'll always be there for him. I said, 'You can go now.' It was just a few hours before she died."
During an interview in 2019, Ryan O'Neal opened up about the relationship he had with Farrah and her eventual acceptance of his marriage proposal shortly before her death. Sadly, Farrah passed away before the couple could make their union official.
Please fill in your e-mail so we can share with you our top stories!