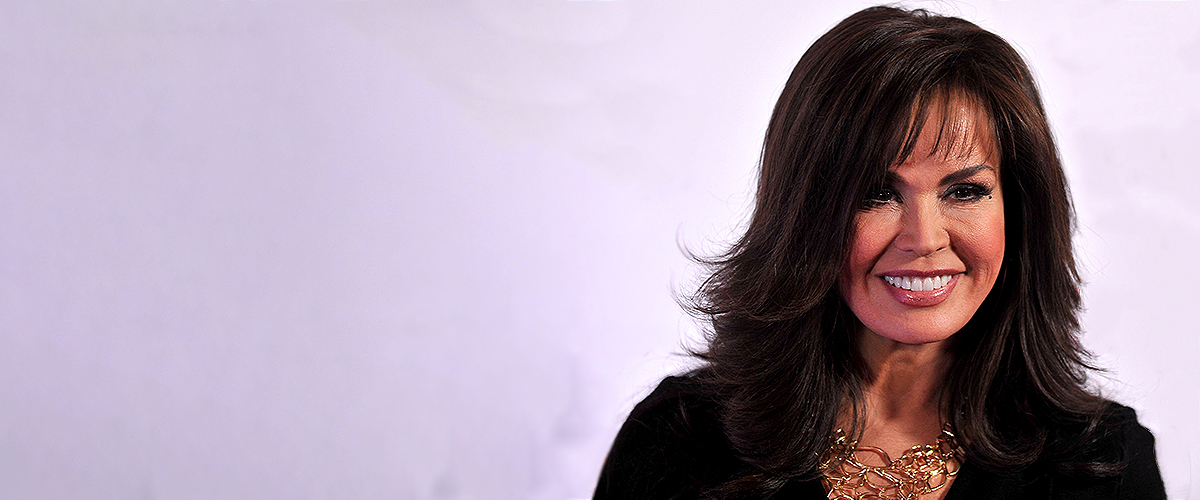 Getty Images
Inside Marie Osmond's Relationship with Her Lesbian Daughter
Actress Marie Osmond, best known for hosting "Donny & Marie" and "The Talk," has been very supportive with her children, especially Jessica, who came out as a lesbian in 2009.
Marie has had a very successful career. Apart from being a very talented host, she is also a great singer with more than 16 studio albums including "Paper Roses," the first one released in 1973.
MARIE OSMOND'S ROMANTIC LIFE
So far, the singer has been married three times. Her first husband was basketball player Stephen Lyle Craig. The pair tied the knot in June 1982 and welcomed a son one year later. In October 1985, they parted ways.
One year later, in October 1986, Marie and Brian Blosil tied the knot. With him, the actress had two children and adopted five more. One of those five adopted children is Jessica, born in December 1987.
In 2007, after two decades together, Marie and Brian got divorced. Much to the surprise of her fans, she remarried Stephen, her first husband, in May 2011. One of the most shocking aspects of their ceremony was that she wore the same dress from her 1982 wedding.
JESSICA'S SEXUAL ORIENTATION
During an interview with L.A. radio station KOST in 2009, Marie revealed that Jessica was a lesbian. Since she is a practicing Mormon, and the Mormon Church doesn't support homosexuality, people believed that her relationship with her daughter was estranged.
However, the singer made it clear that she loved her daughter and that she was not imposing Mormons beliefs on any of her children.
"On those types of things, I'm very supportive. When it comes to marriage, I think that civil rights need to be for all," admitted Marie, who added that Jessica was a sharp person and that they had a "great relationship."
Finally, the "Donny & Marie" host said that everybody should have the right to choose who they share their house and finances with.
MARIE HAS SHOWN HER SUPPORT TO JESSICA MORE THAN ONCE
It was not the only time that Marie publicly showed her support for Jessica. During an interview with ABC News, she revealed that the God she believed in was a God of love instead of fear.
The singer pointed out that Jessica had civil rights and that she deserved everything she desired. "I don't think God made one color flower. I think He made many," Marie added.
JESSICA IS MARRIED!
In June 2019, the singer uploaded a slideshow on her Instagram account announcing that Jessica had gotten married! In the first pic, Marie was posing between her daughter and daughter-in-law flashing her beautiful smile.
The next two photos portrayed Jessica and her now-wife, Sara, ready to sign the marriage papers. For the caption, the proud mother of six showed off her excitement.
"Congratulations to my darling daughter Jessica and her new wife Sara! I'm so glad I got to fly in for the day to be apart [sic] of such a happy occasion! I could not love the two of you more! Welcome to our family!"
On August 27, the singer took to Instagram again to wish a happy birthday to Sara. In the caption, Marie pointed out that it was "so fun" to have her in the Osmond family.
STEPHEN CRAIG'S BIRTHDAY
Speaking of birthdays, Stephen turned 62 on August 26, and Marie uploaded a video on Instagram to celebrate the milestone. In the clip, several members of the family were around a table singing happy birthday to Stephen, who played for the Philadelphia 76ers when he was younger.
"#HappyBirthday to the greatest grandpa, dad and husband on the planet!!! I love you my sweetheart," wrote Marie in the caption.
Nowadays, Marie, 59, is still very active in her career. Apart from being one of the hosts of "The Talk," she has been performing in concerts and, in January 2018, she became the strategic advisor and owner of MD Complete, a line of skincare regimens.
Please fill in your e-mail so we can share with you our top stories!