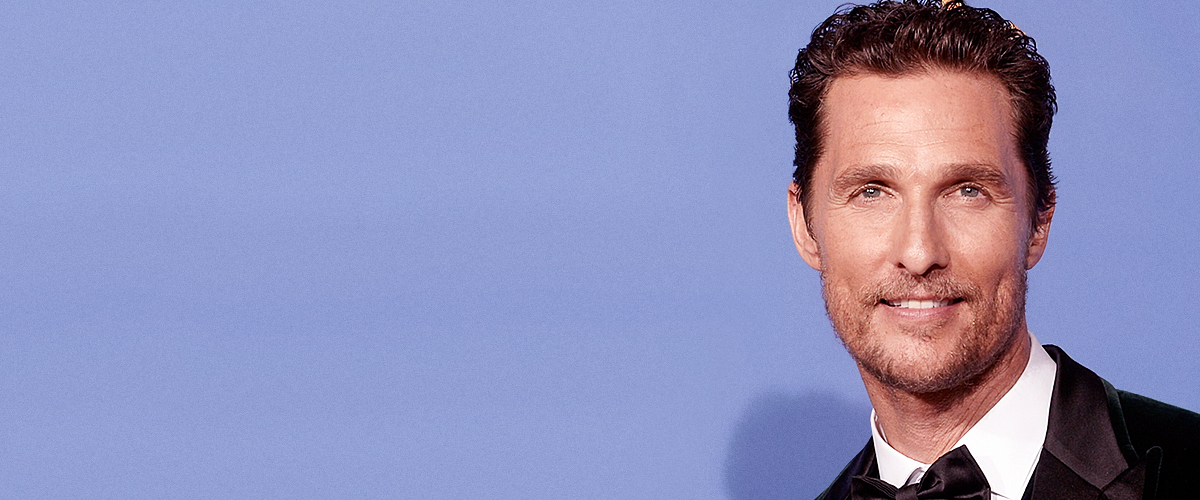 Getty Images
Matthew McConaughey and Other Celebrities Who Appeared in Country Music Videos

Only a few people know that Matthew McConaughey, the Oscar-winning actor with appearances in films like "The Wedding Planner" and "Interstellar," started his career in a Trisha Yearwood's music video.
Born in Texas in November 1969, Matthew's career in the entertainment industry began with some TV commercials.
However, his first "break" on the small screen was on the video clip of "Walkaway Joe," the 1992 song of country music artist Trisha Yearwood and Don Henley.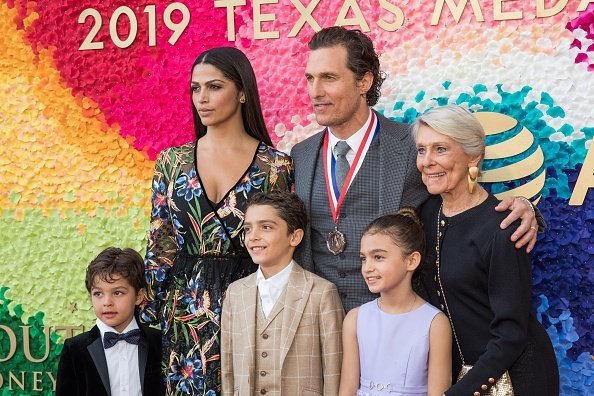 Matthew McConaughey and family at the Texas Medal Of Arts Awards | Photo: Getty Images
MATTHEW MCCONAUGHEY ON "WALKAWAY JOE"
In the clip, a much younger Matthew portrays the boyfriend of the girl who leaves home. He drives with her, carries her on his arms, looks at her in a very seductive way, and even goes skinny dipping.
Although the actor worked in her music video, Trisha told People that they never met each other as he was cast in Austin, Texas, where the clip was recorded. Trisha and Don's part, on the other hand, was shot in Nashville.
MATTHEW ON "PLAYING THE PART"
The actor has proven more than once that he is a die-hard country music fan. Apart from frequently making hilarious appearances at country music award shows, he also made a cameo in Jamey Johnson's 2010's video clip "Playing the Part."
In the 7-minute footage, a person dressed in a gorilla outfit appears walking on the streets eating, drinking, and interacting with other people.
Reaching the end of the video, the person wearing the costume removed the mask and, much to the audience's surprise, it was Matthew.
OTHER CELEBRITIES APPEARING IN COUNTRY MUSIC VIDEOS
Matthew McConaughey is not the only celebrity who has made cameos in country music videos, though. Angie Harmon, best known as Abbie Carmichael on "Law & Order," also participated in one.
In her case, she appeared on the music video "This Ole Boy," the 2012 song of Craig Morgan. After working together for the clip, Craig and Angie became friends, and she even invited him to appear in the show she was working at the time, "Rizzoli & Isles."
Before landing a spot on "30 Rock," the show that skyrocketed her career, Jane Krakowski participated on Dixie Chicks' music video "Goodbye Earl," released in 2009.
In the clip, she played a victim of domestic abuse named Wanda. Apart from her, other celebrities such as Dennis Franz and Lauren Holly also appear in it.
Liam Hemsworth, best known for the "Hunger Games" franchise, appeared on "The Colder Weather," the music video of the Zac Brown Band, released in February 2011.
In the black-and-white clip, the actor appears wandering in the snow while his on-screen partner waits for him in a cabin.
CELEBRITIES WHO ENJOY COUNTRY MUSIC
The previously mentioned artists are not the only ones linked to country music. Kelly Clarkson, known for as a very successful pop singer, has shared her passion for country music more than once.
She is so in love with the genre that she has collaborated with music legends such as Vince Gill, Jason Aldean, and Reba McEntire.
"The Shining" and "It" author Stephen King is also one of the outspoken supporters of country music, often taking to Twitter to share his appreciation for the genre.
"'I got a quarter, heads Carolina, tails California, somewhere greener, somewhere warmer...' Man, I love it. Today's Country Day in my house," he tweeted in 2017.
The "Guardians of the Galaxy" star Chris Pratt has admitted more than once that he loves country music. He revealed that he used to listen to Eric Church's songs to get in the mood while working on "Jurassic World."
Apart from that, he created a playlist with his favorite country songs, including George Strait, Garth Brooks, and Eric Church.
Dwayne Johnson, best known as "The Rock," proved to have an exquisite taste in music when he praised Cody Jinks for the lyrics in his songs and his traditional style.
He also pointed out that he was a fan of "hard-core country," naming Willie Nelson, Merle Haggard, Johnny Paycheck, and Sturgill Simpson among his favorite artists.
Although it is unlikely, country music fans would be thrilled if all those celebrities work together in a video clip.
Please fill in your e-mail so we can share with you our top stories!