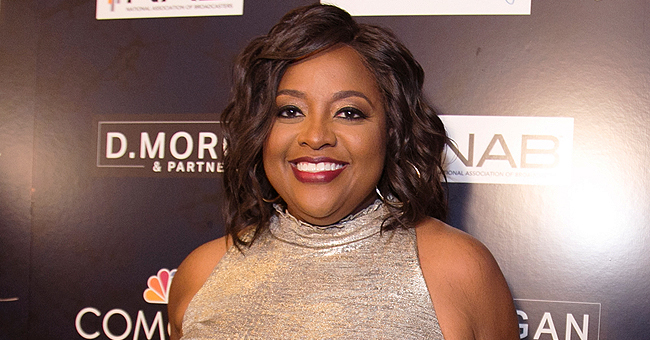 Getty Images
Sherri Shepherd Shares Photos of Son on His First Day of Junior High

Sherri Shepherd showed off her precious 14-year-old son on his first day of junior high. He looks all grown up!
Sherri Shepherd is a proud mother, and she showed the world that on August 27.
The former co-host of "The View" took to Instagram to share an adorable photo of her 14-year-old son, Jeffrey Charles, on his first day of junior high!
To commemorate the milestone, Sherri stacked several photos of Jeffrey to depict how much he has grown!
However, it was the photo of him in his junior high school clothes that stole our hearts. He looks so grown!
In the caption of the post, the comedian celebrated her little man. She wrote:
"Not sure when my 14 yr old "baby" turned into a young man - Jeffrey use to look up to me. Now he's taller than me, his voice sounds like @shaq, and he has hair on his face! Still, in shock, I am proud of the young man he is turning into."
Many of Sherri's celebrity friends took to the comments section to congratulate Jeffrey on his first day of school.
Former footballer, Stevie Baggs wrote:
"That's crazy how big he's gotten."

Instagram/sherrieshepherd
A fan @kathy.bumpass noted:
"His shoes are mixed matched. I know that's the style."

Instagram/sherrieshepherd
DOCTORS PREDICTED THAT JEFFREY WOULD BE 'PARALYZED'
The journey to junior high hasn't been an easy one for the "Mr. Iglesias" star and her son as he is a special needs child.
On his 14th birthday, Sherri took to Instagram to pay a heartfelt tribute to her heartbeat.
She explained in the caption of the post that Jeffrey was born prematurely, and the doctors made a prognosis that he "would be paralyzed, unable to speak and have a host of mental challenges."
To their astonishment, Jeffrey beat all off and fought to live. In her words:
"Doctors said Jeffrey would be paralyzed, unable to speak and a host of mental challenges. But God said different. 14 years later, Jeffrey still can bring me to tears at what he can do."
PERFECTLY IMPERFECT!
While speaking to PEOPLE, Sherri dished on parenting her son and what the experience has been like.
She revealed that despite his developmental delays, she is convinced that Jeffrey is destined for a life on the stage, just like his mum.
She recalled a time when she asked him if he was going to be a doctor, but he answered saying he wanted to make people laugh.
To make his dreams come true, Sherri registered him for an improv class. Describing her son, the 52-year-old said:
"I know that God created this little boy, who's so yummy and special, and I have to accept him just in his little imperfect perfections. He's perfectly imperfect in every way."
There is no doubt that Jeffrey is indeed a spectacular kid. We wish him success in junior high!
Please fill in your e-mail so we can share with you our top stories!