Mick Jagger: Meet All of His 8 Children
Rock star legend Mick Jagger has eight children from five relationships, not to mention his five grandchildren and the arrival of his first great-grandchild two years before the birth of his youngest son. None the less, we took a closer look at the lives of his four sons and four daughters.
Mick Jagger welcomed his first child and daughter, Karis Hunt Jagger with Marsha Hunt on November 4, 1970. The following year, Bianca Jagger gave birth to his second daughter, Jade Sheena Jezebel Jagger on October 21, 1971.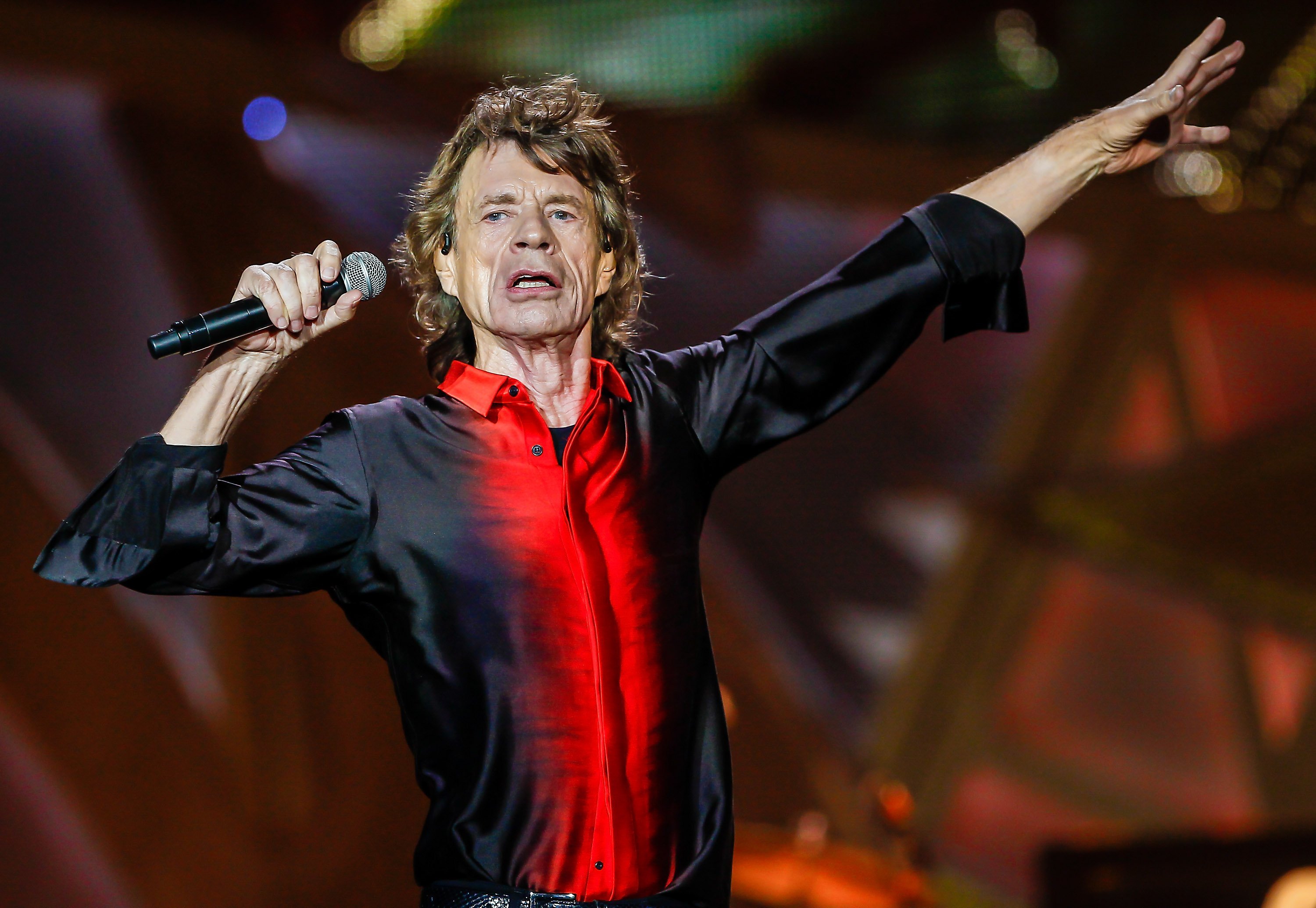 During his relationship with actress Jerry Hall, the couple added another four children to the family. Jerry gave birth to Elizabeth Scarlett Jagger on March 2, 1984, followed by James Leroy born on August 28, 1985, Georgia May Jagger born on January 12, 1992, and Gabriel Luke Jagger born on December 9, 1997.
Two years later, Luciana Gimenez Morad gave birth to Mick's seventh child and son, Lucas Maurice on May 18, 1999, followed by Melanie Hamrick giving birth to the singer's eighth child, Deveraux Octavian Basil Jagger almost twenty years later on December 8, 2016.
KARIS HUNT JAGGER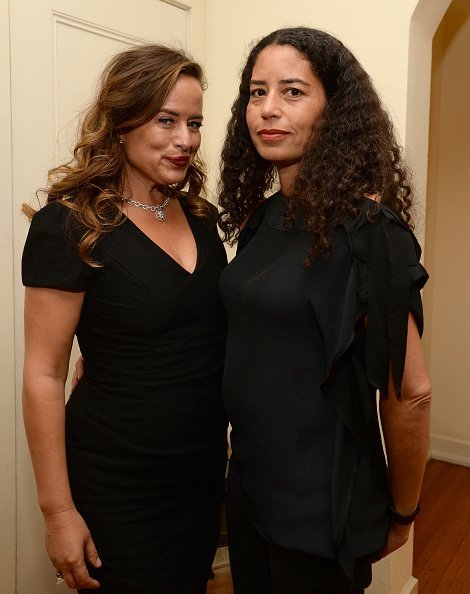 Born in London, Karis attended the prestigious British boarding school, Bedales before she graduated from Yale University in 1992. 
Karis then pursued a career in acting and is best known for her roles in "The Rainmaker" in 1997, followed by "Patch Adams" in 1998, and the 2001 film "Sweet November." The actress got married to Jonathan Watson in 2000, and have since welcomed two children into their family.
JADE SHEENA JEZEBEL JAGGER
Shortly after Jade left boarding school in Wiltshire, England at the age of eighteen, she met Piers Jackson, the father of her first two children, Assisi and Amba. Jade and Piers split up in 1999, after which she founded her business, Jade Jagger Jewellery.
In 2012, Jade married Adrian Fillary, and it came as a surprise to both Jade and her daughter Assisi when they fell pregnant around the same time. A few weeks after Jade delivered her first granddaughter during Assisi's home birth, she gave birth to her third child and son, Ray.
ELIZABETH SCARLETT JAGGER
While Elizabeth "Lizzy" Jagger is an actress, producer, and model living in Los Angeles, she also became a Redken muse in June 2016. When asked about her beauty muse during an interview with HarpersBazaar, Lizzy didn't hesitate with an answer. "My mother [Jerry Hall]. I'm really lucky because my mom is a good beauty muse," she said.
From an early age, Jerry taught Lizzy that true beauty comes from within, but also to take care of herself through living a healthy lifestyle that includes regular exercise and eating a lot of fruits and vegetables while making sure to keep hydrated by drinking a lot of water.
JAMES LEROY JAGGER
Born in New York, James attended the Lee Strasberg Institute before he pursued a career in acting. Known for his roles in "The Unravelling" in 2015, "Vinyl" and "Gangster Kittens" in 2016, James also starred in "Sex & Drugs & Rock & Roll," "Vivaldi," "Knife Edge," and numerous West End theatre productions.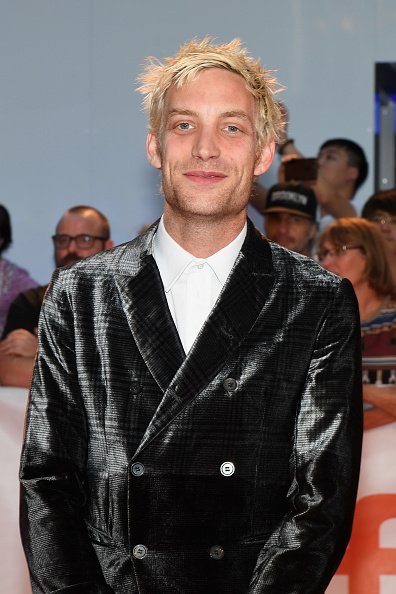 The actor married Anoushka Sharma in 2015, but the couple separated three years later. With a passion for the ocean and its conservation, James is also a scuba diver who did extra open water, advanced and rescue courses. When not in the water, James loves participating in sports while he also enjoys mountain climbing.
GEORGIA MAY JAGGER
With her signature gap-toothed pout and beautiful long blond hair, Georgia is making a name for herself in the modeling world. With her unique look, Georgia has fronted campaigns for Chanel, Miu Miu, and Rimmel.
GABRIEL LUKE JAGGER
Like his sister Georgia, Gabriel started modeling at the age of eighteen and landed on the cover of Another Man in 2016. While Gabriel doesn't much care for the bright, hot lights while doing photoshoots, he does like reading and writing poetry with Edgar Allen Poe and Emily Dickinson listed as some of his favorite poets
LUCAS MAURICE JAGGER
With Lucas still a student, Mick Jagger doesn't pass up on an opportunity to send Lucas tons of Instagram messages and replies to his posts. 
One of his best comments Mick posted to Lucas, comes in the form of a response to a picture the young Jagger posted while standing in the shallows of breaking waves with the water barely reaching his ankles. "Watch out for the water," Mick commented like the safety-conscious father he is. 
DEVERAUX OCTAVIAN BASIL JAGGER
Mick became a father for the eighth time on December 8, 2016, when his partner and ballerina Melanie Hamrick gave birth to their son, Deveraux. The rock star started dating Melanie in 2014, after his partner and fashion designer, L'Wren Scott death.
The legendary singer made headlines in April 2019, when a heart problem forced him to cancel several shows of his North American stadium tour. 
Almost a month after Mick underwent heart surgery, the singer got spotted spending quality time with two of his daughters shortly after receiving a clean bill of health.