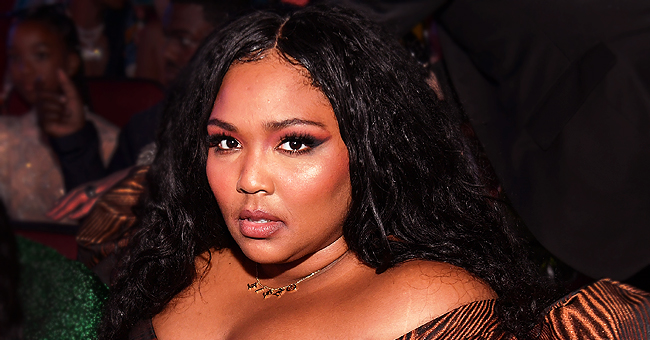 Getty Images
Body-Positive Singer Lizzo Doesn't like It When You Call Her Brave for Loving Her Plus-Size Curves

Lizzo despises the existence of a double standard when it comes to portraying a woman's body, reiterating that she's just being true to herself.
Every pop star is known for that particular energy and theme that they give off during every performance or each live interview. As for Lizzo, she has always been recognized for her unapologetic character as she remains real and genuinely confident about her plus-size shape.
The singer recently took the stage to perform her hit single "Truth Hurts" at the BET Awards in June of 2019. She delivered a powerful performance of the song as she flaunted on stage wearing a bridal getup, with her dancers sporting a similar theme of white dresses.
Her performance was a combination of singing, dancing, and even playing the flute. The production was so amazing that its ripples are still felt as months have passed, with fans still buzzing around.
Beyond the actual performance of the song, the attention that Lizzo has gotten, particularly on YouTube, is focused on her confidence. While comments remain to be positive, the underlying remarks beg to highlight a more profound meaning beyond praise.
The remarks give a connotation that confidence found in plus-size women, such as Lizzo, come as a big surprise. The comments exhibit a sense of hope for other women to find body confidence, given that Lizo herself has found hers.
The 31-year old artist blasted these comments, highlighting that having that kind of energy with her body was beyond confidence, but rather being merely true to herself.
When people look at my body and be like, 'Oh my God, she's so brave,' it's like, 'No, I'm not,'" she mentions in an interview with Glamour. Lizzo dislikes the constant shock for her body positivity.
She yearns to expand the idea of a woman's sexiness as she now ventures into different endorsements in magazine profiles, cosmetics, and now distilled spirits. Lizzo is undoubtedly not the only powerful woman in this body-positivity movement.
Her Royal Highness, the Duchess of Sussex, Meghan Markle, also recently set the bar for body-positivity as she served as a guest editor for British Vogue.
Entitled "Forces for Change," Her Royal Highness worked with Editor-In-Chief Edward Enninful in pursuit of highlighting women who have inspired equality, kindness, justice, and open-mindedness.
The former "Suits" lead actress ensured that photos focused on natural beauty, such as displaying freckles. The efforts of Markle and Lizzo go hand-in-hand in the paradigm shift of expanding the appreciation of a woman's beauty.
Please fill in your e-mail so we can share with you our top stories!