The Story Behind Blake Shelton's Bizarre 'Ladybug' Tattoo
Country superstar and "The Voice" judge Blake Shelton has a noticeable tattoo on his left forearm, and although most people assume the design to be a series of ladybugs, Shelton had something else in mind when he got the ink.
Getting a tattoo on impulse is not strange for many people, especially if they're are under the influence of alcohol.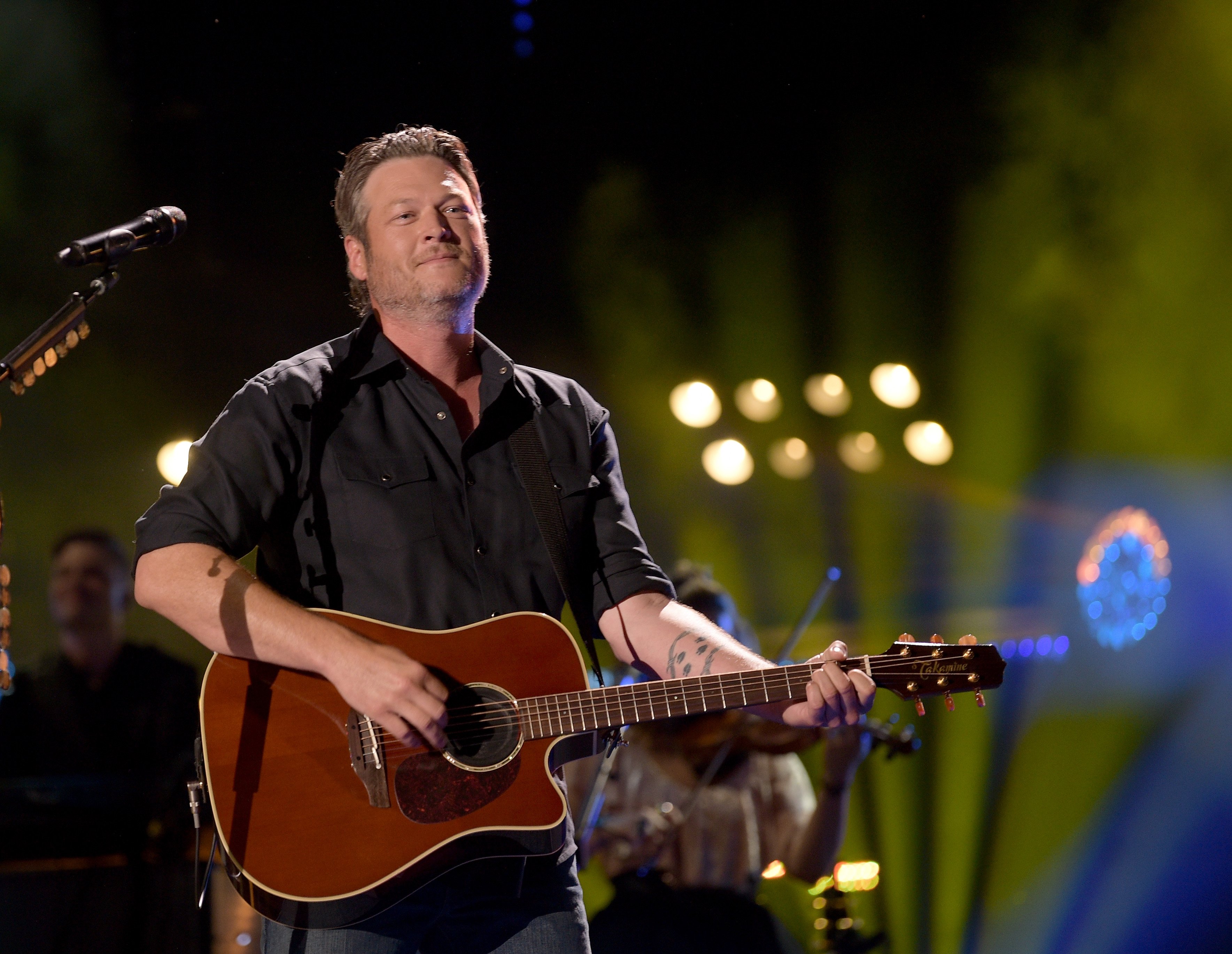 However, considering that the result of that impulse will be forever etched on the skin, it is better to think twice before committing a big mistake, as Blake Shelton did.
The singer has been candid about regretting his only tattoo, and the story behind it is quite amusing.
HOW THE IDEA WAS BORN
According to Shelton, he got the tattoo while touring with Rascal Flats around the U.S with their "Here's to You Tour" in 2005.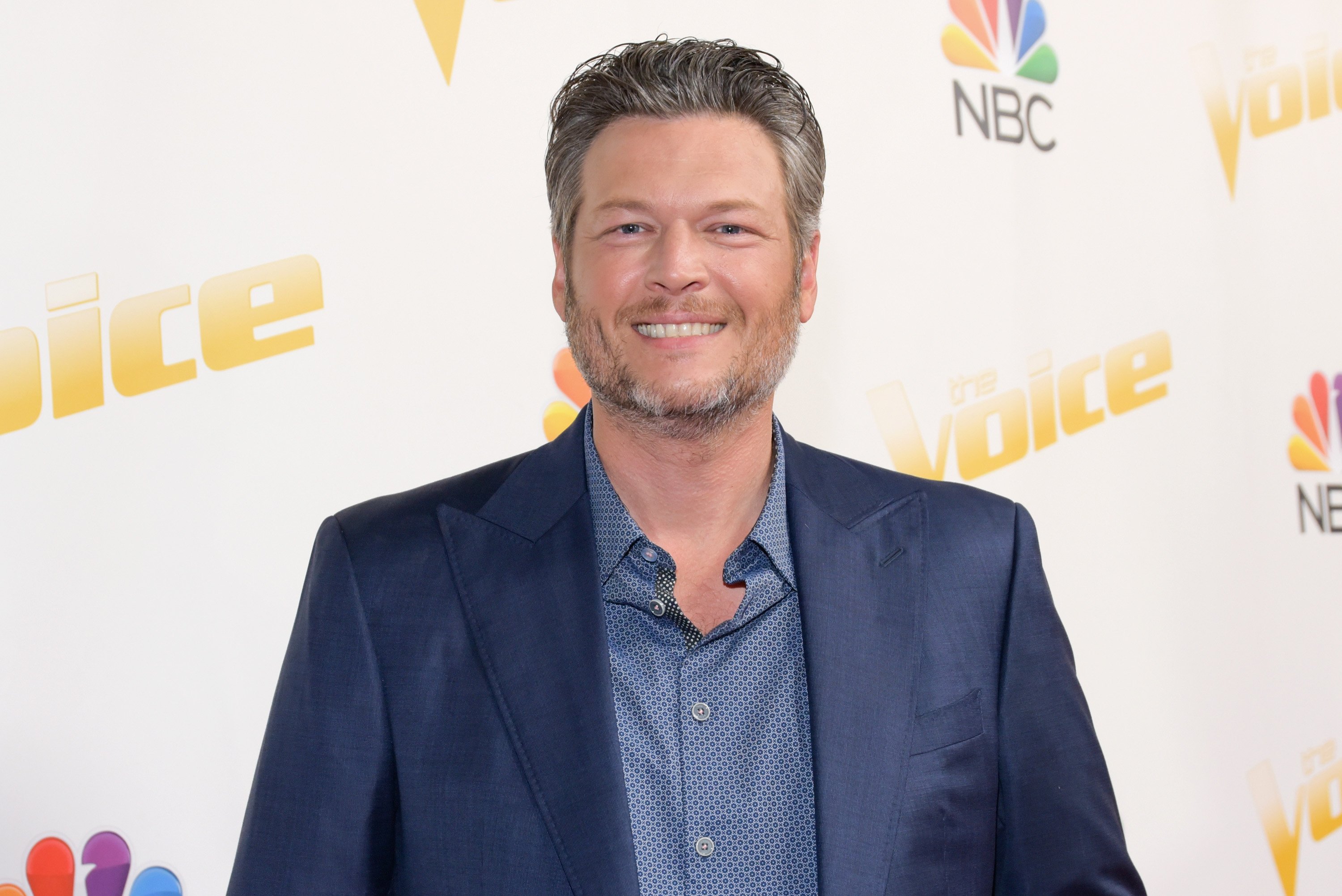 He explained that Joe Don, the guitarist of Rascal Flatts, had gotten a massive tattoo of an eagle on his arm in honor of his father, who had a similar tattoo.
After hearing Don's story, Blake turned to his tour manager and told him he wanted a tattoo as well. They were in Sedalia, Missouri, and Shelton was drunk by the time they found a tattoo store.
He walked in and saw the wall with all the possible designs, but nothing caught his eye. So, he told the tattoo artist that he wanted a band of deer tracks.  However, the tattoo artist didn't know how to draw what Blake requested.
THE ORIGIN OF THE LADYBUGS
Drunk as he was, Shelton took it upon himself to design what he wanted.
"I drew him this deer track, and he just went to the copier and made a copy and slapped it on there, and that's what I drew," he told Access in 2013.
In the end, Shelton got what looks like several ladybugs on his arm.
Two months later he added two barbed wires on the sides, hoping to make the tattoo look more "masculine," but it didn't work.
"To this moment, people still come up to me and say, 'Man, ladybugs … that's cool. What does that mean to you?" Shelton said on Mix 106.5, according to People. "I probably have the crappiest tattoo – not only in country music but maybe the world."
HIS GIRLFRIEND'S KIDS LOVE THE TATTOO
Although Blake's attitude toward his tattoo is undoubtedly one of disbelief and embarrassment, the ink piece has earned him some good points with his girlfriend Gwen Stefani's kids.
Two years ago, Stefani took to Twitter to share an adorable photo that shows the arms of his three kids sporting the same "ladybug" design as Blake next to the original piece.
April 2, 2017
Stefani, who Shelton says has a knack for art, spent over an hour drawing the tattoo on Kingston, Zuma, and Apollo's arms with a Sharpie, and the kids couldn't have been more excited about it.
Although Blake doesn't share their excitement about the ladybugs, he's not complaining.
EARNING 'COOL' POINTS
Blake and Gwen have been dating for almost four years, which has given the singer enough time to build a strong bond with her kids.
Stefani shares the boys, Kingston, 12, Zuma, 10, and Apollo, 5, with ex-husband Gavin Rossdale, who is still pretty involved in their life and doesn't seem to have a problem with Blake taking on the stepfather role.
Gwen, Blake, and the kids seem to spend most of the holidays and special occasions together.
On his birthday last June, the kids surprised Blake with personalized balloons that had written messages for him. And a few months earlier, they all attended the premiere of the animated film "UglyDolls," where Shelton voiced one of the characters.
"My cool points went up with this one," the 43-year old told Extra at the time. "The kids are super excited about this movie. I'm excited for them because it's such a great message."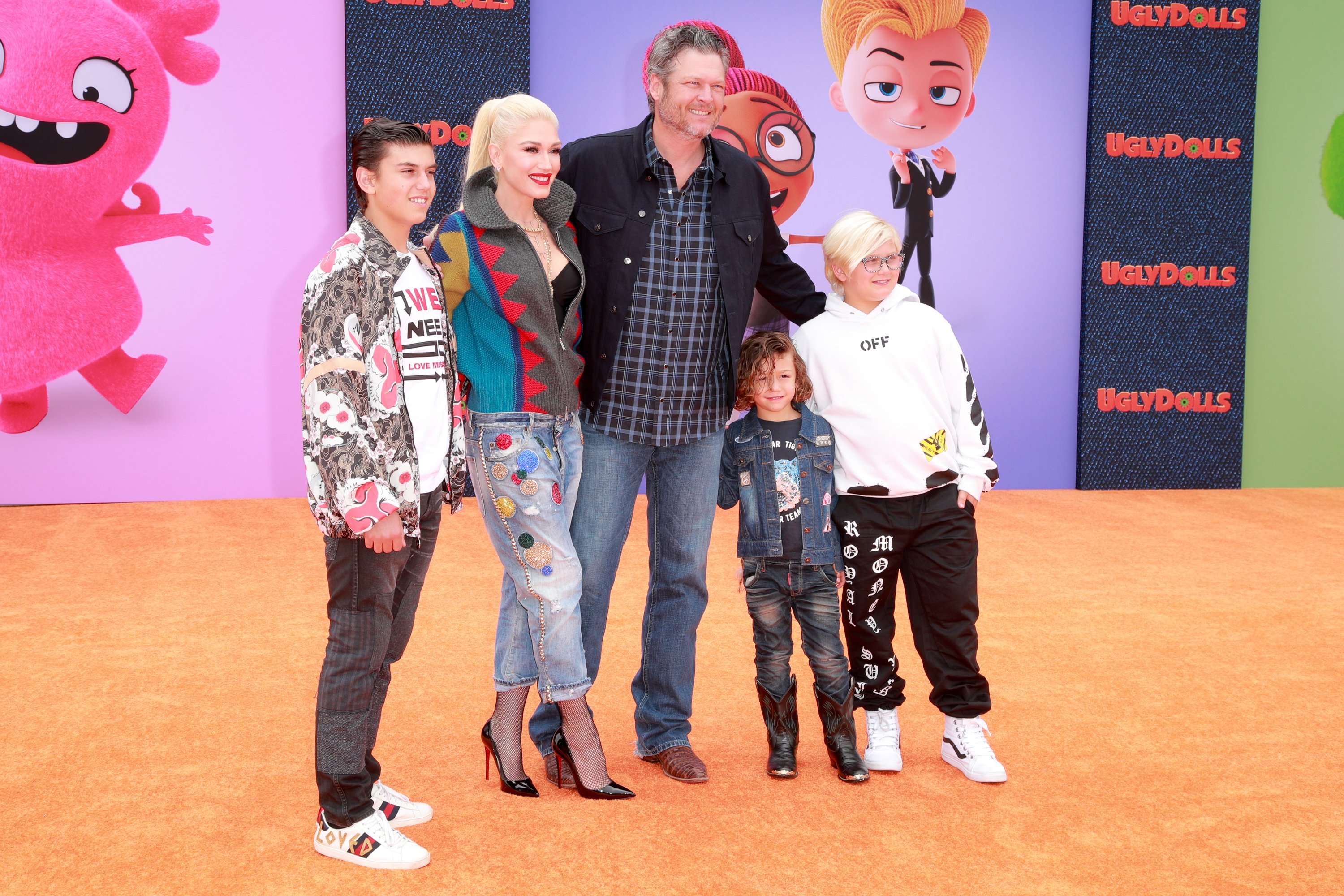 "It's a rare thing for Gwen and [me] to even get out at all. We don't really get a chance to do anything," he admitted. "One of the two of us are working, or the kids are in school — it just never works out for us to all go out. We get to do it about four or five times a year — this is one of them."
Although Blake and Gwen's fans are waiting for the couple to get engaged, the No Doubt singer said there is no rush, and they are "just trying to be in the moment as much as we can."