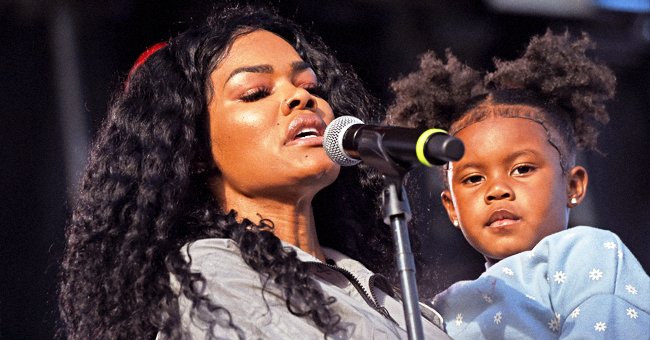 Getty Images
Teyana Taylor Sings with Daughter Junie at Dave Chapelle's Dayton Benefit Event after Mass Shooting

Teyana Taylor and her daughter, Junie, recently performed at a benefit concert held in honor of the recent mass shootings. She joined Chance the Rapper and other artists at the said event.
On Sunday, an event was held at the Dave Chappelle's Block Party to honor the Dayton shooting victims from earlier this month. Among the performers were Chance the Rapper and Teyana Taylor, who held her daughter, Iman Taylor Shumpert Jr., while singing.
Taylor couldn't contain her emotions as she performed in Dayton's Oregon District, which was caught on video by the attendees. The event was held at the same location where the gunman took the lives of nine people within a minute of firing outrageously.
"Today we're going to show the world that nothing will get us down," Chappelle reportedly said. "Dayton, Ohio, no matter what's going on, no matter how tough these times get, we hold our heads up high, because we know what we're about."
The event was organized by Kanye West and Dave Chappelle to bring light to the survivors of the unfortunate incident. The famous rapper also performed his Sunday morning service tunes at the benefit concert, among many others, including Thundercat and Stevie Wonder.
"We're not just doing this for our city," Chappelle continued. "We're doing this for every victim of every mass shooting in our country."
The man behind the shooting was identified as Conor Betts, a 24-year-old man from Bellbrook, Ohio, whose sister was among the nine he murdered. Although the shooter wore a body armor before firing at civilians, the police were able to shoot him down at the scene.
The Dayton incident happened less than 24 hours after another shooting occurred at El Paso, Mexico, which killed 20 people. The bloodshed weekend was described as "one of the deadliest days in the history of Texas," by Governor Greg Abbott.
Please fill in your e-mail so we can share with you our top stories!