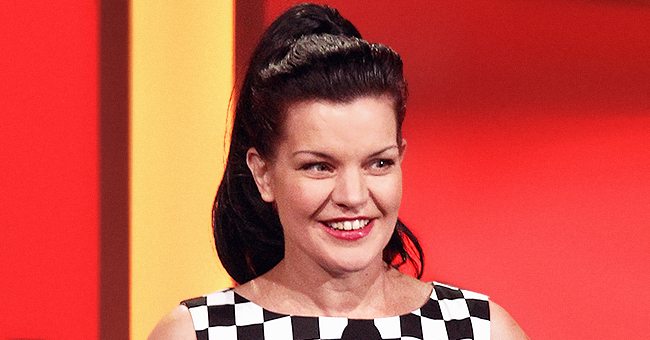 Getty Images
NCIS' Pauley Perrette's Post about Late Mom Sparked Discussion about Visits from Deceased Parents

Pauley Perrette is famously known for her starring role as Abby Sciuto in the television movie series "NCIS" from 2003 to 2018.
Her portrayal of the character endeared her to many fans. Recently she made a Twitter post about her late mother, which stirred up conversations amongst her fans, who were on hand to empathize and share their experiences with her.
The death of a loved one can be a sorrowful experience, leaving one with nothing but memories of the deceased. 50-year-old actress, Pauley Perrette still holds the memories of her late mom so dear, and in a post on Twitter, she revealed her mum had been visiting her in her dreams.
PAULEY'S TWEET
The actress' latest tweet on her Twitter page has generated a lot of replies from her fans. Her tweet revealed how she had been visited very often by her late mother in recent times.
She also asked her followers if their late parents have also visited them. Pauley's tweet reads:
"If you have a deceased parent, how often do they visit you in your dreams? Mom has been here SO much lately. I love it."
Many of Pauley's followers who viewed the tweet replied to it and shared their experiences. What followed was a host of interesting replies from people, detailing how their late parents had visited them, especially when they needed comforting, and also encouraged the star. The responses would surely have cheered Pauley up even more.
"I'm glad your mom has been dropping by more lately! I hope that continues and that your dreams are filled with nonstop joy, laughter and happiness!" one Twitter user wrote.
"They show up as often as you truly need to know they are there," another said.
"I'm glad your having these pleasant dreams that bring you solice at night. They originate from your love," one said.
PAULEY KEEPS MOM'S MEMORY ALIVE
Pauley lost her mother, Donna Bell in 2002. She died following a battle with breast cancer. Since her mom's death, the "NCIS" alum has continued to keep her memory alive.
She is the co-owner of a New York Bakery named after her late mother, and usually makes social media posts of her. She also continues to mark Mother's Day every year, to honor the late Donna this year's celebration wasn't different.
She shared an emotion-laden message for herself and others who have lost their mothers. The actress on her Twitter page shared the Mother's Day post. She wrote:
"Happy Mother's Day to all moms out there. And for all who are missing their moms today, I'm with you."
Accompanying the tweet was a picture of Pauley back when she was a baby being carried tenderly by her mother. As always, some of Pauley's numerous followers responded to the tweet and shared stories and pictures of their moms as well.
Please fill in your e-mail so we can share with you our top stories!