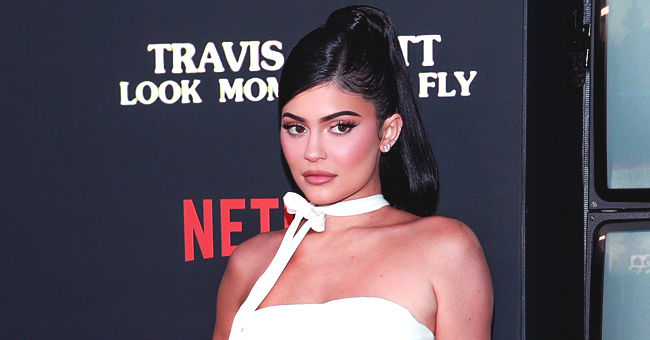 Getty images
Kylie Jenner Posts Video of Baby Stormi Watching Dad Travis Scott's 'Look Mom I Can Fly' on Netflix

Kylie Jenner is every bit the doting mother as she took to Instagram to share a tender moment with her fast-growing baby daughter.
Rapper Travis Scott, who is also widely described as Kylie's baby daddy, recently published a documentary film titled, "Look, Mom, I Can Fly." And there couldn't be any ambassador better than his little family.
BABY STORMI CURIOUSLY WATCHES HER DADDY'S NEW DOCUMENTARY
Kylie recently shared an adorable video clip of baby Stormi via her Instagram story. The closeup shot features the cute toddler dressed in a green and red mini Caribbean dress. She was also seated on a white couch with her gorgeous mother sitting close to her.
A screenshot of the short clip shows Stormi engrossed with whatever was in front of her and seemingly unaware of any other thing around. The video, however, showed that it had been her father's new documentary that had kept her so captivated.
Ever the proud mother, Kylie excitedly shared that it had been Travis' new documentary playing at the time the shot was taken. She did this by writing the words, "Watching Look Mom I Can Fly for the 3rd time" across the picture.
That seems very believable going by how adorably occupied little Stormi seemed as she watched the screen. Kylie's Thursday post comes soon after the documentary premiered.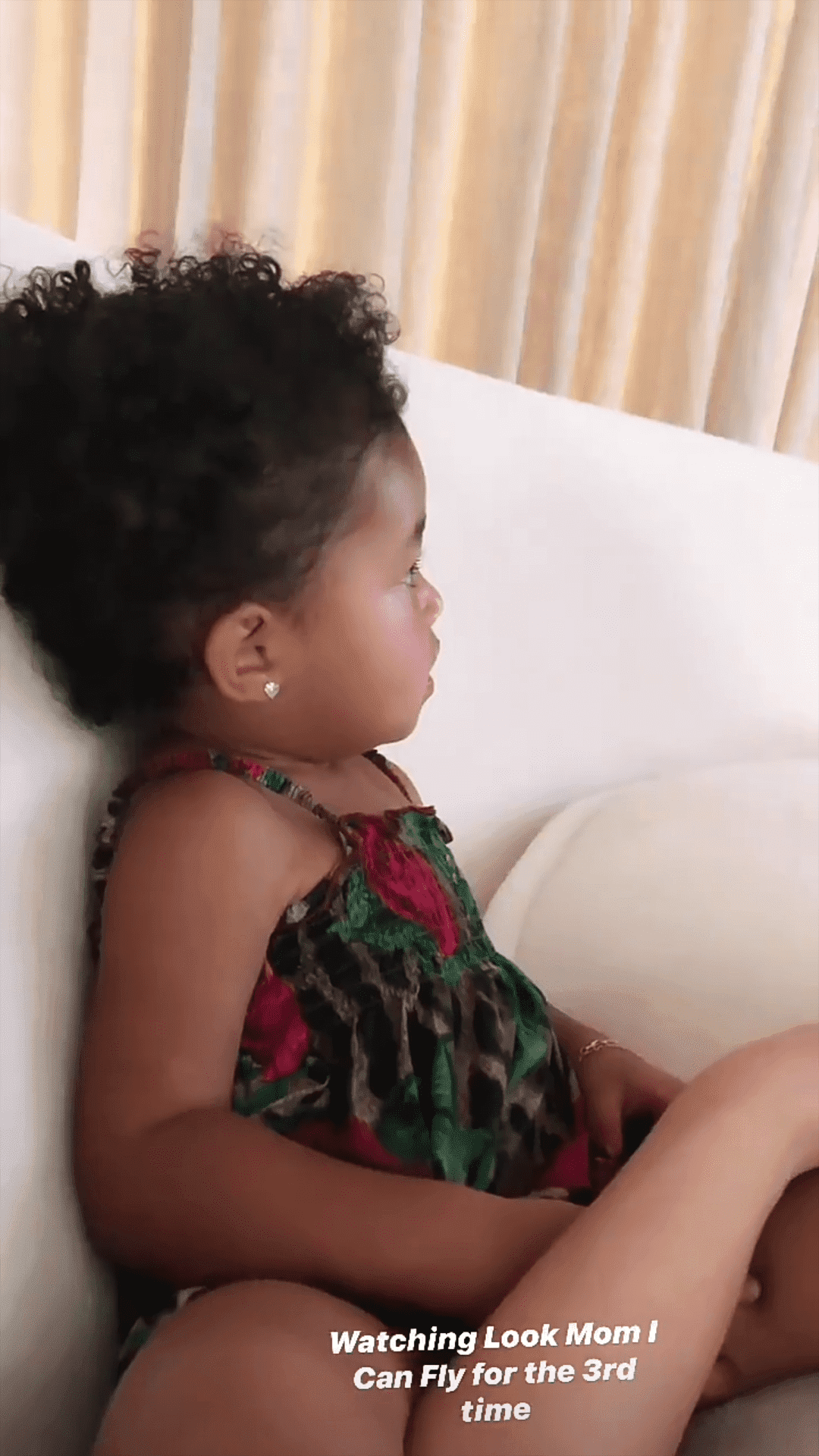 A screenshot of Stormi Webster watching her dad's documentary, "Look Mom I Can Fly" | Photo: Instagram/kyliejenner
WHY "LOOK MOM, I CAN FLY" HAS BECOME SO POPULAR
"Look, Mom, I Can Fly" is a rather special one for Kylie and Travis. That is because it includes never seen before videos from when the gorgeous star was pregnant with Stormi. Now, Kylie's big move keeping her pregnancy of utmost secrecy left the entire internet up until when she birthed Stormi.
It is why Travis' new documentary has gained attention worldwide. It contains home videos around the time of the birth of Stormi. Bringing the cameras in for Stormi's birth, Travis is seen looking anxious while sitting next to Kylie's hospital bed holding her hand.
The tender moment plays on with the award-winning rapper, dressed in his standard black hoodie and track pants, nervously ringing up his hands as if to pray. There is nothing to not love about "Look, Mom, I Can Fly." If nothing else, it is expected that it becomes a treasured one for the young couple as they continue to grow their family. Stormi may not know it yet, but the documentation is one that she will come to treasure forever.
Please fill in your e-mail so we can share with you our top stories!