Ice-T's Look-Alike 3-Year-Old Daughter Chanel Pays Bill on Mom Coco's IG Story
Following in the footsteps of her famous parents, Ice-T and Coco Austin's, Chanel Nicole Marrow is learning how to live the celebrity life by paying her own bills at just three-years-old.
Ice-T's wife, Coco Austin has always expressed how much she wants to raise her daughter, Chanel Nicole Marrow to be independent and expose her to all the opportunities she never had. Its seems like financial independence might just be one of them.  
During an outing to a restaurant, with her mini-me, Austin shared pictures on her Instagram story of the dreaded moment that the bill has to be paid. But if you are Chanel Marrow, paying the bill is a piece of cake.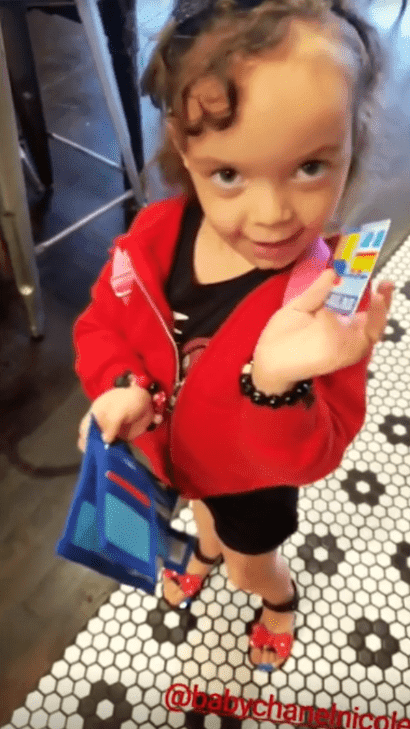 Posing with her wallet out, Chanel happily displays a colorful bank card. From the look on her face it seems someone isn't afraid to pay bills.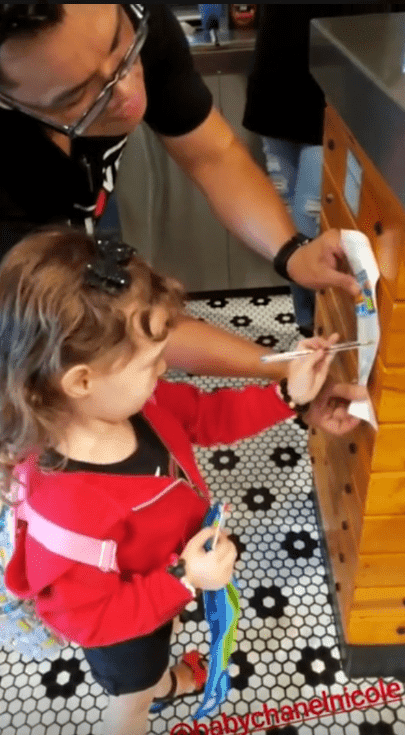 The three-year-old makes her payment official with by signing her signature on the receipt. The helpful waiter holds up the receipt, as an attentive looking Chanel puts the final touches on her signature.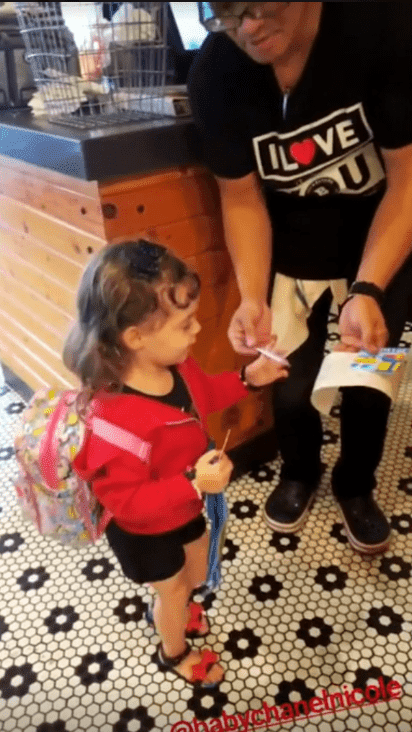 Looking very grown up paying her bill, it is no wonder Ice-T gushed to ET saying:
"I can't lie. I mean, she's so cute and she's really smart." 
Chanel is learning how to write and it ooks like she has already got her signature mastered. With over 400 000 followers on her Instagram page, she is going to be signing more than just bills.
Speaking to E News, Austin expresses how she wants to steer her daughter away from the life she lived and wants Chanel to achieve all the this she couldn't:
"I hope Chanel grows up to be an amazing person. I want her to be spiritual and lovable and a really good person. I want her to become like a doctor or scientist. I don't want her to be who mom is."
Austin is raising her daughter to be the best she can be. Gone are the days of a piggy bank, if you are a celebrity child, a debit card is going to expose you to the value of a dollar