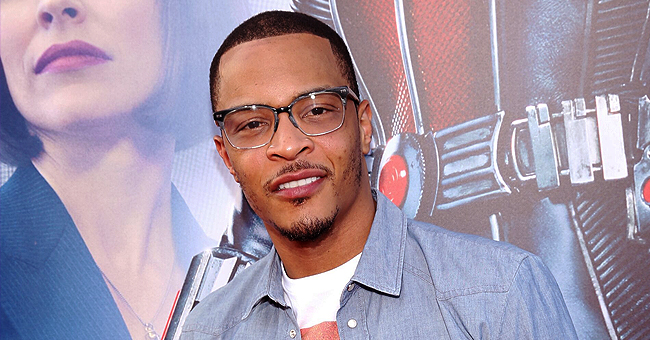 Getty Images
'Friends & Family Hustle' Star TI Launches 'ExpediTIously' Podcast That Focuses on Social Topics

Tip "T.I." Harris has found a new outlet for his opinions on social issues. The rapper announced that his first-ever podcast "expediTIously" will launch in a matter of days.
T.I. has made his mark as a rapper and an actor, but fans also know he's a socially conscious artist who is never afraid to use his voice when the need arises.
That voice is about to get a wider reach with the September 5 launch of T.I.'s PodcastOne series "expediTIously," PEOPLE reports.
Still To Come: Earlier this year, T.I. joined several other celebrities in calling for a boycott of Gucci
"I'm becoming more and more known for my opinions," T.I. told the outlet. "I looked at my interactions on social media and realized that that platform wasn't robust enough to flush out my ideas."
"ExpediTIously" will provide the rapper's opinions "a little more time and dialogue" and serve as a vehicle for highlighting critical social issues from different perspectives.
For T.I., this will entail conversations with activists, celebrities, and influencers on different sides as pertains to every issue. Ice Cube, LL Cool J, and T.I.'s wife Tameka "Tiny" Harris are some of the personalities slated to be a part of the podcast.
The Grammy winner further explained:
"Information was meant to be shared for the greater good to push the generation and the culture forward. …We sit down and have stimulating dialogues and conversations with people who have different perspectives, that directly affect the generation and the culture."
T.I., 38, has also promised fans they'll be seeing a different side of him with the new podcast. "I think a lot of people are going to be surprised with the diversity of my personality, and how dark my sense of humor is!" he said.
"I feel like me being able to share my opinions, views, and perspective," T.I. finished. "There's a freedom that comes with that, and I really do appreciate it. I'm looking forward to it."
The "Dime Trap" rapper has been known to use his voice and platform to condemn social injustice, especially with issues affecting the African American community.
Earlier this year, T.I. joined several other celebrities in calling for a boycott of Gucci after the luxury fashion brand released a new line of balaclava sweater bearing a blackface design.
With "expediTIously," T.I. can now shine a bright light on the social issues that affect himself and everyone else. Interested listeners can subscribe to the podcast on Apple Podcasts or PodcastOne, with new episodes dropping every Thursday.
Please fill in your e-mail so we can share with you our top stories!