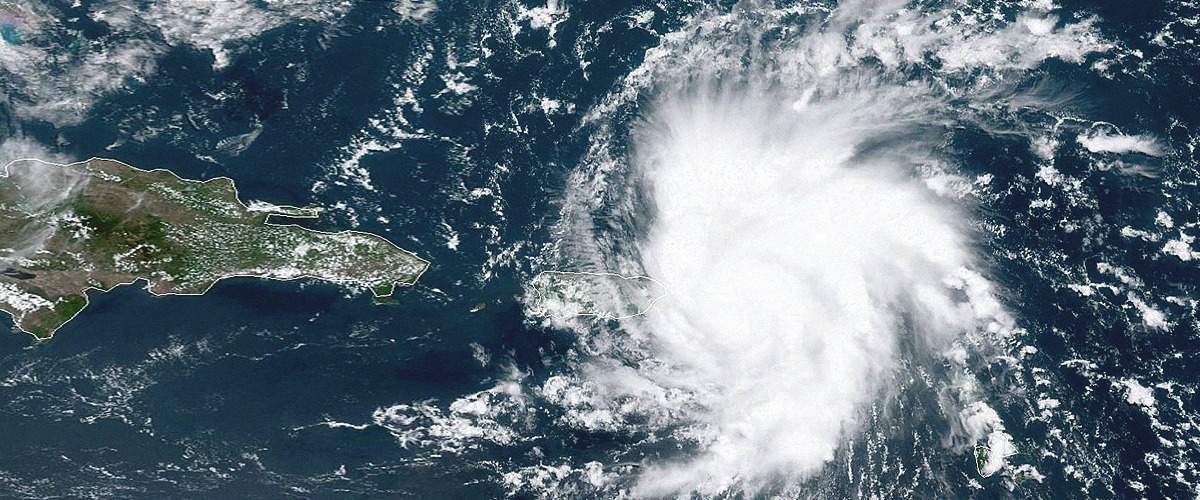 Wikimedia Commons
Hurricane Dorian Expected to Make a Landfall in the Carolinas

There is still a wide range of possibilities when comes to Hurricane Dorian's landfall, but now Florida isn't the only state that might feel the wrath of the natural disaster.
It has been reported that most models now point that the high-end Category 4 storm may very well hit the coasts of North and South Carolina, as well as Georgia's.
With so much uncertainty surrounding the hurricane, specialists don't want to rule anything out and warn that landfall is "still possible anywhere along the east coast of Florida and points further North."
NORTHERN BAHAMAS ON HIGH ALERT
According to CNN meteorologist Dave Hennen:
"Dorian is expected to be close enough to the coast to bring life-threatening wind, storm surge, and flooding rains starting early next week."
A Category 4 Hurricane is no laughing matter and by Saturday, at around 11 a.m, the storm had reached winds of 150 mph while getting closer and closer to the Northern Bahamas.
It is believed that the natural phenom will reach the Northern Bahamas on Sunday, but people can expect to encounter tropical-storm-force winds as early as Saturday night.
DON'T RISK YOUR LIFE
Prime Minister Hubert Minnis realizes how serious and dangerous the situation is, which is why he has cautioned everyone to not put their lives on the line by braving the hurricane.
During a news conference, the politician left a warning to those who might be considering to stay put: "The price you may pay for not evacuating is your life."
PREPARATION IS KEY
It is worth noting that, even if Dorian doesn't make landfall in Florida, the state could still be hit with life-threatening winds, heavy rain and storm surges, much like what happened in 2016 with Hurricane Matthew.
Ron DeSantis, the Governor of Florida, urged Floridians to continue to prepare, reminding everyone that major flooding events are still a big concern even if the state isn't directly hit by the storm.
Please fill in your e-mail so we can share with you our top stories!