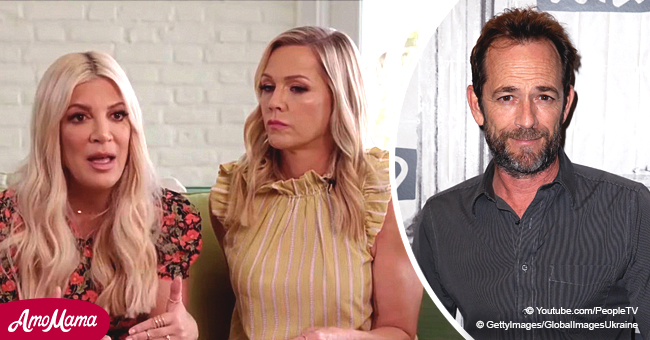 youtube.com/People Tv
Tori Spelling, Jennie Garth Say Luke Perry Was so Supportive of 'Beverly Hills, 90210' Reboot
Tori Spelling and Jennie Garth opened up about how Luke Perry reacted to the "Beverly Hills 90210" reboot. Perry won't appear on the show but had a lot to say to the cast that did return.
In an interview with People magazine, Tori Spelling and Jennie Garth, who played Donna Martin and Kelly Taylor on "90210" respectively, revealed what the late Luke Perry told them about the reboot of the show.
Luke played Dylan McKay on the hit teen series which aired in the 90s. Sadly, the actor passed away on March 4, this year. Before he died, he spoke to his former castmates about the two-year project.
"He was like, 'Don't lose your vision, stick to your guns,' " Spelling, 47, told the outlet, revealing Perry's positive outlook. She and Garth teamed up together to make the show a reality two years ago.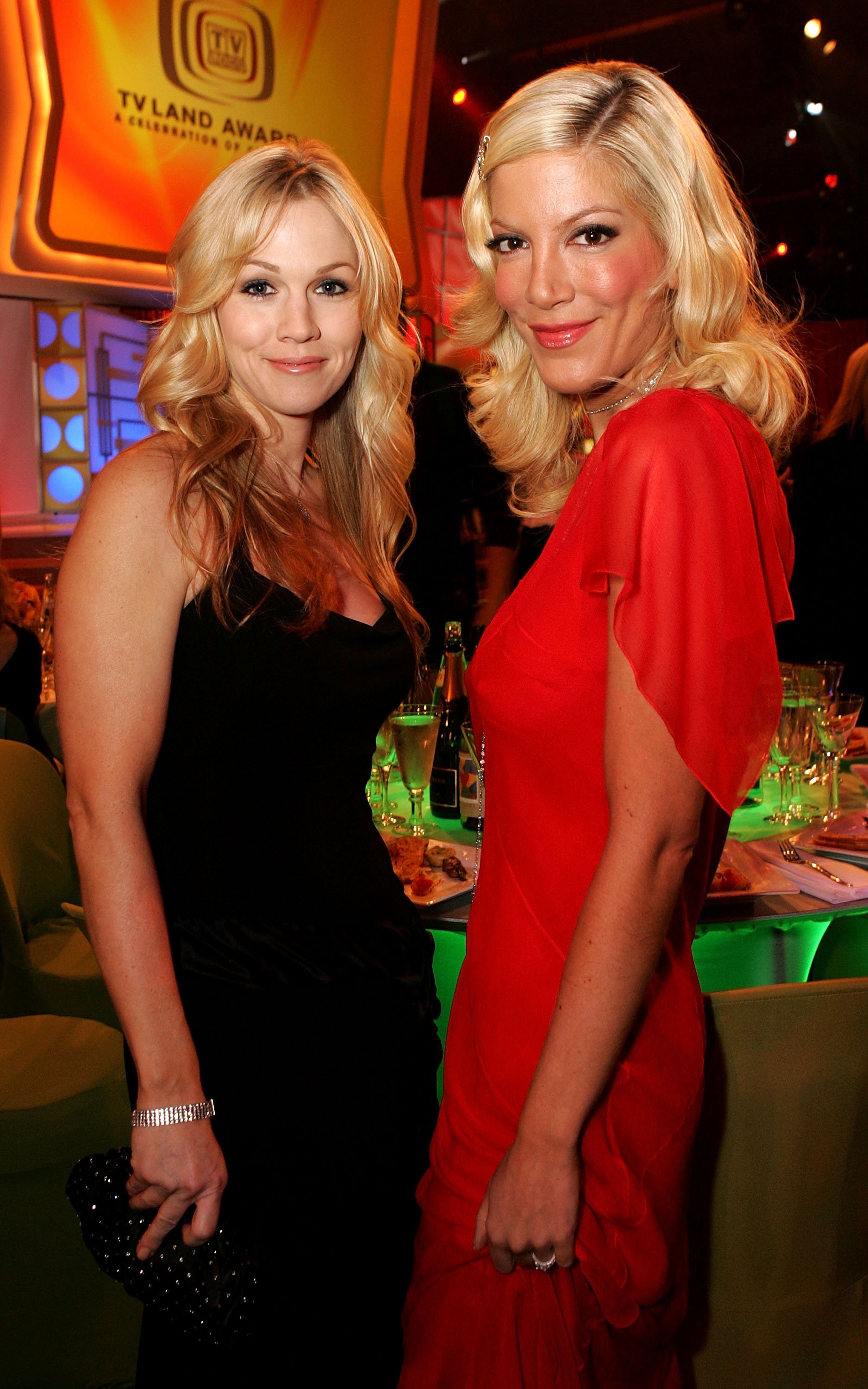 Jennie Garth and Tori Spelling attend the 2005 TV Land Awards in Santa Monica, California on March 13, 2005 | Photo: Getty Images
She continued: "Basically he told us to do what we set out to do and not change our minds." Perry couldn't be featured on the reboot, titled "BH90210" due to his obligations with Netflix's "Riverdale."
However, he was on speakerphone during the first meeting for the reboot, Spelling revealed. She described him as being "so supportive, and really proud" of their efforts.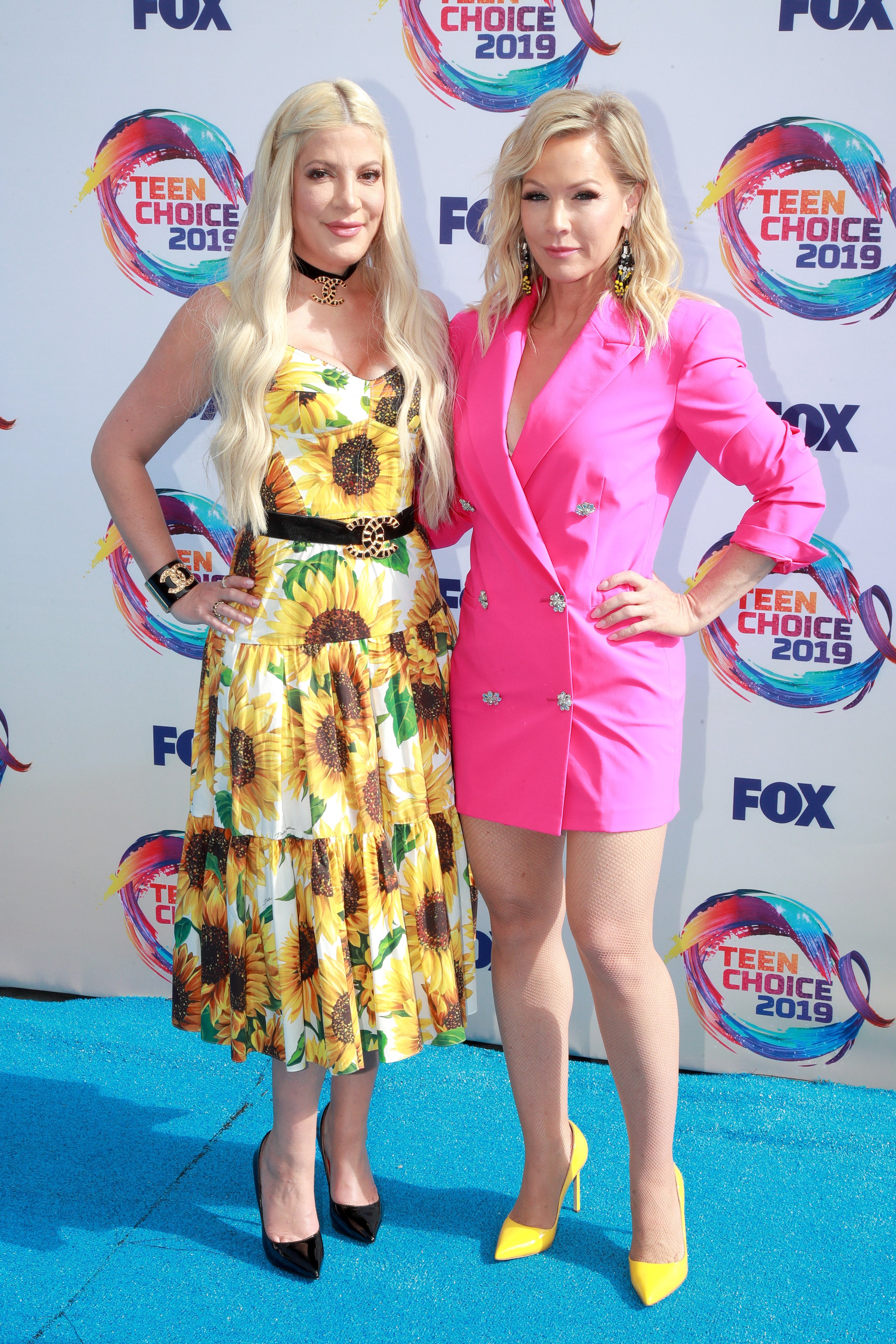 Tori Spelling and Jennie Garth attend Fox's Teen Choice Awards in Hermosa Beach, California on August 11, 2019 | Photo: Getty Images
Perry's death, which followed a major stroke, came at the same time the cast reunited to work on the show together. The loss hit them hard, and in a bittersweet sense, the reunion came when it was most needed.
Spelling explained that in such a time, her castmates were "the only people that could really understand." Garth added: "I wanted to be with my brothers and sisters that knew that relationship, and it brought us together on such a deep level."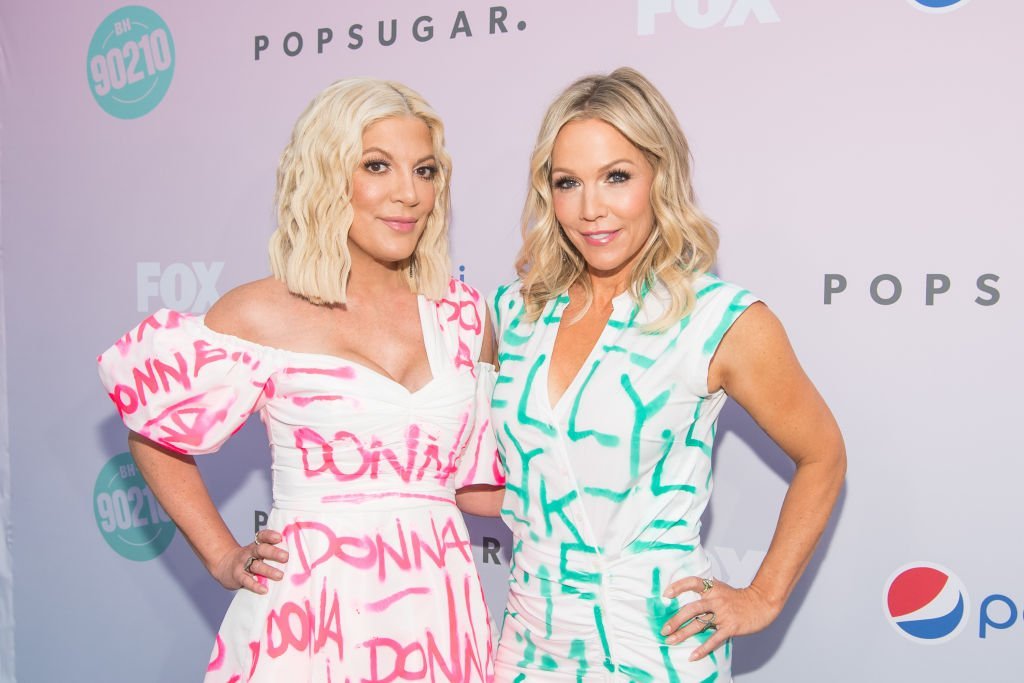 Tori Spelling and Jennie Garth attend the "Beverly Hills 90210" Peach Pit Pop-Up in Los Angeles, California on August 3, 2019 | Photo: Getty Images
She went on to say that while filming the show she would often think, "He would be so happy right now to see us." She made sure to say that things aren't always perfect between the group but they are basically family.
"There's a reason, that, 30 years later, we're all back together again," she said. In an early August interview, Garth also insisted that Perry was "with [the cast] every second of the time."
She and Spelling were on the "Today" show for another chance to discuss the upcoming "Beverly Hills 90210." At the time, Garth said the timing of the reboot announcement was "horrific."
The news came about a month before Perry passed. Still, she admitted, "It was a way for us to all be together during (an) incomprehensible painful time."
Spelling also shared plans to pay a modest tribute to Perry on the new show. She said it was not meant to take away from the devastating loss, but explained that they just wanted to do something "in a nice way."
Another cast member, Shannen Doherty, had also rejected the invitation to be part of the reboot initially. However, she revealed that Perry's death pushed her to join her former castmates.
Back in early August, she also spoke to People and expressed that, at first, she "definitely wasn't going to do it." Upon Perry's death, things went in a totally opposite direction.
"When Luke passed away, things drastically changed for me and I felt like it was a great opportunity to honor him," Doherty explained.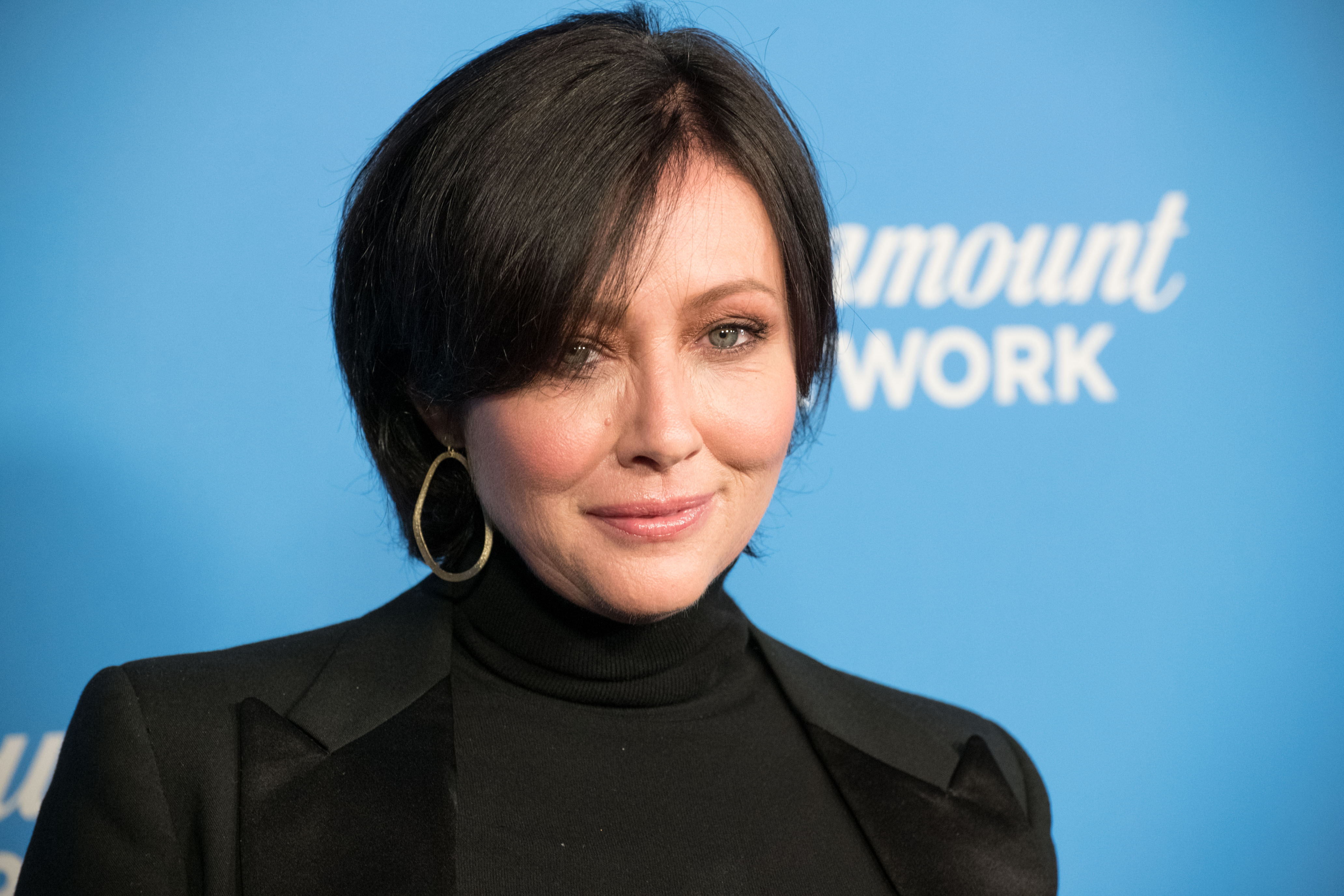 Shannen Doherty attends the Paramount Network Launch Party in Los Angeles, California on January 18, 2018 | Photo: Getty Images
She said she was happy she changed her mind thanks to the company she enjoyed. "We went on this amazing journey together where we also got to really, sort of, heal through losing somebody who means the world to all of us," she stated.
"Beverly Hills 90210" premiered in mid-August on Fox. It airs Wednesdays at 9 p.m and stars Gabrielle Carteris, Brian Austin Green, Jason Priestley, Ian Ziering, Spelling, Garth, and Doherty.
Please fill in your e-mail so we can share with you our top stories!