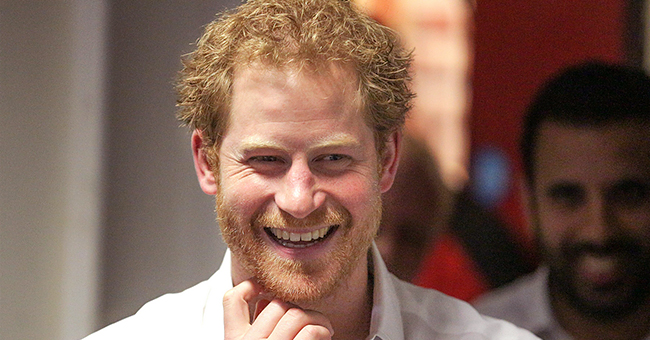 Getty Images
Prince Harry Eager to Show South Africa to Meghan & Archie after William, Kate Charity Split
News of the upcoming Duke and Duchess of Sussex's tour to South Africa has become widespread. Delightfully, the Prince has publicly expressed a great longing to experience Africa with his little son.
Via their Instagram page, @sussexroyal, Prince Harry explained that the tour would kick off in "just a few weeks." He further described Africa as a part of the world that has become a "second home" to him.
"Our team has helped create a meaningful programme that we're so excited to share with you," he further shared.
It was only a few months ago that the Prince and his former actress wife, Markle, welcomed their first child, Archie. The Duke is proving to be every bit the first time father and a proud one too as he expressed excitement at getting to visit Africa with his wife and son.
"On a personal note, I can't wait to introduce my wife and son to South Africa! We'll see all of you very soon," he wrote.
The post is only a day old, but it has already gained lots of attention as it confirms rumors that Archie will be accompanying his parents on tour. The Duke's loving words have, however, roused netizens and there are well over 5,000 comments!
One fan, @_davina_a commented:
"How lovely for the Duke to put a personal note. We can't wait to see the entire family either, much love."
While another, @dooneyskitchen wrote:
"My wife and my son. Cutest thing I have read all morning. So happy for you, Harry. Ignore the haters. Your life is full and complete."
It is not the first time that the Duke and Duchess will be paying a visit to the exotic continent. It is a widely known fact that they have traveled to Africa together several times. It is, however, the very first time for their newborn son, Archie.
Prince Harry's unending admiration and love for Africa seems to explain it all. The 34-year-old had found a visit to Africa the perfect way to date and "get to know" Markle much better. Also, Prince Harry proposed to Markle using a ring which features a large diamond he discovered in Botswana, "His second home."
Vogue reports that the tour will kick on September 23 and that it will not be limited to South Africa. As the caption of the post reads, Prince Harry will be taking solo trips to Malawi, Angola and Botswana. If nothing else, pictures of little Archie and his parents in Africa are sure to melt hearts!
Please fill in your e-mail so we can share with you our top stories!