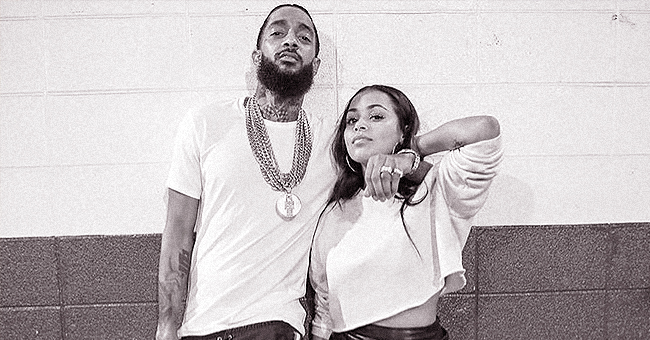 Instagram.laurenlondon
Lauren London Celebrates Son's 3rd Birthday after Eric Holder Was Indicted for Nipsey Hussle Murder
Yet another important milestone reminds Nipsey Hussle's family of their unbearable loss.
For Nipsey Hussle's family, every day is a bitter reminder of their loss, of what should have been.
His little son with Lauren London turned 3, and his father wasn't there to share that joyous moment.
"Today is my warrior baby's 3rd Birthday. You are the Light that shines in darkness, you are everything we prayed for and more. Continue to shine Sun ????." Lauren London
KROSS' FIRST BIRTHDAY WITHOUT DADDY
It was an emotional day for Lauren, who shared several photos of her baby boy, but her tribute was also tinged with sadness.
This is the first birthday that little Kross will celebrate without the loving presence of his father, Nipsey Hussle, shortly after shooter Eric Holder was indicted for his murder.
BIRTHDAY MESSAGES FROM FANS AND FRIENDS
Little Kross received lots of happy birthday messages from celebrities like Cassie, La La Anthony, Busta Rhymes, and Naomi Campbell; as well as from thousands of his father Nipsey's devoted fans.
The actress and Nipsey had been in a committed relationship for 6 years
LAUREN LONDON HONORED NIPSEY ON HIS BIRTHDAY
On August 15, 2019, Lauren celebrated what would have been Nipsey's 34th birthday, declaring that it was the perfect day to remember all the good he'd brought into her life.
"Today we celebrate you, my beloved- Today we honor you, king. We are to live in our highest vibrations today because that is how Nip lived his life. We should encourage and inspire today because that is how Hussle lived his life," she said.
KROSS' BATMAN BIRTHDAY PARTY
Lauren made sure that despite her pain, Kross had a lovely birthday party with his friends, and the theme was Batman, with a huge cake surmounted by the caped superhero.
But for Lauren, the true tragedy is that Kross didn't have time to get to know his father.
"My pain is from a 2-year-old that probably won't remember how much his dad loved him," she said.
Kross will have his mother's love, her memories to guide him, and his father's music to help him know a little of the man Nipsey Hussle was.
LAUREN LONDON STILL GRIEVING
Since the news broke on March 31, 2019, that rapper Nipsey Hussle had been shot and killed outside of his Hyde Park clothing store in Los Angeles, his companion Lauren London has been struggling to deal with her loss.
The actress and Nipsey had been in a committed relationship for 6 years, and share a son, Kross, who was just 2-years-old at the time of his death.
Nipsey Hussle, who was committed to bringing change to his community was killed the day before he was scheduled to meet police officials to discuss ways to end street violence in South LA. His killer is Eric Holder, a man believed to have gang affiliations.
Please fill in your e-mail so we can share with you our top stories!