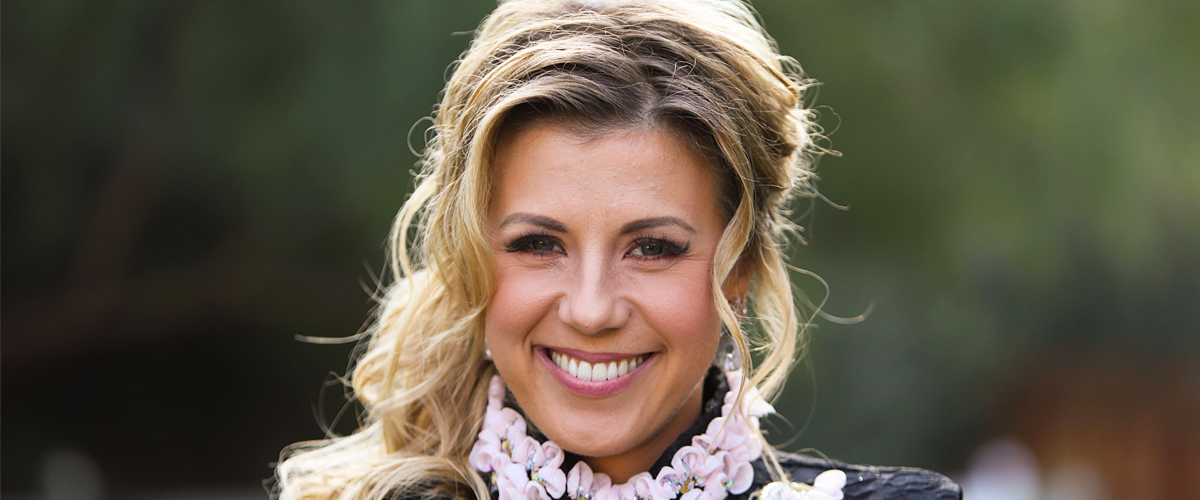 Getty Images
Meet 'Full House' Jodie Sweetin's Adorable Daughters
Actress Jodie Sweetin, best known for "Full House," has been very busy lately working on the show's spin-off "Fuller House" and taking care of her two daughters, Zoie and Beatrix.
During an interview with "Today," the actress pointed out that she has tried her best to shield her daughters from getting misled on the Internet.
Jodie used everything from ecstasy to crack.
Jodie Sweetin as a parent
"I have honest conversations with them about what social media really is — that it's not real. The things that you see, that you wish you looked like, or you wish you were, are not the real people. ... It's edited," added Jodie.
Apart from that, she has taught Zoie and Beatrix, her daughters, not to post anything online that they don't want to see for the rest of their lives.
Speaking of Zoie, she has an Instagram account that is closely monitored by her mother, who admitted to being proud of her as all the things Zoie posts are positive. "I have no patience for any sort of cyberbullying," the actress stated.
Jodie also revealed in "Today" that she is very open with her daughters as they know she used to drink a lot and that she doesn't do it anymore.
She is open with her daughters about her past
"I have to have those open conversations with them because if I don't, they're going to get misinformation somewhere else," the "Fuller House" star admitted.
She also said that the best thing she can do for them is being an example of how "recovery" and "being a good human" is like, adding that she hopes to be raising justice warrior who will do good in the world.
Jodie's difficult life
Unfortunately, Jodie's life was not as easy as it seems nowadays. Since both of her parents were in prison when she was born, her uncle, Sam Sweetin, and his second wife, Janice, adopted her.
Her acting skills were present ever since she was a young child, so Janice followed the advice of her friends and introduced Jodie to a talent agent. When she was four years old, she landed her first gig in a hot dog commercial.
In 1987, she made her acting debut in the TV show "Valerie," wherein she portrayed Pamela, the niece of Mrs. Poole. Her participation on that series caught the attention of Thomas Miller and Robert Boyett, who hired her to appear on "Full House."
Jodie worked in the show from 1987 to 1995 portraying Stephanie Tanner, one of the daughters of Danny Tanner.
Her alcohol and drug abuse
By the time the sitcom was canceled, she was only 13 years old. Soon after that, she started having problems with alcohol. Years passed, and her addiction to substances got worse as she used everything from ecstasy to crack.
In 2002, she married Shaun Holguin, a police officer. Although most people would stop using drugs if they live with a police agent, she didn't, what ultimately led to the couple's divorce in 2006.
During her late teens and 20s, Jodie kept getting in and out of 12-steps programs and rehab facilities trying to battle her addiction problem, but nothing seemed to work.
Finally, in 2006, she stopped using, but she would later relapse. In 2007, she worked as a host on "Pants-Off Dance-Off," where she met Cody Herpin, who was working as a driver on film sets.
Writing a book addressing her addiction
They started dating in May of that year and, on July 14, 2007, they tied the knot in Las Vegas. Zoie, their only daughter, was born in 2008. Unfortunately, the actress filed for divorce from Cody later that year.
In her 2009 book titled "UnSweetined," Jodie revealed that when she was in the middle of the custody battle of her daughter with Cody, she started getting high again. She even admitted to driving her car with Zoie in it after drinking two glasses of wine.
"That was the big rock bottom," the actress wrote in the book, adding that she got sober for good on December 7, 2008, when she got a call that the court would get into an emergency custody investigation due to her drinking problem.
In August 2010, she and DJ Morty Coyle welcomed Beatrix to the world. Jodie and Morty tied the knot in 2012, but parted ways in 2013, finalizing the divorce proceedings in September 2016.
Now that Jodie got her life back on track, she is focused on spending as much time as possible with her two daughters, who are 11 and 9 years old at the moment.
Please fill in your e-mail so we can share with you our top stories!