Meet Meghan McCain's Husband, Ben Domenech
"The View" co-host Meghan McCain is happily married to conservative writer and television commentator Ben Domenech. Here's what we know about him and their relationship.
Meghan McCain is known for leading a mostly private life away from the cameras and the curious eyes of fans.
She once confessed she was hoping to get married in secret, but the blogs were quicker and spread the news of her engagement before she was ready to share the story on her own volition.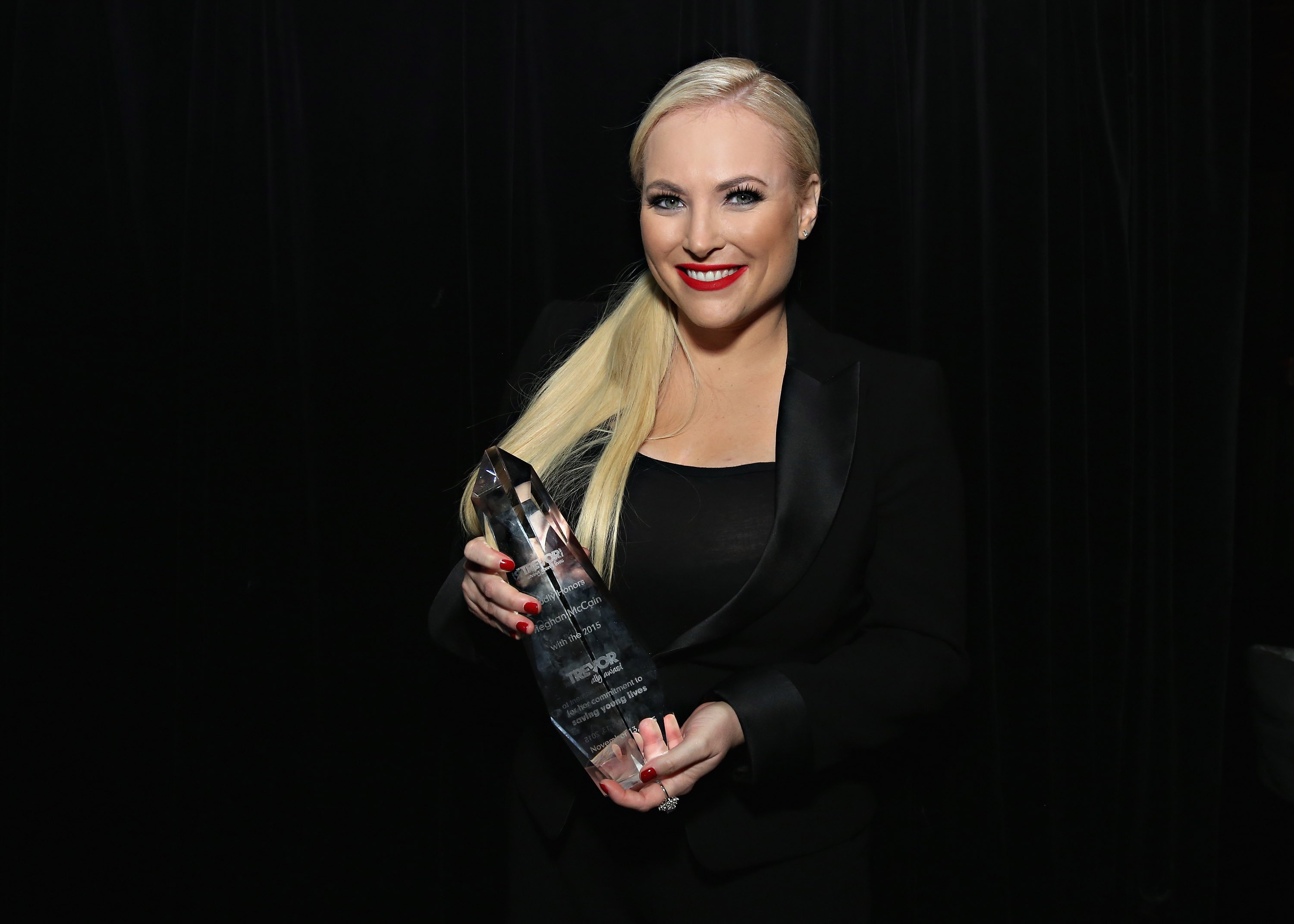 McCain and her husband Ben Domenech dated "for years" according to what she said on "The View," but they have been so careful with their relationship that there are no details on their earl days together.
In 2016, some of Meghan's tweets mentioned her boyfriend, and she also shared photos of the meals he cooked on Instagram, but other than that is not clear when or how they met.
Still, before dating Meghan, Domenech was already quite the controversial figure. Here's what we know.
A YOUNG POLITICAL PRODIGY ACCUSED OF PLAGIARISM
Domenech, 37, started his career as a political pundit by writing the "Any Given Sunday" column on the National Review Online (NRO), in addition to a personal blog.
He attended the College of William and Mary between 1999 and 2002 but left before his senior year when the US Department of Health and Human Services hired him as a speechwriter for Secretary Tommy Thompson.
He also worked as chief speechwriter for U.S. Senator John Cornyn of Texas and was an intern in the White House's speechwriting office under George W. Bush.
In 2004, Domenech co-founded the Red State, a conservative blog that, according to their site, "became one of the most influential voices of the grassroots on the right."
Two years later, Domenech was hired by The Washington Post to write a blog using "commentary, analysis, and cultural criticism" from a conservative's point of view.
However, he quit to the position six articles and three days later after being accused—with proof—of plagiarizing some of his previous articles from publications such as The New Yorker, The Washington Post, and the National Review.
Domenech initially denied the accusations, but later apologized in a blog entry on the Red State, writing:
"I hope that nothing I've done as a teenager or in my professional life will reflect badly on the movement and principles I believe in."
OTHER CONTROVERSIES
In 2010, Ben came under fire after he stated in an article picked up by CBS that Supreme Court Justice nominee Elena Kagan was potentially the "first openly gay justice."
After the White House fired back to Ben's article, denying that Kagan was other than straight, he wrote a follow-up article on the Huffington Post apologizing for believing and repeating "a Harvard rumor in a speculative blog post."
Three years later, Domenech caused controversy once again when it was revealed that he and other conservative writers had received payments from Joshua Trevino, another conservative pundit, to write favorable propaganda for the Malaysian government.
Although Domenech admitted receiving $36,000, he also stated that:
"I did not ever have anyone looking over my shoulder for what I wrote, and the guidance really was just to write about the political fray there and give my own opinion."
MEGHAN AND BEN'S ENGAGEMENT AND MARRIAGE
In November 2017, US Weekly reported that McCain and her fiancé were already planning their marriage, prompting her to acknowledge the news on "The View" publicly.
There, she said they had been dating for years and revealed Ben proposed while they were at Mayo Clinic waiting for Meghan's dad, late senator John McCain, as he underwent a scan related to his brain cancer.
"We got engaged because we decided to sort of celebrate life and celebrate being alive," Meghan said. "It's not the most romantic story, but he is my partner."
McCain and Domenech tied the knot just a few weeks later at the McCain family lodge in Sedona, Arizona, according to People.
"The bride's father, Senator John McCain, gave her away and they were married by John Dickerson," said a rep for the couple. "Following the ceremony, McCain and Domenech celebrated with dinner and dancing surrounded by their family and close friends."
THROUGH THE UPS AND DOWNS
In almost two years of marriage, Ben and Meghan have faced some hardships together.
First, the death of her father in August 2018, and then the loss of their first child, as McCain suffered a miscarriage in early 2019.
McCain opened up about her miscarriage in an op-ed piece for the New York Times, writing:
"I knew I was pregnant before I formally knew I was pregnant. My body told me in all the ways women are familiar with. It told me in the same ways that I was miscarrying. The confirmation from my doctor came the day of that photoshoot [for The View], at the worst possible time."
And continued:
"I had a miscarriage. I loved my baby, and I always will. To the end of my days, I will remember this child — and whatever children come will not obscure that."
Meghan and Ben will celebrate their second wedding anniversary in two months, and despite the low blows, they seem to be enjoying their life to the fullest—if McCain's Instagram account is any indication.