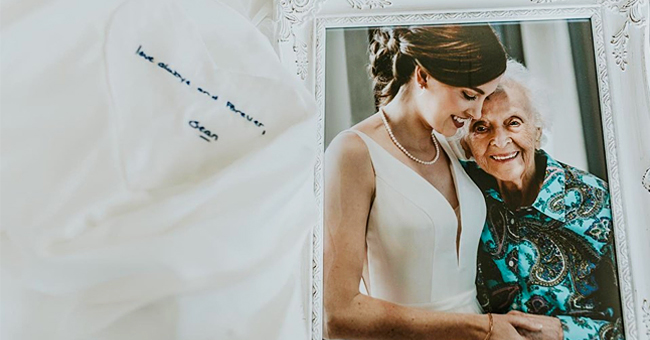 facebook.com/mistymclendonphotography
Texas Bride Tara Foley Had Hospice Photoshoot with 102-Year-Old Grandma Who Couldn't Fly to Wedding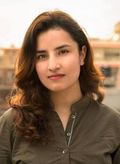 Tara Foley did not want her hospice grandmother to miss her wedding, so she flew to her from Texas to Florida for a special photoshoot.
When her 102-year-old grandmother, Stasia Foley, started receiving hospice care just a few weeks after she shopped for her wedding dress, Tara knew that she would not make it to her wedding.
Stasia was willing to move mountains to be at her granddaughter's wedding, but her deteriorating health would not let her leave Florida where hospice workers were taking care of her.
During her time there, she even mentioned that her goal was to attend Tara's wedding that summer.
NOTHING COULD COME BETWEEN THEIR LOVE
Tara would not let the distance come in between her grandma's wishes--she decided to fly to Florida to see her grandma.
In an interview with PEOPLE, Tara revealed how she longed for her grandma to see her as a bride.
"I knew she wouldn't be able to make it back to Texas for my wedding," she said. "When I heard that, I said, 'I have to go to her. I want her to see me in my dress. And I want to get as close as I can to giving her last wish.'"
TARA'S "SECRET" TRIP TO FLORIDA
After making up her mind to see her grandma before the wedding, Tara told her parents that she was accompanying her fiancé, Matt Bars, for a work trip to Florida.
The 37-year-old flew to Fort Myres but left her fiancé behind because she did not want him to see the wedding dress.
She went to her aunt and uncle's condo and told them that she wanted to ask more questions to her grandma for a legacy video that she started making back in September.
THE MAGICAL MOMENT
When Tara went to see her nana inside the condo, she was beyond happy and excited.
"She looked at me and said, 'I thought it was going to be you,'" she recalled.
She then changed into her wedding dress and surprised her grandma with a photoshoot.
"I wanted so badly for her to see me in my dress," Tara reminisced. "She just touched the fabric and touched the tulle of my dress. She kept looking at my dress and looking at me."
Stasia told her granddaughter that she was a beautiful bride. It was an emotional moment for the duo and they got all teary-eyed that day.
Even the photographer, Mary Kamp, got emotional while doing the photoshoot for them.
"It was super precious," Kamp shared. "It was very, very sweet."
THE PHOTOS WERE AN OVERWHELMING SURPRISE FOR TARA'S FAMILY
Less than a month after the photoshoot, Stasia passed away. Until then, Tara had not told her family about the photoshoot and she would keep it a secret until her wedding day on June 1.
Finally, the big day arrived. When Tara and her bridesmaids were busy doing their makeup and hair, she revealed the pictures of herself and her grandma to her family.
The family was overwhelmed with emotions and could not help but cry after seeing the precious photos.
"Everybody is just beyond touched by the photos. Everyone said the nicest, and kindest things. In the crazy world of negativity on social media, people are letting me know how beautiful the world can be. Everybody is being incredibly kind. I'm loving everybody sharing their stories of their grandparents with me as well," Tara said.
Initially, Tara's dad was so overwhelmed that he thought that she had photoshopped two pictures together.
Stories like these make people believe in love. Here's another story of how a tear-jerking photo of a grandma shedding tears on her granddaughter's wedding day went viral.
Please fill in your e-mail so we can share with you our top stories!