'Growing up Chrisley's Savannah Shares Photo of Brother Grayson Amid Dad Todd's Tax Evasion Drama
In the midst of their parent's legal troubles, the Chrisley children remain united. Savannah Chrisley shares a picture with her youngest brother, Grayson Chrisley.
The stars of "Chrisley Knows Best," are facing up to 30 years in prison, if they are found guilty on 12 counts of wire fraud, tax evasion and conspiracy bank fraud. 
Todd Chrisley and Julie Chrisley are currently on $100 000 bond and they have been placed on travel restrictions.
Maintaining their innocence, their legal troubles have brought the family closer together. The Chrisley children have taken to social media, sharing pictures of their family and bible verses showing support for their parents.
Recently, Savannah shared a picture with her brother Grayson Chrisley. In the caption she gushes:
"How is my "little man" no longer a little man?! ??I love you GrayBug...and no...I won't stop calling you GrayBug lol!! #stopgrowingup ••• anyone else know this feeling?!"
Standing side by side, with his arm around Savannah, Grayson is almost as tall as his sister.
While many fans are commenting on tall Grayson is getting, older brother Chase Chrisley writes a playful comment simply saying, "Nerds."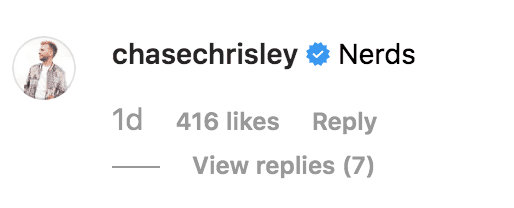 Showing the closeness of their relationship, Grayson once shared a picture honoring Savannah, in which he writes:
"I love you @savannahchrisley you are the prettiest girl ever and already are the winner in my heart."
Todd and Julie's legal issues have even brought them together with their estranged son, Kyle Chrisley. Kyle has spoken out on social media to support his parents. Recently his family were by his side during a medical emergency. Sharing a picture from Kyle's hospital bed, Todd says:
"NOT TODAY SATAN, NOT TODAY... God shows up and shows out , now won't he do it ? Kyle is great and we are back to the grind…"
It is reported, Kyle was rushed to the hospital because of a reaction he had to medication he had taken.
As the family continue to support each other, Todd's eldest daughter, Lindsie Chrisley remains estranged from the family, amid claims that she played a part in her father's arrest.